Philips CPAP Lawsuits
Philips CPAP lawsuits allege a design defect in Philips CPAP, BiPAP and mechanical ventilators could cause users to inhale or swallow foam particles and toxic gases that could cause respiratory problems, cancer or other serious injuries. Philips issued a recall for millions of machines in June 2021.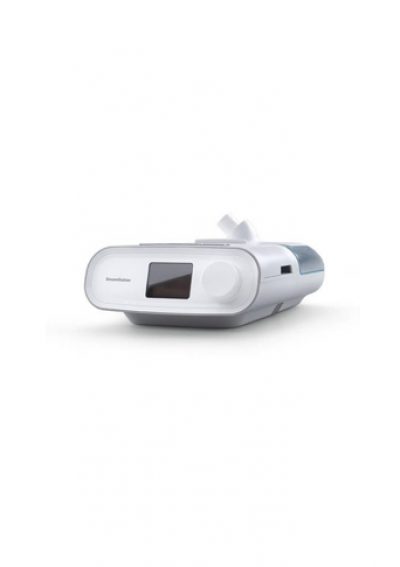 Why Are People Filing CPAP Lawsuits?
People are filing lawsuits because damaged sound abatement foam from millions of recalled Philips CPAP, BiPAP and mechanical ventilator machines could cause serious injuries, including cancer and severe respiratory and inflammatory problems.
Phillips issued a recall for these devices on June 14, 2021, because polyester-based polyurethane (PE-PUR) sound abatement foam may break down in high-temperature and humid environments. Broken-down foam can release black particles and gases that may cause health problems if inhaled or swallowed.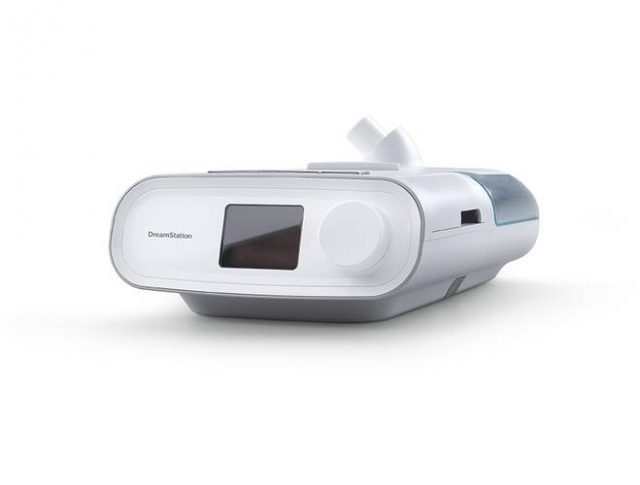 Most of the recalled sleep apnea devices come from Philips' DreamStation CPAP machine line. CPAP devices make up 80% of all recalled devices, and 20% are ventilators, Philips spokesman Steve Klink told Reuters.
CPAP lawsuits claim Philips defectively designed these machines and put people at risk of serious health problems. Plaintiffs claim these devices are more dangerous than others available on the market. If you were injured as a result of using a recalled Philips device, you may file a lawsuit for compensation, including: lost wages and future income, pain and suffering, medical bills, future medical care and other damages.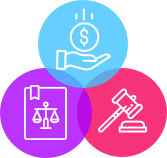 Suffering from cancer or respiratory issues after using a Philips CPAP?
Get your free case review today.
Side Effects Linked to Recalled CPAP Machines
According to Philips, CPAP side effects from foam particle and gas inhalation or ingestion range from mild symptoms such as headaches to serious side effects such as cancer. People may suffer from a range of inflammatory, toxic and carcinogenic effects.
As of December 31, 2022, the U.S. Food and Drug Administration reported it has received more than 98,000 medical device reports of side effects linked to devices recalled for PE-PUR foam issues. These reports include 346 deaths since April of 2021.
Potential symptoms of foam particle inhalation or ingestion include:
Airway irritation and inflammation
Asthma
Carcinogenic effects (various cancers)
Chest pressure
Cough
Headache
Inflammatory response
Damage to liver, kidney, lung or other organs
Respiratory and sinus infections
Skin, eye and respiratory tract irritation
Upper airway irritation
In September 2021, Philips announced it would repair or replace recalled machines because of the problematic foam. That process may take up to a year, according to the company. Some people may choose to ask their doctor for CPAP alternatives instead.
On June 28, 2022, Philips provided a research update regarding PE-PUR sound abatement foam testing. Preliminary results show chemical emissions from the foam aren't expected to cause health problems, the company said. Philips also said machines cleaned with ozone cleaners were 14 times more likely to have foam degradation.
To date, Philips Respironics has received several complaints regarding the presence of black debris/particles within the airpath circuit (extending from the device outlet, humidifier, tubing and mask). Philips also has received reports of headache, upper airway irritation, cough, chest pressure and sinus infection.
In January 2022, Philips added Trilogy Evo ventilators and repair kits to the recall list from 2021. In addition, it recalled about 1,660 BiPAP ventilators because of toxic plastic parts.
In October 2022, Philips also recalled more than 18 million magnetic CPAP and BiPAP masks because the magnets could interfere with certain metallic implants such as pacemakers, magnetic denture attachments, bone substitutes and more. The FDA classified the recall as a Class I recall, meaning using these masks could cause serious injury or death.
Why PE-PUR Foam May Cause Side Effects
PE-PUR foam may cause side effects because of the chemicals in the foam. Philips conducted lab tests and found at least five toxic chemicals present in foam particles and gases released from degraded foam. Chemical gases from foam are also called volatile organic compounds, or VOCs.
The company received reports of black particles in the airway circuit of recalled machines. But even if you cannot see particles, the foam may already be releasing harmful chemicals.
Harmful chemicals found during Philips' lab tests include:
Diethylene glycol – a chemical that's toxic if swallowed and may irritate eyes, mucous membranes and skin.
Dimethyl diazene – a potentially toxic, carcinogenic chemical that increases the risk of colon cancer.
Phenol, 2,6-bis(1,1-dimethylethyl)-4-(1-methylpropyl) – a chemical used to make other chemicals that could be harmful to the environment and aquatic life.
Toluene diamine – a chemical that has many health hazards, including: Organ damage, skin problems, cancer, infertility and genetic defects. It's normally used in dyes, explosives and hydraulic fluid.
Toluene diisocyanate – a chemical that can be fatal if inhaled and may cause cancer, eye problems, skin irritation and respiratory problems.
Philips commented, "To date, Philips has received no reports of these types of safety issues alleged to be related to chemical emissions. But toxicological risk assessment indicates that VOCs [volatile organic compounds] levels exceed a safe exposure threshold."
Who Can File a Philips CPAP Lawsuit?
Anyone under 80 years of age who used a recalled Philips CPAP or other device and suffered health problems, especially respiratory issues and cancers, may qualify for compensation. A number of cancers are associated with VOC exposure.
Injuries accepted in Philips CPAP lawsuits include:
Acute Respiratory Distress System (ARDS)
Bladder Cancer
Brain Cancer
Breast Cancer
Chemical Poisoning
Heart Attack
Heart Failure
Hematopoietic Cancer
Kidney Cancer
Kidney/Renal Damage
Kidney/Renal Disease
Leukemia
Liver Cancer
Liver Damage
Liver Disease
Lung Cancer
Lung Damage
Lung Disease
Lymphatic Cancer
Multiple Myeloma
Nasal Cancer
Non-Hodgkin Lymphoma
Papillary Carcinoma
Pleural Effusion
Prostate Cancer
Reactive Airway Disease (RAD)
Rectal Cancer
Respiratory Failure
Severe Ear Inflammation
Severe Nose Inflammation
Severe Throat Inflammation
Stomach Cancer
Testicular Cancer
Thyroid Cancer
There is a time limit called a statute of limitations that can range from two years to four, depending on the state. Make sure you talk to a lawyer right away to preserve your legal right to file.
Status of Philips CPAP Lawsuits
Philips CPAP lawsuits are in the initial stages and lawyers are still accepting cases. There have been no trials or settlement awards yet.
More than 110 cases have been given the green light to be consolidated into a multidistrict lawsuit, or MDL. A special federal panel of seven judges, the Judicial Panel on Multidistrict Litigation, ruled that these consumer class action claims will be handled in Pittsburgh with Senior U.S. District Judge Joy Flowers Conti presiding. The panel also decided to allow the MDL to include personal injury claims.
Please seek the advice of a qualified professional before making decisions about your health or finances.
Last Modified: February 15, 2023
Share This Lawsuit page
14 Cited Research Articles
Consumernotice.org adheres to the highest ethical standards for content production and references only credible sources of information, including government reports, interviews with experts, highly regarded nonprofit organizations, peer-reviewed journals, court records and academic organizations. You can learn more about our dedication to relevance, accuracy and transparency by reading our editorial policy.