Gemini Lawsuit
Investors are filing Gemini Earn lawsuits after the crypto company suspended withdrawals, preventing its users from withdrawing their money. The SEC has charged Gemini with selling unregistered securities and failing to protect investors.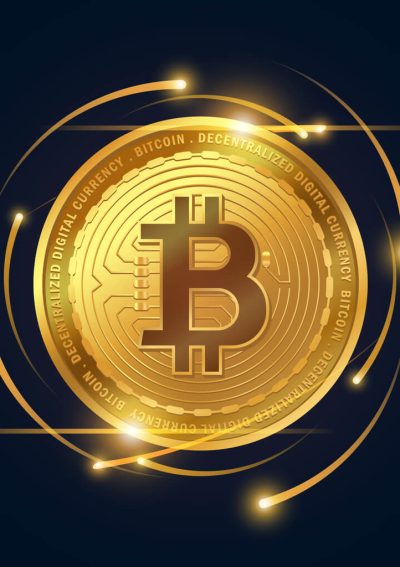 Status of the Gemini Lawsuit
Gemini cryptocurrency lawsuits are in the initial stages, and there are no court-approved settlements or jury verdicts. Most of the early lawsuits against Gemini, the crypto asset exchange and lending platform, are class-action lawsuits with several investors demanding access to their money — which Gemini has not allowed them to withdraw because of liquidity issues.
In December 2022, Brendan Picha and other plaintiffs filed a Gemini class-action lawsuit in U.S. District Court for the Southern District of New York against Gemini Trust Company LLC and co-founders Cameron Winklevoss and Tyler Winklevoss. Allegations made in this lawsuit are similar to those made in other Gemini lawsuits filed around the country.
The latest updates in this Gemini class-action lawsuit are:
May 5, 2023: All plaintiffs in Picha et al. v. Gemini Trust Company LLC et al. submitted a motion in opposition to arbitration.
May 2, 2023: Judge Naomi Reice Buchwald denied plaintiffs' request for a protective order and request for a conference because they lacked evidence of "coercion, misrepresentation or bad faith acts."
April 14, 2023: Plaintiffs' attorneys argued Gemini was engaging in improper communication with the class members and asked for a conference or a protective order.
April 10, 2023: Gemini sent a notice to class-action lawsuit members about the Genesis bankruptcy, telling them a proof of claim had to be filed by May 22, 2023.
April 7, 2023: Gemini filed a Motion to Compel Arbitration.
As of May 15, 2023, the judge had yet to rule on whether to compel plaintiffs to enter arbitration. Arbitration is a process in which parties resolve a case out of court through a third-party arbitrator, and all decisions are binding and cannot be appealed.
Cryptocurrency lawyers are still accepting cases on behalf of individual investors whose money was frozen by Gemini.
Why Are People Filing Gemini Lawsuits?
People are filing Gemini cryptocurrency lawsuits against Gemini Trust Company LLC and its founders, Cameron Winklevoss and Tyler Winklevoss, because Gemini allegedly sold them Gemini interest accounts, or GIAs, which should have been a registered security under federal law to protect investors. Instead, according to lawsuit filings, Gemini marketed GIAs with false and misleading statements that they were a secure method of collecting interest.
Gemini Trust Company created a product called Gemini Earn, which allowed its users to lend crypto assets to Gemini in exchange for interest payments. Gemini entered a lending partnership with Genesis Global Capital by providing the company with Gemini Earn assets. Then, Gemini concealed information concerning Genesis Global's financial problems, according to lawsuits.
By promoting and touting GIAs as a safe and secure method for storing crypto assets from February 2, 2021 through the present (the "Class Period"), Gemini made actionable misstatements and/or omissions under [the Securities Exchange Act of 1934] … Gemini's actions have led to significant financial losses for its investors.
After the bankruptcy of the cryptocurrency exchange FTX that led to FTX lawsuits and other crypto collapses, Genesis was unable to return the money it took from Gemini Earn investors. In November 2022, Gemini stopped the Gemini Earn program and wouldn't allow investors to withdraw their money.
Plaintiffs in Gemini lawsuits want to recover the money they lost when Gemini Earn froze their assets. Genesis Global filed for bankruptcy in January 2023, but Gemini Trust has not filed for bankruptcy.
SEC Claims Against Gemini
In January 2023, the Security and Exchange Commission charged Gemini Trust Company LLC and Genesis Global Capital with the "unregistered offer and sale of securities to retail investors through the Gemini Earn crypto asset lending program." The SEC alleges Gemini and Genesis raised billions of dollars through Gemini Earn's investors.
Following liquidity problems, Genesis would not allow Gemini Earn investors to withdraw crypto assets. The crypto fund freeze involves about $900 million in investor assets from 340,000 Gemini Earn investors.
"We allege that Genesis and Gemini offered unregistered securities to the public, bypassing disclosure requirements designed to protect investors," said SEC Chair Gary Gensler. "Today's charges build on previous actions to make clear to the marketplace and the investing public that crypto lending platforms and other intermediaries need to comply with our time-tested securities laws. Doing so best protects investors. It promotes trust in markets. It's not optional. It's the law."
Who Qualifies to File a Gemini Earn Lawsuit?
Investors who lost $20,000 or more when Gemini Earn blocked them from withdrawing their money may qualify to file a Gemini Earn lawsuit with a cryptocurrency bankruptcy lawyer. Investors may be entitled to compensation in Genesis Global's bankruptcy proceedings.
Gemini class-action lawsuit plaintiffs are demanding "damages for the amounts paid for their accounts and tokens, including all fees and charges collected by Gemini, together with interest and attorneys' fees and costs, as well as other statutory and equitable relief," according to Picha et al. v. Gemini Trust Company LLC.
Investors who lost access to their Gemini Earn funds have also filed Genesis Global lawsuits. Other investors lost access to their crypto funds after FTX blocked withdrawals when it filed for bankruptcy and are now filing FTX lawsuits.
Gemini's Actions in Wake of Allegations
Gemini has responded to some class-action lawsuits with motions to take investor lawsuits out of court and into binding arbitration. In the company's answer to Picha et al.'s complaint, Gemini said, "The Complaint goes after the wrong parties. As Plaintiffs agreed in writing, Gemini has 'no obligation or ability to return' assets loaned to Genesis" and "Plaintiffs agreed, repeatedly, to arbitrate all claims relating to the Gemini Earn program."
The crypto exchange company is currently embroiled in a battle to recover the $900 million owed to Gemini Earn investors by Genesis. Founders of Gemini and Genesis have engaged in public social media battles over the loan's repayment in what crypto media has characterized as a "spat."
"For the past six weeks, we have done everything we can to engage with you in a good faith and collaborative manner in order to reach a consensual resolution for you to pay back the $900 million that you owe," Winklevoss wrote in an open letter to Silbert, according to Cointelegraph.
Meanwhile, in January 2023, Gemini laid off about 10% of its employees. To help Genesis' bankruptcy recovery plan, Gemini contributed $100 million to the struggling crypto lender. Gemini characterized the move as a continued commitment to help Earn users achieve full recovery, according to correspondence viewed by CNBC.
Please seek the advice of a qualified professional before making decisions about your health or finances.
Last Modified: June 21, 2023
Share This Lawsuit page
11 Cited Research Articles
Consumernotice.org adheres to the highest ethical standards for content production and references only credible sources of information, including government reports, interviews with experts, highly regarded nonprofit organizations, peer-reviewed journals, court records and academic organizations. You can learn more about our dedication to relevance, accuracy and transparency by reading our editorial policy.