Exactech Replacements
Exactech makes joint replacements for people who have arthritic or injured ankles, knees, hips and shoulders. Exactech knee and ankle replacements were recalled because faulty packaging could lead to early degradation. Defective Exactech hip replacements were recalled as well.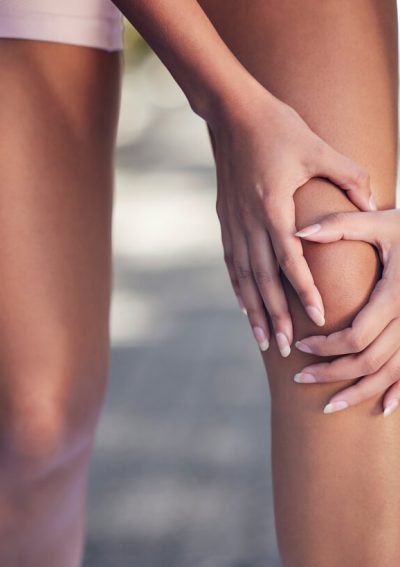 What Are Exactech Replacements?
Exactech manufactures ankle, knee, hip and shoulder replacement devices. Research shows many of Exactech's medical devices have a high success rate. However, the company recently recalled several of its joint replacement devices.
Exactech has recalled about 200,000 ankle, knee and hip models since August 2021 for issues that led to early device failure. Some people who developed complications from recalled devices have needed revision surgery to fix problems like implant loosening.
Some people who needed revision surgery after receiving implants that were subject to recall have filed lawsuits against Exactech. The Judicial Panel on Multidistrict Litigation consolidated at least 75 Exactach lawsuits in October 2022.
Exactech Knee Replacements
Exactech knee replacements are medical devices surgeons use to replace arthritic or injured knees. Models include Truliant and Optetrak. According to Exactech, its knee replacements have a 10-year success rate of 94% to 98%.
Exactech initiated a recall in August 2021 for all its ultra-high molecular weight polyethylene inserts in knee replacements. The inserts serve as cartilage between the artificial joints. The company packaged the devices with out-of-specification bags that enabled increased oxygen exposure on the insert. This can contribute to degradation and early implant failure, according to Exactech's 2022 updated recall letter.
Implant degradation leading to excessive wear and possible failure may require revision surgery. Revision surgery for defective Exactech knee replacements typically takes longer than the original replacement surgery and has its own risks of complications. It also means facing a painful recovery process again, which includes physical therapy.
Exactech Ankle Replacements
Exactech's ankle replacements are medical devices surgeons use to replace arthritic or injured ankles. The company's primary ankle products include the Vantage Total Ankle System and Vantage PSI. These devices are designed to resemble a person's natural anatomical structure. A 2022 study of the Vantage ankle system in Foot & Ankle Othopaedics reported a 95.3% success rate.
Exactech issued a recall in August 2021 for the polyethylene liner used in its ankle replacements. The recalled polyethylene liner mimics cartilage in the ankle. It fits between the talar and tibial components. The recall also stems from faulty packaging that allowed for increased oxygen exposure and potential degradation to the liner.
Ideal candidates for revision ankle replacement include people who experience loosening and subsidence of the talar component. The company doesn't recommend revision surgery to those who haven't experienced issues with their implants.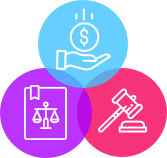 Experiencing serious complications from your Exactech hip, knee or ankle implant?
Get your free case review today.
Exactech Hip Replacements
Exactech manufactures primary hip replacements and revision surgery hip replacement systems and individual components. Models of these medical devices include Alteon, Novation and BIOLOXdelta. Research shows Exactech's hip replacements have a low risk of replacement at five years.
Hip Arthroplasty published a study in 2022 reporting that the Novation replacement had a 92.4% survival rate at five years. Not all Exactech hip replacement components have performed as well. For example, the Exactech Connexion GXL polyethylene liners may cause a higher rate of bone tissue damage around the hip socket and thigh bone.
Serious complications are rare, but they may require revision hip replacement surgery. Hip replacement complications can include:
Blood clots
Blood vessel injury
Change in leg length
Dislocation
Fractures
Implant loosening
Infection
Nerve injury
Pain
Stiffness
Swelling
In June 2021, Exactech issued a recall for the Connexion GXL acetabular polyethylene liner. The company said the recall was necessary because of premature prosthesis wear, which contributed to the early failure of hip replacements and the need for revision surgery.
What to Do If Your Exactech Replacement Was Recalled
If your Exactech replacement ankle, knee or hip device was recalled, schedule an appointment with your surgeon to discuss your concerns and options. They will take X-rays and use other diagnostic tests to assess premature wear or bone and tissue damage.
Surgeons monitor patients without problems with their implants. Revision surgery is not recommended for asymptomatic people. If you develop problems, discuss the risks and benefits of revision surgery with your surgeon.
If your replacement device was recalled, you may go through Exactech for reimbursement. The company hired Broadspire, a third-party claim settlement company, to handle its recall claims. Broadspire will reimburse you for any out-of-pocket costs like medical bills from doctor visits.
People who have recalled devices and experienced complications may qualify to file a legal claim. Those with complications, such as implant loosening, qualify to file a lawsuit because they may need or have already undergone revision surgery. A qualified lawyer may help you get compensation for medical costs, lost wages and pain and suffering.
Please seek the advice of a qualified professional before making decisions about your health or finances.
Last Modified: May 3, 2023
Share This Page
6 Cited Research Articles
Consumernotice.org adheres to the highest ethical standards for content production and references only credible sources of information, including government reports, interviews with experts, highly regarded nonprofit organizations, peer-reviewed journals, court records and academic organizations. You can learn more about our dedication to relevance, accuracy and transparency by reading our editorial policy.