Paraquat Lawsuits
Paraquat lawsuits claim that paraquat, a popular weed and grass killer, caused people to develop Parkinson's disease. Lawsuits claim manufacturers knew about the risk, but failed to warn the public. People who developed Parkinson's disease after long-term paraquat exposure may be eligible for compensation.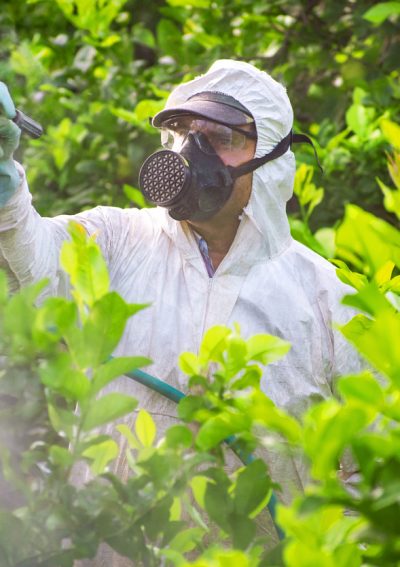 Paraquat is an herbicide (plant killer) used to kill weeds and grasses in commercial agriculture. Growers use it on crops such as corn, soybeans, wheat, cotton, grapes and alfalfa. In 2017, growers used over 10 million pounds of paraquat, according to the U.S. Geological Survey.
Some of the largest manufacturers of paraquat products include Syngenta, Chevron Chemical Company, Drexel Chemical Company and Helm Agro. Paraquat brands in the U.S. include Gramoxone, Quick-Quat, Parazone, Cyclone, Helmquat, Bonfire Herbicide and Firestorm.
This herbicide is highly toxic and one small accidental sip can cause serious health problems and can kill a human. Because of paraquat's toxicity, the U.S. Environmental Protection Agency restricted its use to specially trained, licensed applicators.
Paraquat is highly toxic to humans; one small accidental sip can be fatal and there is no antidote.
Paraquat poisoning can cause serious problems such as kidney, lung, liver and heart failure, and studies have linked long-term paraquat exposure to Parkinson's disease.
Paraquat and Parkinson's Disease
There has been no official stance from the EPA or Centers for Disease Control and Prevention on paraquat's link to Parkinson's. But a number of studies have suggested that chronic exposure to the herbicide increases the risk of the disease.
One of the largest studies is an Agricultural Health Study conducted in partnership with the National Institutes of Health, National Institute for Occupational Safety and Health and the EPA. The study looked at the health of U.S. farmers and linked paraquat use to developing Parkinson's disease.
A study using participants of the large Agricultural Health Study also found a 200 percent increased risk in farmers that mixed or applied paraquat, and if they had a defect in a certain gene, the risk went up even more.
According to a 2017 letter sent to the EPA by the Unified Parkinson's Advocacy Council, people exposed to paraquat and a pesticide called maneb had as much as a 600 percent increased risk of developing Parkinson's.
Documents obtained by a lawyer representing injured farmers in paraquat lawsuits show that Syngenta covered up evidence of paraquat's link to Parkinson's, the Guardian reported.
Syngenta denies any wrongdoing and the existence of any evidence that connects paraquat to Parkinson's.
"Syngenta believes that all of these claims are without merit and will defend the lawsuits," the company said in its 2020 annual report.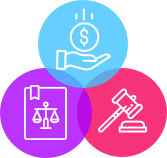 Suffering from Parkinson's disease caused by paraquat exposure?
Get your free case review today.
Who Is Eligible to File a Lawsuit?
Pickers, growers, licensed applicators and other agricultural workers who were exposed to paraquat and developed Parkinson's disease may be eligible to file a lawsuit against Syngenta and other manufacturers.
Consider contacting an attorney if you were diagnosed with Parkinson's and you:
Used paraquat
Worked for a company that used paraquat and were exposed to it
Worked for a company licensed to use paraquat
Were trained and licensed to use paraquat
Examples of Lawsuits
Many of the people who filed lawsuits used paraquat for years without knowing that they were at risk of developing Parkinson's disease. Claims against manufacturers include: design defects, failure to warn, negligence and willful and wanton conduct.
James Hemker and his wife Judith filed a lawsuit against Syngenta and Chevron in February 2021. Hemker used paraquat frequently over the course of several years. His lawsuit claims he was diagnosed with Parkinson's because of prolonged paraquat exposure.
Michael Joseph Kearns and his wife Jean Rae filed a lawsuit against Syngenta, Chevron and Growmark in December 2020. Kearns lived near fields where paraquat was used and used paraquat for years. He was never warned about the risk of developing Parkinson's disease.
States Where Paraquat Is Commonly Used
States where large amounts of crops are grown are more likely to use paraquat. People who live in these states may be more likely to be exposed.
States where paraquat is commonly used include:
Florida
Georgia
Illinois
Alabama
Missouri
North Carolina
South Carolina
Tennessee
Texas
Kentucky
Kansas
California
Litigation Status
In 2017, paraquat users from all over the country who were diagnosed with Parkinson's disease began filing lawsuits against manufacturers including Syngenta, Chevron Chemical Company and Growmark, Inc.
So far, there have been no settlements, jury verdicts or settlements.
Because of the growing number of cases, the United States Judicial Panel on Multidistrict Litigation consolidated lawsuits from across the nation in federal court in the Southern District of Illinois in June 2021. So far, there are 173 federal cases pending as of July 15, 2021.
Please seek the advice of a qualified professional before making decisions about your health or finances.
Last Modified: September 21, 2021
Share This Lawsuit page
13 Cited Research Articles
Consumernotice.org adheres to the highest ethical standards for content production and references only credible sources of information, including government reports, interviews with experts, highly regarded nonprofit organizations, peer-reviewed journals, court records and academic organizations. You can learn more about our dedication to relevance, accuracy and transparency by reading our editorial policy.