Fluoroquinolone Lawsuits
Taking a fluoroquinolone medication, such as Cipro or Levaquin, can double a person's risk of an aortic aneurysm or tear, according to the Food and Drug Administration. Lawyers are filing lawsuits on behalf of individuals who've been diagnosed with either of these life-threatening conditions after taking the powerful antibiotics.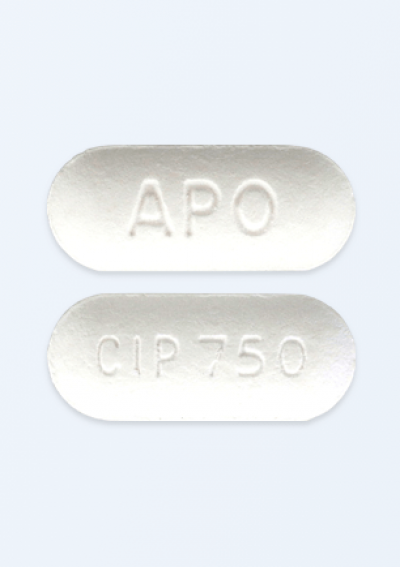 Physicians marveled at the ability of fluoroquinolones to fight a variety of common and serious infections when the drugs first hit the market in the 1980s. But as use of the powerful drugs skyrocketed, so did reports of toxic and even deadly side effects.
As a result, thousands of people have sued Johnson & Johnson, Merck, Bayer and the other makers of the antibiotics, claiming that the antibiotics caused them to suffer tendon ruptures, nerve damage and other problems.
Most recently, patients have begun suing the drugmakers over serious aortic injuries.
The aorta, which is the largest blood vessel in the body, carries oxygenated blood away from the heart to the rest of the body. Research suggests that fluoroquinolone antibiotics can damage and weaken the blood vessel, causing it to balloon or burst.
According to the Food and Drug Administration, multiple epidemiological studies show consistent evidence that the potent drugs are associated with a two-fold increased risk of these potentially fatal conditions.
Aortic Injury Cases
People have only recently begun filing fluoroquinolone lawsuits involving aortic injuries, so there have been no large settlements or verdicts to date. But lawyers are actively taking cases.
You may qualify for a lawsuit if you:
Took any of the following antibiotics: Avelox, Cipro, Cipro XR, Factive, Floxin, Levaquin, Maxaquin, Noroxin, Proquin XR, Raxar or Zagam
Developed a bulge (aneurysm) or internal tearing (dissection) of your aorta within a year of taking the medication and had to undergo surgery or were hospitalized
Were diagnosed and hospitalized after 2000
If your spouse or family member died from an aortic rupture after taking a fluoroquinolone you may also be eligible for compensation and may be able to file a wrongful death suit. Attorneys who handle defective drug lawsuits work on contingency, meaning you'll pay nothing up front.
Reports of aortic aneurysm and dissections among people taking fluoroquinolones first surfaced in medical literature around 2015. One study published in JAMA Internal Medicine found that patients have twice the normal risk of developing an aortic aneurysm or dissection within 60 days of using a fluoroquinolone.
Nonetheless, the FDA didn't warn of the rare but serious risk until the end of 2018, when they required drug companies to add warnings to the medications' labels. At that time, the FDA said patients with increased risks of blood vessel blockages or aneurysms should not take fluoroquinolones unless no other treatment options are available.
DID YOU KNOW?
A 2015 study in JAMA Internal Medicine found that people are twice as likely to suffer an aortic aneurysm or rupture within 60 days of using a fluoroquinolone. The FDA didn't warn the public about the danger until late 2018.
Aortic injury lawsuits that have been filed thus far allege that drugmakers were negligent and reckless in failing to warn physicians and consumers about the cardiovascular risks. The plaintiffs in the cases are seeking damages for their medical bills, future medical expenses, and pain and suffering.
Nerve Damage Claims
More than 1,260 individuals filed lawsuits against the manufacturers of Levaquin, Cipro and Avelox over claims that the companies failed to adequately warn the public that their drugs caused nerve damage known as peripheral neuropathy. Symptoms include weakness, pain, and tingling or stabbing sensations in the hands and feet.
While diabetes is one of the most common causes of peripheral neuropathy, exposure to toxins can also trigger the problem. The FDA warned consumers that fluoroquinolones could cause peripheral neuropathy in 2013. The agency cautioned that the side effect could occur any time during treatment and could last for months or years, or be permanent.
In 2015, all federal fluoroquinolone cases involving peripheral neuropathy were consolidated into a multidistrict litigation, or MDL, in Minnesota. The specialized legal proceedings create a streamlined way for the courts to handle a large volume of similar cases.
As of June 2019, there were still 520 cases pending in the MDL. But recent court filings show that Janssen Pharmaceuticals, which until recently manufactured Levaquin, and other fluoroquinolone manufacturers have reached private settlement agreements to resolve some of the lawsuits.
Tendon Rupture Lawsuits
Several thousand consumers have also filed lawsuits that claim fluoroquinolones caused them to suffer painful tendon ruptures. In 2008, numerous federal Levaquin tendon cases were centralized under an MDL in Minnesota. More than 1,700 other cases were handled under a mass tort docket in the state of New Jersey.
In the first bellwether trial in 2010, a Minnesota jury found that Ortho-McNeil-Janssen Pharmaceuticals Inc., a subsidiary of Johnson & Johnson now known as Janssen Pharmaceuticals, acted "with deliberate disregard for the rights or safety of others" when it failed to adequately warn consumers that Levaquin could cause tendons to rupture. Bellwethers are test cases that allow parties to test their legal arguments and hopefully set the stage for future settlement discussions.
The plaintiff in that case, John Schedin, developed partial ruptures of both his Achilles tendons after taking Levaquin for bronchitis. The jury awarded Schedin $700,000 in compensatory damages and another $1,115,000 in punitive damages. The judge later reduced the compensatory damages to $630,000.
While Johnson & Johnson won the second and third bellwether trials, hundreds of subsequent cases ended with settlements, and others were transferred to different courts. The MDL was closed in July 2017.
Fluoroquinolones Withdrawn From Market
In 2017, Janssen Pharmaceuticals halted production of Levaquin. But unexpired Levaquin tablets are likely to remain on pharmacy shelves until 2020, and generic versions of levofloxacin are still available. Around the same time, Janssen also discontinued Floxin ear drops, another fluoroquinolone.
Janssen told ABC News and other media outlets that it discontinued Levaquin production because plenty of alternative medications were available and the company preferred to focus on creating new drug therapies for other "unmet patient needs."
But other fluoroquinolones have been discontinued because of safety concerns.
Other discontinued fluoroquinolones include:
Omniflox (temafloxacin)

Abbott withdrew the medication worldwide in 1992 because of blood cell destruction. More than four dozen people fell ill and at least three died.

Trovan (trovafloxacin)

The Pfizer drug was withdrawn worldwide after it was linked to liver damage and liver failure.

Raxar (grepafloxacin)

Glaxo Wellcome pulled the medication from shelves worldwide in 1999 after the drug was linked to a certain type of potentially fatal heart rhythm.

Zagam (sparfloxacin)

The drug was pulled from the United States market because it caused toxic skin inflammation similar to a sunburn when people taking it were exposed to sunlight.

Tequin (gaitfloxacin)

Bristol-Myers Squibb stopped making the medication in 2006 after it caused dangerous fluctuations in blood sugar levels.
Cipro, meanwhile, continues to be one of the most-used fluoroquinolones on the market. Extended-release forms of the medication are sold under the brand names Cipro XR and ProquinXR.
Other FDA-approved fluoroquinolones still on the market include: gemifloxacin (Factive), delafloxacin (Baxdela), levofloxacin, moxifloxacin (Avelox) and ofloxacin. According to the FDA, there are 60 generic versions of the medications.
Please seek the advice of a qualified professional before making decisions about your health or finances.
Last Modified: October 18, 2021
Share This Lawsuit page
24 Cited Research Articles
Consumernotice.org adheres to the highest ethical standards for content production and references only credible sources of information, including government reports, interviews with experts, highly regarded nonprofit organizations, peer-reviewed journals, court records and academic organizations. You can learn more about our dedication to relevance, accuracy and transparency by reading our editorial policy.