Benzene Lawsuits
People who file benzene lawsuits claim they developed cancer after working around the chemical for a year or more. Benzene is known to cause cancer but still remains one of the most widely produced chemicals in the U.S. Some verdicts and settlements for benzene lawsuits so far have been worth millions of dollars.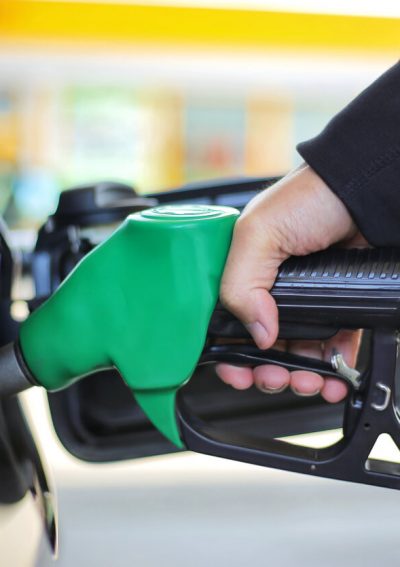 Benzene lawsuits usually name large industrial employers for exposing a worker to the chemical. Benzene is one of the 20 most widely produced chemicals in the U.S. and is used by dozens of industries.
It is also a known cause of cancer and exposure is strictly limited by government regulators. But some researchers believe the benzene exposure limits set by those rules are still too high.
In addition to benzene lawsuits against employers, consumers are also filing sunscreen lawsuits against Johnson & Johnson after the company recalled Neutrogena and Aveeno sunscreens for benzene contamination.
Lawsuits Blame Cancer on Benzene Exposure
Benzene lawsuits claim that on-the-job exposure to the chemical caused blood-related cancers.
Both the U.S. Environmental Protection Agency and the Department of Health and Human Services list benzene as a "known human carcinogen." A carcinogen is a substance that can cause cancer or helps it grow in the body.
Types of Cancer Frequently Named in Benzene Lawsuits
Non-Hodgkin lymphoma
Acute myeloid leukemia
Chronic lymphocytic leukemia
Acute lymphocytic leukemia
Chronic Myeloid Leukemia
Multiple myeloma
U.S. Benzene Exposure Limits May Be Too High
The U.S. Occupational Safety and Health Administration limits workplace exposure to benzene over an 8-hour day to no more than 1 part-per-million, or 1 ppm. That means air in the workplace can have no more than 1 part benzene for every million parts of air. OSHA also limits short-term exposure to 5 ppm for any 15-minute part of the workday.
However, National Cancer Institute researchers have found that there may be no safe level of benzene exposure. Their 2004 study in the Annals of Work Exposures and Health found Chinese factory workers showing indications of bone marrow issues that can precede cancer. The workers were exposed to benzene levels considered safe in the U.S.
The chemical is used in hundreds of ways. It occurs naturally in crude oil and gasoline. It's used in paints, glues and solvents. And it's used to make other chemicals and synthetics as well. Thousands of people are exposed to it at work every day.
Jobs and Industries with Long-Term Benzene Exposure Risks
Adhesive production workers
Barge and dock workers
Chemical workers
Factory workers who use solvents
Installers who use glues and solvents
Mechanics or auto body workers
Oil rig workers
Painters
Paper and pulp workers
People who work around gasoline
People who work with pesticides
Pipeline workers
Plumbers and pipefitters
Railroad workers
Refinery workers
Rubber workers
Shoe and leather workers
Synthetic rubber workers
Truck drivers
Industry Tried to Hide Benzene Dangers
A 2014 investigation by the Center for Public Integrity found the petrochemical industry "went to great lengths" to quash scientific studies that showed a cancer risk from low-level benzene exposure.
The nonprofit investigative journalism group reviewed 20,000 internal memos and communications. The documents included evidence that the industry knew about the link between benzene and leukemia since at least 1948. That year, the industry's trade group, the American Petroleum Institute, concluded that "the only absolutely safe concentration for benzene is zero."
Fact
The American Petroleum Institute spent $36 million on studies "designed to protect member company interests" to hold back stronger workers protections and head off benzene lawsuits.
But 30 years later, API challenged federal regulations setting the 1 ppm limit on benzene exposure in the workplace. The legal battle lasted almost 10 years before OSHA won at the U.S. Supreme Court and the limit remained in place.
Verdicts and Settlements
Benzene lawsuits can be complicated, often requiring lawyers with environmental, labor law and medical expertise to prove a connection between benzene exposure and a person's cancer.
Few cases can go to trial because they often end in large judgments against companies that made or distributed benzene. But settlements can also be costly for companies.
Tire Workers' Families Win $21 Million Benzene Verdict Against Chevron
In March 2019, a California jury awarded $21.4 million to the families of two brothers who died after decades of working with solvents containing benzene in an Arkansas tire factory. The families of Gary and Randy Eaves sued California-based Chevron. The company bought the solvent's maker, Unocal, in 2005.
Gary died of non-Hodgkin lymphoma in 2015. Randy died of leukemia in 2018.
Both brothers worked at times as "spray booth operators," during which they sprayed the solvent onto tires. Gary Eaves also carried tires after they were sprayed. Their lawsuit claimed that none of the workers wore protective clothing or respirators and Chevron never warned them about the dangers of the company's chemicals.
Multiple Companies Pay $6.3 Million to Settle Auto Mechanic's Benzene Lawsuit
A group of paint manufacturers, distributors and retailers paid a total of $6.3 million to settle a benzene lawsuit just days before it was supposed to go to trial in July 2019.
Jimmy Thomas was an auto mechanic and painter who claimed benzene in their products caused his myelodysplastic syndrome, or MDS. MDS is a type of cancer that affects blood and bone marrow.
Thomas had worked in auto repair from 1967 until 2008. He used paint strippers, solvents and other products containing benzene during that time.
Neutrogena and Aveeno Sunscreen Recalled for Benzene Contamination
Johnson & Johnson issued a recall for some of its Aveeno and Neutrogena aerosol sunscreen brands in July 2021. The healthcare company told consumers to immediately stop using the products after lab testing found benzene in some batches.
According to J&J, benzene isn't an ingredient in their sunscreen products. The company continues to investigate how the cancer-causing chemical got into the sunscreens.
Recalled sunscreen brands include:
Aveeno Protect + Refresh aerosol sunscreen
Neutrogena Beach Defense aerosol sunscreen
Neutrogena Cool Dry Sport aerosol sunscreen
Neutrogena Invisible Daily defense aerosol sunscreen
Neutrogena Ultra Sheer aerosol sunscreen
Because benzene is a known carcinogen, people who used recalled J&J sunscreens and later developed cancer are filing sunscreen lawsuits against the company. According to a Valisure citizen petition, lab testing found benzene in other brands of J&J sunscreen products not included in the recall.
Banana Boat Recall
In January 2023, Edgewell Personal Care Company expanded a recall of its Banana Boat Hair & Scalp Sunscreen Spray SPF 30 to include a new batch lot. The company first issued the recall in 2022 over benzene contamination.
Edgewell claims it does not use benzene in its products. The company discovered the contamination during an internal review. The benzene was coming from a propellant that sprays the sunscreen out of the can.
A class-action lawsuit against the manufacturer began in November 2021 after the laboratory Valisure reported benzene in 10 different sunscreen brands it tested. Valisure found benzene in seven Banana Boat products.
Products in the Banana Boat class-action lawsuit include the following:
Banana Boat UltraMist Deep Tanning Dry Oil Continuous Clear Spray SPF 4
Banana Boat Kids Max Protect & Play Sunscreen C-Spray SPF 100
Banana Boat Ultra Sport Clear Sunscreen Spray SPF 100
Banana Boat Kids Sport Sunscreen Lotion Spray SPF 50
Banana Boat Protective Dry Oil Clear Sunscreen Spray with Coconut Oil SPF 15
Banana Boat Simply Protect Kids Sunscreen Spray SPF 50+
Banana Boat Ultra Defense Ultra Mist Clear Sunscreen Spray SPF 100
Consumers may seek a refund from Edgewell if they purchased recalled products.
Please seek the advice of a qualified professional before making decisions about your health or finances.
Last Modified: February 14, 2023
Share This Lawsuit page
17 Cited Research Articles
Consumernotice.org adheres to the highest ethical standards for content production and references only credible sources of information, including government reports, interviews with experts, highly regarded nonprofit organizations, peer-reviewed journals, court records and academic organizations. You can learn more about our dedication to relevance, accuracy and transparency by reading our editorial policy.