Benzene Lawsuits
Consumers who used sunscreen, skin lotions and other personal care products that contained benzene are filing lawsuits because the chemical is a known carcinogen. Industrial workers are also filing claims against employers over exposure to benzene in the workplace.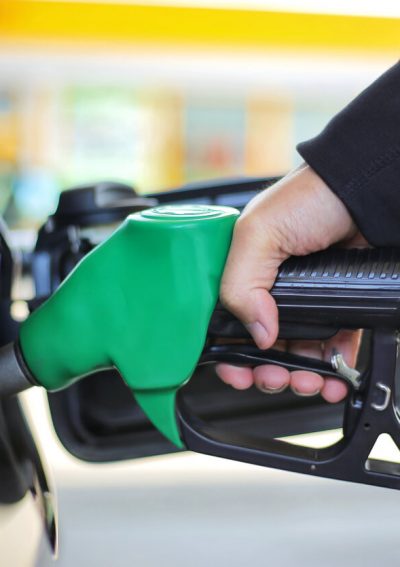 Latest Benzene Lawsuit Updates
As of November 2023, attorneys are still accepting cases for benzene injury lawsuits. There are a variety of active benzene lawsuits involving diverse products and environmental exposure suits. Currently cases haven't been consolidated into any multidistrict litigation.
Most recent benzene lawsuit updates have revolved around benzene-contaminated sunscreens. Several sunscreen manufacturers offered settlements to resolve class-action lawsuits.
Benzene Lawsuit Updates
October 2023: Plaintiffs and defendants in a class-action over benzene in Batiste dry shampoo received final approval for a $3.1 million settlement from the U.S. District Court for the Northern District of Illinois. The now approved settlement includes a $2.5 million cash fund and $600,000 in vouchers for eligible consumers.
July 2023: Judges appointed the legal leadership team to help oversee more than 1,000 Camp Lejeune lawsuits pending in the Eastern District of North Carolina Southern Division.
May 2023: Bayer avoided a New Jersey class-action lawsuit for benzene in its Tinactin and Lotrimin antifungal sprays.
April 2023: Johnson & Johnson's $1.75 million class action settlement is being appealed.
March 2023: A federal judge in Connecticut partially allowed a Banana Boat benzene class-action lawsuit to move forward.
February 2023: J&J agreed to a $1.75 million class-action lawsuit settlement over its benzene-contaminated sunscreen products. Customers will get refunds and vouchers for the purchase price of recalled sunscreens.
December 2022: Procter & Gamble agreed to pay $8 million in damages to settle a class-action lawsuit over benzene contamination in some products.
Camp Lejeune lawsuits involve benzene exposure at the Marine's base in North Carolina. Veterans and their families who were stationed at the base between 1953 and 1987 and were exposed to benzene and other chemicals from water contamination are still actively filing lawsuits.
Why Are Benzene Lawsuits Being Filed?
Benzene lawsuits usually name large industrial employers for exposing a worker to the chemical, causing the person to develop health problems including cancer. Benzene is one of the 20 most widely produced chemicals in the U.S. and dozens of industries use it. It is also a known cause of cancer and government regulators strictly limit exposure.
Consumers are also filing sunscreen lawsuits over exposure to benzene through various products that were widely available on drugstore shelves. Products include popular brands of sunscreen, lotion, shampoo and deodorant. Many of the products have been recalled, but there's an expectation that benzene-related legal claims will continue.
Occupational Exposure to Benzene
The U.S. Occupational Safety and Health Administration limits workplace exposure to benzene during an eight-hour shift to no more than 1 part per million, and short-term exposure to 5 ppm for any 15-minute part of the workday. However, National Cancer Institute researchers have found that there may be no safe level of benzene exposure because it can cause bone marrow issues that precede cancer.
A 2014 investigation by the Center for Public Integrity found the petrochemical industry "went to great lengths" to quash scientific studies that showed a cancer risk from low-level benzene exposure. Documents show that the industry knew about the link between benzene and leukemia since at least 1948. That year, the industry's trade group, the American Petroleum Institute, concluded that "the only absolutely safe concentration for benzene is zero."
Despite regulations, as many as 1 million people living and working at Marine Corps Base Camp Lejeune in North Carolina between 1953 and 1987, including military personnel in a variety of occupations, were exposed to benzene and other chemicals. The exposure came from water contamination caused by on-base leaks and spills and off-base mishandling of chemicals.
President Joe Biden signed the PACT Act into law on Aug. 9, 2022, to expand health care coverage for veterans exposed to toxic substances. It includes the Camp Lejeune Justice Act, which allows families and veterans to file Camp Lejeune lawsuits against the government for water contamination health issues.
What Products May Contain Benzene?
Independent testing has found hundreds of popular personal care items to be contaminated with benzene. In 2021, one lab, Valisure, detected benzene in hand sanitizers, sunscreens, dry shampoos, deodorants, antiperspirants, conditioners, anti-fungal treatments and body sprays. Such findings suggest that benzene contamination is widespread and is probably in products that have yet to be tested. Benzene exposure symptoms from these products can include nausea, vomiting, dizziness  and headaches.
Environmental experts attribute benzene-contaminated indoor air to benzene-containing products such as paints, glues, detergents, wax, rubbers, adhesives, coatings and more. People living around gas stations and hazardous waste sites have a higher risk of benzene exposure from the air.Bayer, Johnson & Johnson, Procter & Gamble and CVS issued voluntary recalls for widely distributed brands, including Brut, Old Spice, Neutrogena, Secret, Aveeno and Sure.
Products Recalled Owing to Benzene Contamination:
Aerosol Deodorants and Antiperspirants: Brut, Old Spice, Secret, Suave, Sure
Dry Shampoos: Bed Head, Oh Bee Hive Dry Shampoo, Oh Bee Hive Volumizing Dry Shampoo, Dirty Secret Dry Shampoo, Rockaholic Dirty Secret Dry Shampoo, Dove Dry Shampoo (Volume and Fullness, Fresh Coconut, Fresh and Floral, Ultra Clean, Invisible, Detox and Purify, Clarifying Charcoal, Go Active), Nexxus (Dry Shampoo Refreshing Mist, Inergy Foam Shampoo), Suave Dry Shampoo (Hair Refresher, Professionals Refresh and Revive), Tresemmé Dry Shampoo (Volumizing, Fresh and Clean, Pro Pure)
Hand Sanitizers: Antica Farmacista (Ocean Citron Hand Sanitizer), Best Brands (Mickey Mouse hand sanitizer, The Mandalorian hand sanitizer), Coco TKO, Goose Creek, Ulta Beauty Collection & SS (scented hand sanitizer)
Sunscreens: Aveeno, Banana Boat (Hair & Scalp Sunscreen Spray, Hair & Scalp Sunscreen Spray SPF 30), Coppertone, Neutrogena
Other Aerosol Sprays: Lotrimin AF (over-the-counter antifungal spray products), Odor Eaters (spray products), Tinactin (over-the-counter antifungal spray products)
Even with various recalls, some benzene-contaminated products are still on the market. When you shop for shampoo, sunscreen, lotion, deodorant, sprays and other personal care products, check the ingredients label. Look for ingredients that end in "-ane," such as butane, isobutane and propane. Anyone who works with or around benzene should wear safety gear.
Cancers Named in Benzene Lawsuits
Benzene lawsuits name several cancers resulting from exposure, including leukemia. Both the U.S. Environmental Protection Agency and the Department of Health and Human Services list benzene as a known human carcinogen. A carcinogen is a substance that can cause cancer.
Types of Cancers Named in Benzene Lawsuits:
Non-Hodgkin lymphoma
Acute myeloid leukemia
Chronic lymphocytic leukemia
Acute lymphocytic leukemia
Chronic Myeloid Leukemia
Multiple myeloma
Benzene causes cells not to work, leading to health issues such as anemia, myelodysplastic syndrome, myelofibrosis, myeloid metaplasia and thrombocytopenic purpura. Benzene exposure has also been shown to lead to lipodystrophy while also altering endocrine activity.
Neutrogena and Aveeno Benzene Lawsuits
People filed sunscreen-related lawsuits after J&J voluntarily recalled some Aveeno and Neutrogena aerosol sunscreen brands in July 2021. The recall followed testing that showed benzene contamination in some batches. According to J&J, benzene is no longer an ingredient in its sunscreen products.
In February 2023, the U.S. District Court for the Southern District of Florida, presiding over a Johnson & Johnson class-action spray sunscreen claim, granted final approval for a class-action settlement. J&J agreed to pay a full refund to class members on the purchase price of recalled sunscreen products and give $1.75 million in vouchers to consumers who bought benzene-contaminated products not part of the recall.
Banana Boat Benzene Lawsuit
In March 2023, a federal judge in Connecticut partially allowed a class-action lawsuit to move forward. Although some plaintiffs' claims were dismissed, the class action began in November 2021 after the laboratory Valisure reported benzene in 10 sunscreen brands it tested. Valisure found benzene in seven Banana Boat products.
In January 2023, Edgewell Personal Care Company expanded a recall of its Banana Boat Hair & Scalp Sunscreen Spray SPF 30 to include a new batch lot. The company first issued the recall in 2022 over benzene contamination. Edgewell said it does not use benzene in its products and that the company discovered the contamination during an internal review.
Banana Boat has defended other nonbenzene lawsuits. A 2016 class-action lawsuit claimed that Banana Boat Kids sunscreen provided too little protection. And in 2019, a Florida mother sued the makers of Banana Boat sunscreen claiming the spray made her son's skin blister.
Procter & Gamble Benzene Settlement
In December 2022, Procter & Gamble agreed to pay $8 million in damages to settle a class-action lawsuit over benzene contamination in some products. The company had previously recalled aerosol products that had trace amounts of benzene, prompting the class action. The settlement affects consumers who bought P&G aerosol products between Nov. 4, 2015, and Dec. 31, 2021.
P&G denied any wrongdoing but said it was improving its consumer product safety mechanisms. Consumers can register for a refund here or learn more about the settlement here.
Verdict Awards $21.4 Million in Chevron Lawsuit
In March 2019, a California jury awarded $21.4 million to the families of two brothers who died after working for decades with solvents containing benzene in an Arkansas Chevron tire factory. Gary Eaves died of non-Hodgkin lymphoma in 2015. Randy Eaves died of leukemia in 2018.
The brothers sometimes worked as spray booth operators and sprayed the solvent onto tires. Gary Eaves also carried tires after they were sprayed. Their lawsuit claimed none of the workers wore protective clothing or respirators and that Chevron never warned them about the dangers of the chemicals.
Additional Benzene Verdicts and Settlements
Below are some of the benzene lawsuits that resulted in plaintiffs being awarded damages. Some came from verdicts, others from settlements.
$6.3 Million in 2019. A group of paint manufacturers, distributors and retailers paid $6.3 million to settle a benzene lawsuit just days before it was supposed to go to trial in July 2019.
$4.83 Million in 2017. The settlement resolved claims against Shell and ConocoPhillips over benzene-contaminated groundwater in Roxana, Illinois.
$824,000 in 2016. A Philadelphia jury found U.S. Steel liable for strict liability, recklessness and fraudulent concealment of the health hazards of benzene that caused a worker's acute myeloid leukemia.
Undisclosed in 2016. BP announced it would settle 25,000 benzene lawsuits in Texas. Some 45,000 residents filed claims after a 40-day leak at a Texas City chemical plant that released 500,000 pounds of toxic chemicals into the air.
$8.2 Million in 2015. A jury awarded $8.2 million to a 60-year-old Texas man battling acute myeloid leukemia/myelodysplastic syndromes, a leukemia caused by his exposure to benzene contained in paint and paint thinners. The plaintiff blamed manufacturer E.I. Du Pont De Nemours.
Given P&G's recent multimillion-dollar settlement, it is possible more benzene-related lawsuits will go to court or be settled out of court. Litigation is ongoing across the country. Johnson & Johnson still faces potential sunscreen cancer lawsuits brought by people who weren't part of the earlier class action and from those who might opt out of the settlement.
Please seek the advice of a qualified professional before making decisions about your health or finances.
Last Modified: November 15, 2023
Share This Lawsuit page
25 Cited Research Articles
Consumernotice.org adheres to the highest ethical standards for content production and references only credible sources of information, including government reports, interviews with experts, highly regarded nonprofit organizations, peer-reviewed journals, court records and academic organizations. You can learn more about our dedication to relevance, accuracy and transparency by reading our editorial policy.