Ozempic
Ozempic, a semaglutide-based drug, is U.S. Food and Drug Administration approved to treat Type 2 diabetes. Manufacturer Novo Nordisk recently issued a warning about off-label uses such as weight loss. Ozempic may cause side effects such as stomach paralysis and severe vomiting.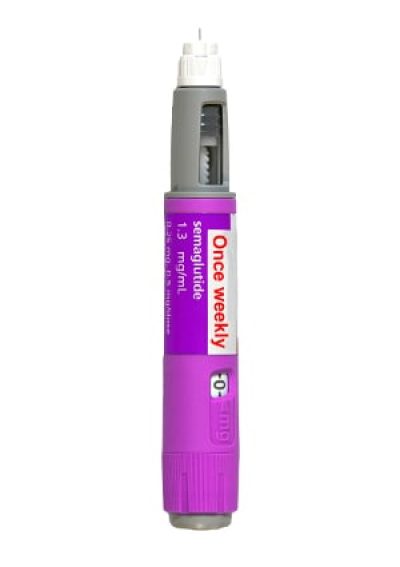 What Is the FDA-Approved Use of Ozempic?
The U.S. Food and Drug Administration  approved Novo Nordisk's Ozempic for the treatment of Type 2 diabetes in December 2017. It effectively lowers blood sugar levels in patients when combined with a healthy diet and increased exercise. 
Patients have noted weight loss with Ozempic. Although weight loss can occur while taking Ozempic, it's not an FDA-approved weight loss drug.
"We're concerned about certain accounts from public media and social channels, including reports of off-label use of semaglutide for purely cosmetic or aesthetic weight loss…"
Off-label prescribing of drugs can be helpful when another medication is unavailable. However, it can also also have unintended consequences and should always be done in close consultation with your healthcare provider. The FDA cautions that risks may outweigh the benefits of off-label use.
Ozempic Dosing Information
Ozempic uses a graduated dosing structure to allow the body to adjust to treatment. Patients start with a 0.25 mg injection once a week. After four weeks, the dose doubles to 0.5 mg. 
Some patients will find this level of medication sufficient to control blood sugar levels. However, some may need additional support. The highest approved dose for Ozempic is 2.0 mg weekly.
Starting Dose
Maintenance Dose
Additional Support
Additional Support
0.25 mg
0.5 mg
1.0 mg
2.0 mg
Once weekly for 4 weeks
Once weekly for 4 weeks or longer
Once weekly for 4 weeks or longer as needed for additional blood sugar control
Use only the Ozempic pen designed for 0.25 and 0.5 mg dosing.
Use only the Ozempic pen designed for 1.0 mg dosing.
Use only the Ozempic pen designed for 2.0 mg dosing.
Learning how to use an Ozempic pen involves a few basic steps. Patients must attach a clean needle, check flow, set the dosage and then inject the medication under the skin in the abdomen, thigh or upper arm. Patients should always follow proper sharps disposal procedures afterward. 
Side Effects of Ozempic
Common Ozempic side effects are generally mild and include abdominal discomfort, nausea and fatigue. Starting at a base dose and gradually increasing it can help the body adjust to semaglutide injections and minimize these effects. 
Common Ozempic Side Effects
Abdominal pain
Cold or flu symptoms
Fatigue
Nausea
Signs of hypoglycemia
Some patients have also reported loose skin after taking Ozempic. This is a common side effect of rapid weight loss. 
Ozempic's packaging also warns of more serious potential side effects such as pancreatitis, changes in vision, acute kidney injury and the possibility of developing thyroid tumors. Other serious potential Ozempic side effects patients have reported include persistent vomiting, gastroparesis and other severe gastrointestinal issues.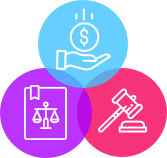 Did you or a loved one suffer from severe gastroparesis, ileus or intestinal obstruction after taking Ozempic?
Ozempic Boxed Warning and Precautions
Ozempic packaging includes a boxed warning from the FDA indicating the potential risk of thyroid cancer. Animal studies showed an increased risk of C-cell tumors, prompting the warning. Individuals with a personal or family history of certain types of thyroid cancer shouldn't take Ozempic. 
Did You Know?
Ozempic packaging contains an FDA-mandated boxed warning stating "Warning: Risk of Thyroid C-Cell Tumors" with information about the appearance of tumors in animal testing.
Formerly called black box warnings, a boxed warning is the highest level of safety warning the FDA can assign to a medication. It indicates that the drug may have serious side effects or pose a unique risk. 
Ozempic and Pancreatitis
Novo Nordisk includes a warning about possible inflammation of the pancreas in the drug's Important Safety Information. Pancreatitis causes symptoms including diarrhea, indigestion, nausea and abdominal tenderness. Patients experiencing these Ozempic side effects should notify a doctor immediately.  
Several clinical studies noted pancreatitis as an Ozempic side effect. Additionally, animal studies show that semaglutide can cause an asymptomatic increase in pancreatic enzymes. Several also indicate an increase in pancreatic inflammation and abnormal cell growth and function with drugs such as Ozempic that act like GLP-1RAs.
Ozempic and Eye Health
Changes in vision may occur while taking Ozempic. These include blurred vision, macular complications and worsening symptoms of diabetic retinopathy. Novo Nordisk advises patients to report any changes to their healthcare provider immediately. 
Diabetic retinopathy is a serious condition that contributes to diabetic-related vision loss. An ongoing study aims to further evaluate the relationship between semaglutide and the disease.
Ozempic and Acute Kidney Injury
Acute kidney disease is a potentially serious Ozempic side effect. Monitoring kidney function can identify problems early to avoid organ damage. 
Kidney failure is most likely to affect patients with preexisting kidney disorders. However, since the kidneys must work to clear semaglutide from the body, anyone taking the drug can develop this condition. 
Novo Nordisk warns patients with kidney disease that taking Ozempic may  increase dehydration and aggravate symptoms. The company recommends drinking plenty of fluids to avoid this complication.
Ozempic and Gallbladder Disease
Gallstones were the most common gallbladder disease noted in clinical studies. Patient safety information discusses the potential for developing gallstones while taking Ozempic and warns patients to report symptoms.
A review of safety information for other GLP-1 medications shows an increased rate of patient and doctor-reported gallstones. Some believe the cause may be the rapid weight loss associated with GLP-1 drugs. The same symptoms don't occur with other medication types that also result in rapid weight loss, however.
Ozempic Lawsuits Filed Over Stomach Paralysis
Patients who have experienced gastroparesis after taking Ozempic have filed lawsuits. Stomach paralysis occurs when stomach emptying slows to the point of nearly stopping. This is a very serious condition that can cause masses to form in the stomach, potentially leading to intestinal blockages.
Though rare, patients have reported experiencing this potential Ozempic side effect. Semaglutide slows digestion and stomach emptying. However, for some patients, the stomach slows too much, causing problems. Early signs of gastroparesis include abdominal pain, bloating, feeling full after eating a very small amount of food and vomiting undigested food hours after eating. 
Individuals who developed gastroparesis after taking Ozempic can consult an attorney about filing a lawsuit and seeking compensation. A number of Ozempic lawsuits are currently being filed. 
Ongoing Ozempic Shortages
Shortages of Ozempic have become increasingly common. Some supply problems stem from off-label use of Ozempic for weight loss. This has a negative impact on the thousands of patients with Type 2 diabetes who rely on this medication. 
Drug shortages have led many patients to seek alternative sources for acquiring Ozempic. Some pharmacies and wellness centers have offered compounded versions of semaglutide claiming they're the same as Ozempic. 
Compounded medications may have different ingredients that don't meet the same standards of FDA-approved Ozempic. They may increase the risk of adverse events or severe side effects and result in improper dosing. Therefore, patients should only purchase Ozempic from credible retail pharmacies with a valid prescription from a doctor.
Ozempic Alternatives
Ozempic may not be the right treatment for everyone with Type 2 diabetes. Your doctor will review your medical history and carefully weigh the right option for you.
Some medications are injections while others come in pill or liquid form. Many patients need more than one medication to successfully manage their Type 2 diabetes symptoms.
Type 2 Diabetes Treatments
Alpha-glucosidase inhibitors: Drugs such as Prandase and Precose slow digestion to prevent blood glucose from rising high after meals.
DPP-4 inhibitors: Drugs such as Nesina, Januvia, Onglyza and Tradjenta can help boost the body's ability to lower blood sugar. They're often used in conjunction with taking insulin.
Insulin: Synthetic "human" insulin is now produced using bacteria and yeast. It comes in a variety of types including ultra rapid and ultra long lasting.
Meglitinides: Drugs such as Starlix stimulate the pancreas to produce insulin. They can be taken alone or along with other Type 2 diabetes drugs.
Metformin: Fortamet, Glucophage, Glumetza and Riomet are biguanides that decrease the amount of glucose the body absorbs from food and how much glucose the liver produces. It also increases response to insulin.
Thiazolidinediones: Drugs such as Avandia and Actos increase the body's sensitivity to insulin.
Multiple injectable and oral medications exist to help patients live healthy, active lives with Type 2 diabetes. Each has its own side effects, ideal patient profile and contraindications for use. Patients should discuss all options with a healthcare provider before making a decision.  
Please seek the advice of a qualified professional before making decisions about your health or finances.
Last Modified: November 17, 2023
Share This Page
10 Cited Research Articles
Consumernotice.org adheres to the highest ethical standards for content production and references only credible sources of information, including government reports, interviews with experts, highly regarded nonprofit organizations, peer-reviewed journals, court records and academic organizations. You can learn more about our dedication to relevance, accuracy and transparency by reading our editorial policy.