Pharmedica Eye Drops
Pharmedica USA voluntarily recalled two lots of Purely Soothing 15% MSM Drops because of concerns of nonsterility, which can lead to bacterial contamination that can cause severe eye infections. Pharmedica urges consumers to stop using the eye drops and return them to the place of purchase.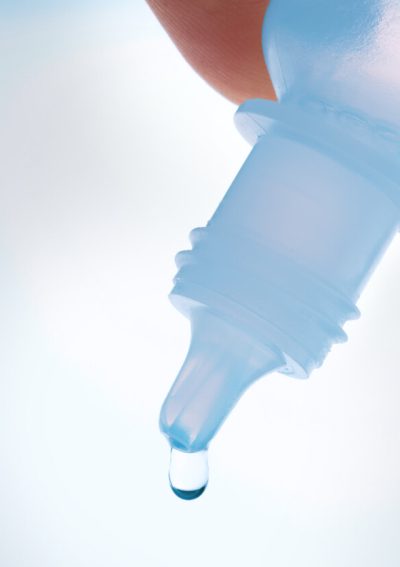 Pharmedica USA and Purely Soothing MSM Eye Drops
Pharmedica USA LLC is an Arizona-based manufacturer, packager and distributor of pharmaceutical drugs and nutritional supplements, including the recently recalled Purely Soothing 15% MSM Drops. According to the U.S. Food and Drug Administration, Purely Soothing LLC distributed these potentially harmful eye drops through online e-commerce, including Amazon Marketplace, and at tradeshows.
Recalled Lot Numbers
2203PS01, 1 oz., UPC 7 31034 91379 9
1808051, 1/2 oz., UPC 7 31034 91382 9
The Better Business Bureau does not accredit Pharmedica and the website listed on the BBB website is disabled. In the recall notice, the FDA lists a phone number and email for Pharmedica that consumers can use to reach out with any questions.
Purely Soothing Health sells several methylsulfonylmethane products, the core ingredient in MSM eye drops, directly from its website. Marketed as "quality supplements you can trust," the company said it's part of a larger company in Arizona called Bōdee Organics that partners with other businesses to sell, manufacture and white-label (rebrand) MSM products.
What Are Purely Soothing 15% MSM Eye Drops?
Purely Soothing 15% MSM Drops from the Pharmedica products list contain methylsulfonylmethane, a naturally occurring chemical. While manufacturers can produce MSM in a lab, the chemical is naturally found in humans and animals from the consumption of foods such as fruits, vegetables and greens.
The ingredients label on Purely Soothing MSM Pharmedica eye drops says the product includes distilled purified water, saline solution at 0.9% and OptiMSM 15% Solution that the producer distilled four times for purity. The directions state consumers can use one to two drops as needed up to six times a day to comfort and soothe their eyes.
In addition to being a primary ingredient in some eye drops, MSM is commonly used for osteoarthritis and chronic venous insufficiency. People can ingest it or apply it to the skin via a lotion or gel. It's often combined with other ingredients such as glucosamine, tea tree oil or hyaluronic acid. While medical sources consider MSM "possibly safe" and "possibly effective," there is a lack of unbiased data to support its usefulness.
Uses for Purely Soothing MSM Eye Drops
Distributors of MSM eye drops say these products are a natural eye care solution people can use as an alternative to steroid drops. However, more research is needed to substantiate these claims.
According to the FDA, Purely Soothing 15% MSM Drops from Pharmedica are an anti-inflammatory solution designed to soothe ocular irritation and swelling. These eye drops are intended to soften the membranes and allow optimal fluid and nutrient flow in the optical tissue.
Pharmedica Eye Drops Safety Concerns
The main concern with Pharmedica eye drops is the company deemed two lots of the product nonsterile. Over-the-counter and prescription eye drops can become contaminated with bacteria because of the bottle design, packaging processes and damage to containers and lids.
Using contaminated eye drops can have grave consequences for consumers. In its report on the recall of Purely Soothing 15% MSM Drops, the FDA said the main risk of using contaminated eye drops is eye infection, which can have long-lasting effects such as blindness. In rare cases, certain types of bacteria could cause eye loss or death.
Should I Be Concerned if I Used Recalled Eye Drops?
To date, the FDA has said Pharmedica USA LLC hasn't received any reports of the recalled eye drops causing illness, injury or other adverse events. However, people who purchased this product should immediately stop using it and return it to the place of purchase.
If consumers experience any problems after using Pharmedica eye drops, they should contact a health care provider and submit a report to the FDA's MedWatch Adverse Event Reporting program. Additionally, Pharmedica asks that wholesalers and retailers of the product cease distribution and confirm they have disposed of the product or return it to Pharmedica USA LLC immediately.
In addition to safety concerns regarding the recent recall of eye drops from Pharmedica, consumers should also note that MSM is not risk-free as there is currently not enough information available regarding its safety. Researchers don't yet know how MSM might interact with other medications, foods, beverages and supplements. People who use MSM products, including Purely Soothing 15% MSM Drops, could potentially experience serious interactions or other unknown harmful health effects.
Other Recent Eye Drop Recalls and Safety Risks
Similar to Pharmedica's recall over sterility issues, Apotex Corp. issued a voluntary eye drop recall in the U.S. for six lots of Brimonidine Tartrate Ophthalmic Solution, 0.15%. Apotex recalled the product because several bottles had cracked lids, which could make the product nonsterile and lead to contamination. Following the Apotex eye drop recall, the company notified all wholesalers, distributors, warehouse chains and pharmacies and requested they send back the product.
On Feb. 2, 2023, Global Pharma Healthcare issued a voluntary recall of Ezricare artificial tears. The FDA recommended a recall after finding Global Pharma violated good manufacturing practices and a drug-resistant strain of Pseudomonas aeruginosa bacteria contaminated the eye drops. As of March 2023, 68 patients suffered health effects from eye infections, including four deaths, eight cases of vision loss and four surgical eyeball removals.
Several infected individuals pursued lawsuits against Global Pharma. Additionally, anyone who has experienced adverse effects after using Purely Soothing drops may also have grounds for pursuing Pharmedica lawsuits.
Please seek the advice of a qualified professional before making decisions about your health or finances.
Last Modified: September 20, 2023
Share This Page
7 Cited Research Articles
Consumernotice.org adheres to the highest ethical standards for content production and references only credible sources of information, including government reports, interviews with experts, highly regarded nonprofit organizations, peer-reviewed journals, court records and academic organizations. You can learn more about our dedication to relevance, accuracy and transparency by reading our editorial policy.