Valsartan Lawsuits
Since at least 2012, millions of Americans have taken valsartan contaminated with cancer-causing toxins. Some have developed cancer and growing numbers are filing lawsuits against the makers and distributors of the tainted batches of blood pressure medication.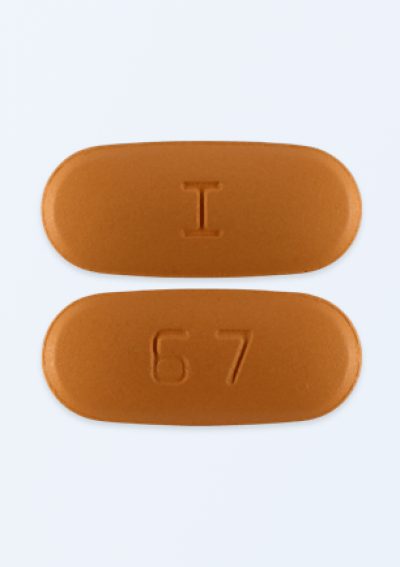 Dozens of consumers have filed lawsuits against the manufacturers and distributors of valsartan following widespread recalls of tainted batches of the generic blood pressure medication.
The lawsuits allege the China-based drug manufacturer Zhejiang Huahai Pharmaceutical Co., its American affiliates and other companies peddled "worthless" and dangerous drugs "not fit for human consumption." Some plaintiffs blame the contaminated drugs for causing them or loved ones to develop cancer.
In February 2019, some 43 valsartan cases were consolidated into a multidistrict litigation, or MDL, in the District of New Jersey. The lawsuits, which include both class action and personal injury cases, are assigned to U.S. District Judge Robert B. Kugler.
MDLs create a streamlined process whereby one court can manage a number of similar cases. New cases filed in federal courts around the country can be added to an existing MDL.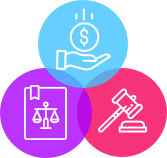 Were you diagnosed with cancer after taking valsartan?
Get your free case review today.
Lawsuits Stem from 2018 Recalls
The lawsuits stem from a July 2018 recall of several batches of valsartan that had been manufactured in China. The drugs were recalled because they were contaminated with the toxin N-nitrosodimethylamine, or NDMA. The chemical has caused cancer in laboratory animals and is a probable human carcinogen. It can also cause liver damage.
"All actions involve common factual questions arising out of allegations that plaintiffs purchased or used generic formulations of valsartan medications containing the nitrosamine impurities NDMA and/or NDEA; that these 5 impurities present a risk of cancer and liver damage; and that defendants knew, or should have known, of the impurities as early as 2012," the Judicial Panel on Multidistrict Litigation wrote in its order that established the MDL.
According to an ongoing investigation by the U.S. Food and Drug Administration, the NDMA contamination likely arose from changes in the way Zhejiang Huahai manufactured the popular blood pressure medication.
To boost valsartan production, the company replaced tributyltin azide — the chemical normally used to create valsartan — with another chemical, sodium azide. That change, however, required them to use yet a third chemical, sodium nitrite. And unfortunately, when those two chemicals are combined, they can create toxic nitrosamine byproducts, such as NDMA.
All actions involve common factual questions arising out of allegations that plaintiffs purchased or used generic formulations of valsartan medications containing the nitrosamine impurities NDMA and/or NDEA; that these 5 impurities present a risk of cancer and liver damage; and that defendants knew, or should have known, of the impurities as early as 2012.
Although nitrosamines such as NDMA are present in other items consumers often encounter, such as smoked and cured meats and malt beverages, the levels are not usually high enough to pose much of a risk. The level of NDMA found the in the contaminated valsartan tablets, however, exceeded strict limits set by the federal government.
According to the FDA, humans can safely consume 0.096 micrograms of NDMA per day. The recalled valsartan pills contained anywhere from 3 to 177 times the level deemed safe for human ingestion. Some testing revealed levels of up to 20 micrograms, which is more than 208 times the safe level of NDMA.
The recalls soon widened to include hundreds of batches of valsartan and other manufacturers, including the Indian company Hetero Labs. The drugs were sold and distributed by a number of different companies, including: Teva Pharmaceuticals (labeled as Major Pharmaceuticals); Prinston Pharmaceutical (labeled as Solco Healthcare); Teva Pharmaceuticals (labeled as Actavis); Camber Pharmaceuticals; Torrent Pharmaceuticals; and others.
The FDA has a complete list of valsartan recalls on its website. Eventually, batches of similar blood pressure medications, including losartan and irbesartan, were also recalled, and other cancer-causing impurities were identified. The massive recall also led to shortages of the critical medications.
Injuries: Cancer, Liver Injury and Wrongful Death
Elizabeth Duffy, who lives in the Bronx, learned of the recall after reading about it on the internet, according to her class action complaint. She then called her local pharmacy, which instructed her to return the tainted pills for a new prescription.
John Duffy, of Nyack, New York, learned his valsartan had been recalled when he received a letter from Walgreens.
Both plaintiffs argue that the drug companies and pharmacies violated "express and implied" warranties by selling them tainted medication. They and others filing class action valsartan lawsuits are seeking compensation for the money they spent on the "worthless" drugs as well as damages for injuries sustained from consuming "acutely-toxic NDMA," according to their complaint.
NDMA Dangers
The Environmental Protection Agency classifies NDMA as a probable human carcinogen "based on the induction of tumors at multiple sites in different mammal species exposed to NDMA by various routes."
Other plaintiffs allege they or their family members developed cancer after consuming the tainted drugs.
Peggy Watts, of Manchester, Tennessee, took valsartan manufactured by Zhejiang Huahai Pharmaceutical Co., Ltd. from July 2014 until February 2018 to control high blood pressure, according to a lawsuit filed by her daughter, Mary. In March 2018, Watts was diagnosed with colorectal cancer. Two months later, she died from complications related to the cancer.
Elizabeth Gremillion's husband, Cecil, used valsartan for more than a year to control his high blood pressure, according to court documents. The Louisiana man was diagnosed with kidney cancer in November 2017 and died in May 2018, two months before the FDA announced the valsartan recall. He was 70 years old.
Edwin Childs, of Queens, New York, started taking valsartan in 2012 to manage his hypertension. That same year the patents on Diovan, the name brand for valsartan, expired and generic versions were approved. In 2016, Childs was diagnosed with colon cancer, which he blames on his valsartan use.
The plaintiffs in the valsartan personal injury lawsuits are seeking compensation for medical expenses, lost wages, and pain and suffering. The wrongful death suits filed by surviving family members are seeking compensation for their grief and anguish, loss of love and companionship, and funeral and burial expenses.
The lawsuits also call for punitive damages against Zhejiang Huahai and other defendants because of their alleged "reckless actions" and "utter disregard for human safety."
Who May Be Entitled to Compensation?
You may be entitled to compensation if you took tainted valsartan and suffered an injury. Lawyers are accepting certain cases that involve cancers that can be linked to NDMA exposure. These include liver cancer, colorectal cancer, stomach cancer, pancreatic cancer and kidney cancer.
You may also have a legal case if you developed a liver injury that required hospitalization.
For a feasible case, you must have been taking valsartan for at least a year before you were diagnosed with cancer or liver disease. You also must have been taking the drug for at least 30 days between 2014 and today.
Be sure to contact a lawyer as soon as possible. Many states have specific statutes of limitations, which establish a limited timeframe during which you can take legal action.
It's also important to save your prescription bottles and pills for evidence and testing if you believe you were injured by valsartan.
Please seek the advice of a qualified professional before making decisions about your health or finances.
Last Modified: November 8, 2019
Share This Lawsuit page
14 Cited Research Articles
Consumernotice.org adheres to the highest ethical standards for content production and references only credible sources of information, including government reports, interviews with experts, highly regarded nonprofit organizations, peer-reviewed journals, court records and academic organizations. You can learn more about our dedication to relevance, accuracy and transparency by reading our editorial policy.
Nguyen, T. (2019, February 19). A side reaction may have led to impurities found in valsartan heart drugs. Retrieved from https://cen.acs.org/pharmaceuticals/process-chemistry/side-reaction-led-impurities-found/97/web/2019/02
U.S. District Court for the District of New Jersey. (2019, March 20). Childs vs. Zhejiang Huahai Pharmaceutical Co., et al. Retrieved from https://ecf.njd.uscourts.gov/doc1/119014444433
U.S. District Court for the Eastern District of Tennessee. Estate of Peggy Watts, et al. v. Zhejiang Huahai Pharmaceutical Co., Ltd., et al. Retrieved from https://jc6kx1c9izw3wansr3nmip8k-wpengine.netdna-ssl.com/wp-content/uploads/2019-03-01-Complaint.pdf
U.S. District Court Southern District of New York. (2018, August 16). Duffy & Duffy v. Solco Healthcare et al.: Class Action Complaint and Demand for Jury Trial. (2018, August 16). Retrieved from https://jc6kx1c9izw3wansr3nmip8k-wpengine.netdna-ssl.com/wp-content/uploads/2018-8-16-valsartan-class-action.pdf
U.S. District Court Western District of Louisiana Lafayette Division. (2018, August 8). Gremillion vs. Zhejiang Huahai, et al.: Original Complaint. Retrieved from https://jc6kx1c9izw3wansr3nmip8k-wpengine.netdna-ssl.com/wp-content/uploads/2018-11-15-valsartan-gremillion-complaint.pdf
U.S. Environmental Protection Agency. (2017, November). Technical Fact Sheet — N-Nitroso-dimethylamine (NDMA). Retrieved from https://www.epa.gov/sites/production/files/2017-10/documents/ndma_fact_sheet_update_9-15-17_508.pdf
U.S. Food and Drug Administration. (2018, July 13). FDA announces voluntary recall of several medicines containing valsartan following detection of an impurity. Retrieved from https://www.fda.gov/news-events/press-announcements/fda-announces-voluntary-recall-several-medicines-containing-valsartan-following-detection-impurity
U.S. Food and Drug Administration. (2018, October 10). Laboratory analysis of valsartan products. Retrieved from https://www.fda.gov/drugs/drug-safety-and-availability/laboratory-analysis-valsartan-products
U.S. Food and Drug Administration. (2019, March 1). FDA provides update on its ongoing investigation into ARB drug products; reports on finding of a new nitrosamine impurity in certain lots of losartan and product recall. Retrieved from https://www.fda.gov/news-events/press-announcements/fda-provides-update-its-ongoing-investigation-arb-drug-products-reports-finding-new-nitrosamine
U.S. Food and Drug Administration. (2019, March 1). FDA updates on angiotensin II receptor blocker (ARB) recalls including valsartan, losartan and irbesartan. Retrieved from https://www.fda.gov/drugs/drug-safety-and-availability/fda-updates-and-press-announcements-angiotensin-ii-receptor-blocker-arb-recalls-valsartan-losartan
U.S. Food and Drug Administration. (2019, March 1). Search List of Recalled Angiotensin II Receptor Blockers (ARBs) including Valsartan, Losartan and Irbesartan. Retrieved from https://www.fda.gov/drugs/drug-safety-and-availability/search-list-recalled-angiotensin-ii-receptor-blockers-arbs-including-valsartan-losartan-and
U.S. Food and Drug Administration. (2019, March 12). FDA approves a new generic valsartan. Retrieved from  https://www.fda.gov/news-events/press-announcements/fda-approves-new-generic-valsartan
U.S. Judicial Panel on Multidistrict Litigation. (2019, February 14). In Re: Valsartan N-Nitrosodimethylamine (NDMA) Contamination Products Liability Litigation MDL No. 2875: Transfer Order. Retrieved from https://www.jpml.uscourts.gov/sites/jpml/files/MDL-2875-Initial_Transfer-01-19.pdf
U.S. Judicial Panel on Multidistrict Litigation. (2019, March 15). MDL Statistics Report — Distribution of Pending MDL Dockets by District. Retrieved from https://www.jpml.uscourts.gov/sites/jpml/files/Pending_MDL_Dockets_By_District-March-15-2019.pdf