Trichloroethylene Lawsuits
Studies have linked trichloroethylene to serious illnesses , including cancer. Use of TCE can cause contamination of nearby water and soil, leading to mass exposure. People who faced exposure to the chemical at Camp Lejeune have filed TCE lawsuits against the U.S. military and private companies.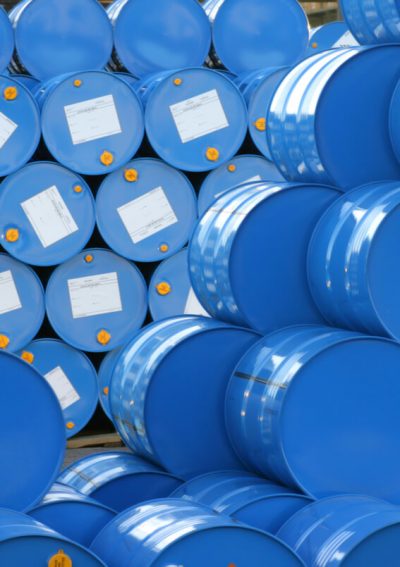 Latest Updates in TCE Lawsuits
People who have developed illness from trichloroethylene exposure may be eligible to file a personal injury lawsuit against those responsible for their exposure. These claims name employers who require workers to use TCE, as well as manufacturers and distributors of trichloroethylene.
Communities facing TCE contamination in their air, soil or groundwater may also have legal options to hold companies responsible for the cleanup and health monitoring that is necessary to keep the community safe.
In August 2022, President Biden signed a bill into law that would allow injured veterans, families and civilians to file a claim if they experienced injuries as a result of TCE-contaminated water at Marine Corps Base Camp Lejeune in Jacksonville, North Carolina. The Camp Lejeune Justice Act of 2022 allows injured parties whose cases fell outside the state's statute of limitations to file Camp Lejeune lawsuits seeking compensation for their injuries.
May 2023: A new study inspires more Camp Lejeune TCE lawsuit filings. Published in the JAMA Journal of Neurology, the study found that Marines at Camp Lejeune had a 70% higher risk of developing Parkinson's than Marines in other parts of the U.S.
April 2023: Two lawsuits name CPS Energy from Antonio, Texas, regarding employee exposure to the toxic chemical TCE, including wrongful death.
January 2023: Residents of White Bear Township sue Gremlin Co., which manufactures fishing products and battery terminals. The company faces 95 lawsuits alleging it caused cancer, chronic illness and death because of the release of TCE into the community.
August 2022: President Biden signs the Camp Lejeune Justice Act of 2022, allowing parties that faced injuries from TCE contamination near Camp Lejeune to file lawsuits outside the statute of limitations.
August 2019: Two employees of Brookhaven National Laboratory file lawsuits against the company and against Dow Chemical and Zep Inc., two manufacturers of TCE cleaning products, claiming occupational exposure to TCE caused them to develop kidney disease.
Individuals and municipalities have successfully filed lawsuits against companies and government bodies that have released TCE. In some cases, employees have sued their company for exposing them to this toxic chemical through their work requirements. In some cases, entire regions have sued for ground and soil contamination that caused higher-than-average incidents of cancer and other serious illnesses.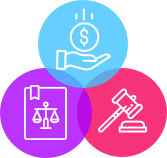 Diagnosed with cancer or another serious disease after exposure to TCE-contaminated water at Camp Lejeune?
Why Are People Filing Trichloroethylene Lawsuits?
People are filing TCE lawsuits because research shows short- and long-term exposure to the chemical increases the risk of cancer and other diseases. A study published in March 2023 shows a strong link between exposure to TCE and the development of Parkinson's disease, a disease of the nervous system.
TCE-contaminated groundwater and soil can contribute to chronic exposure to the chemical. Long-term exposure may also cause other conditions, particularly autoimmune diseases such as scleroderma, a condition that leads to hardening of skin and connective tissue.
In 2022, the Journal of Medical Case Reports published research that linked long-term TCE exposure to certain types of cancer, including cancers of the bladder, kidney, breast and lung, as well as leukemia and non-Hodgkin lymphoma. Long-term exposure to even low levels of TCE changes serum proteins in the body. This can lead to inflammatory conditions that increase the likelihood of developing cancer or an autoimmune disorder.
Serious health conditions linked to TCE exposure include:
Autoimmune disorders
Cancer of the bladder, breast, kidneys, lungs, pancreas and prostate
Leukemia
Multiple myeloma
Non-Hodgkin lymphoma
Parkinson's disease
Reproductive toxicity
Scleroderma
Limited studies using animals show that maternal exposure to TCE can negatively impact a growing fetus's heart structure and immune system development. It can also cause low birth weight. Research also shows a strong link between TCE exposure and male reproductive malfunction and a weaker association between TCE exposure and female reproductive toxicity.
The many Camp Lejeune cancer cases have led to lawsuits against the U.S. government. Marines and their families living at the base were exposed to TCE-contaminated drinking water and soil over long periods while living on or near the Camp Lejeune military base.
Can I File a TCE Lawsuit?
People and communities with exposure to TCE contamination may be eligible to file TCE lawsuits against companies responsible for exposure or contamination. In the case of the Camp Lejeune TCE exposure, those who lived at or near the base may be eligible to file against the U.S. military and other potentially responsible parties.
Those with TCE-caused illnesses who file personal injury claims may receive compensation for medical expenses and lost wages. If you lost a loved one to a condition resulting from TCE exposure, you may qualify to file a wrongful death claim. Speaking with an experienced attorney is the best way to determine your eligibility to file a TCE lawsuit.
Cities, counties and states may hold companies responsible when operations lead to trichloroethylene contamination as well. Many companies have paid fines and funded multimillion-dollar cleanup projects through trichloroethylene litigation.
Defendants in Trichloroethylene Lawsuits
TCE lawsuits name companies that historically or currently manufacture or import the chemical, as well as companies that use it now or have used it in the past. Both bear responsibility for TCE contamination. Plaintiffs in the Camp Lejeune contamination cases name the U.S. military as a defendant.
In 2017, the U.S. Environmental Protection Agency noted 20 U.S. facilities reported releases of TCE, including 17 companies manufacturing it, three companies importing it and six companies using or processing it on-site. The agency also said 118 facilities in the U.S. reported using TCE.
U.S. companies that reportedly still manufacture trichloroethylene include:
Aldon Corporation
Dow Chemical Company
ComPlex Plastics Inc.
GJ Chemical
Haviland Enterprises Inc.
Hubbard-Hall
Miles Chemical Company
Mil-Spec Industries
Polycracker Inc.
PPG Industries
SAE Manufacturing Specialties Corp.
Shin Etsu
Solvchem Inc.
Surpass Chemical
The Stutz Company
Reagents
U.S. Biological
Zep Inc.
Certain companies, including the National Aeronautics and Space Administration, have taken steps to reduce or eliminate their use of TCE.
NASA has conducted extensive testing to identify areas of TCE contamination around their facilities, and they've undertaken major cleanup efforts to remove TCE from contaminated groundwater. NASA has also collaborated with other researchers to develop a tool known as a hyperspectral estimator that can rapidly detect TCE in plants to assess environmental contamination faster.
Please seek the advice of a qualified professional before making decisions about your health or finances.
Last Modified: August 18, 2023
Share This Lawsuit page
10 Cited Research Articles
Consumernotice.org adheres to the highest ethical standards for content production and references only credible sources of information, including government reports, interviews with experts, highly regarded nonprofit organizations, peer-reviewed journals, court records and academic organizations. You can learn more about our dedication to relevance, accuracy and transparency by reading our editorial policy.