Trichloroethylene Lawsuits
Trichloroethylene, or TCE, is an industrial solvent known to cause cancer and other debilitating health injuries. Trichloroethylene lawsuits filed by individuals with TCE-caused injuries seek compensation for medical costs, while lawsuits filed by communities seek money to cover cleanup costs and health monitoring.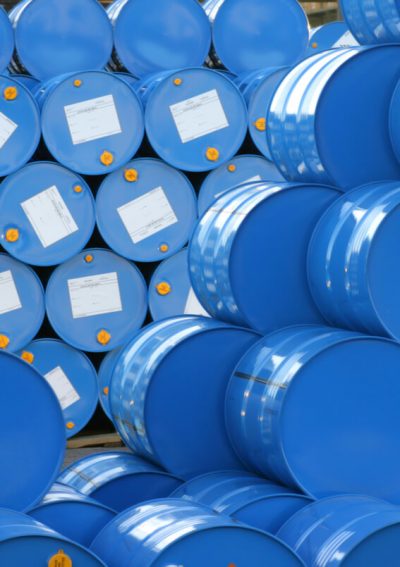 Trichloroethylene Exposure Leads to Litigation
Trichloroethylene is an industrial solvent primarily used to degrease metal parts. This chemical compound is made in laboratories and doesn't occur naturally, and scientific evidence shows it is toxic to humans and the environment.
TCE exposure is known to cause cancer, chronic health conditions and even death in those who inhale high concentrations.
People and communities affected by TCE contamination may be eligible to file trichloroethylene lawsuits against companies responsible for exposure or contamination. Individuals with TCE-caused illnesses who file personal injury claims may receive compensation to cover medical expenses and lost wages. If you lost a loved one to a condition caused by TCE, you may qualify to file a wrongful death claim.
Cities, counties and states may hold companies responsible when operations lead to trichloroethylene contamination. Many companies have been forced to pay fines and fund multimillion-dollar cleanup projects through trichloroethylene litigation.
TCE Linked to Cancer and Chronic Conditions
Scientific research shows exposure to trichloroethylene can cause kidney cancer. Some evidence suggests TCE exposure is associated with an increased risk of non-Hodgkin lymphoma and liver cancer.
TCE has toxic effects on the liver, kidneys, central nervous system, immune system and male reproductive system. Research indicates it also causes developmental problems in unborn children.
Trichloroethylene exposure has also been associated with certain chronic conditions including autoimmune hepatitis, Parkinson's disease, scleroderma (a rare disease marked by hardening of skin and connective tissue) and skin disorders.
Inhaling TCE in high concentrations can negatively affect the heart, liver and kidneys, and it may cause confusion, unconsciousness and even death from arrhythmia or an abnormal heart rate.
Who Is Responsible for TCE Contamination?
Companies that historically or currently manufacture or import trichloroethylene and companies that use it currently or have used it in the past bear responsibility for TCE contamination.
In 2017, the U.S. Environmental Protection Agency said a total of 20 U.S. facilities reported releases of TCE including 17 companies manufacturing it, three companies importing it and six companies using or processing it on-site. The agency also said 118 facilities in the U.S. reported using TCE.
U.S. companies that reportedly still manufacture trichloroethylene include:
Aldon Corporation
Dow Chemical Company
ComPlex Plastics Inc.
GJ Chemical
Haviland Enterprises Inc.
Hubbard-Hall
Miles Chemical Company
Mil-Spec Industries
Polycracker Inc.
PPG Industries
SAE Manufacturing Specialties Corp.
Shin Etsu
Solvchem Inc.
Surpass Chemical
The Stutz Company
Reagents
U.S. Biological
Zep Inc.
In 2015, the last date for which TCE production data is available, the agency reported that 202.5 million pounds of TCE were manufactured or imported into the U.S.
Companies have been held responsible for causing TCE contamination throughout the U.S. For example, in January 2020, the Minnesota Pollution Control Agency presented a report on TCE pollution to Minnesota state legislators announcing an 83.9% reduction in TCE emissions since May 2019 when the agency learned a company called Water Gremlin had illegally emitted TCE for more than 15 years. Water Gremlin settled a lawsuit with the state for more than $7 million to cover fines and environmental cleanup projects.
The agency's report also assessed 89 facilities that use or produce TCE, and they discovered emission rates exceeding permissible limits from twice the limit to 95 times the limit.
Certain companies have taken steps to reduce or eliminate their use of TCE including the National Aeronautics and Space Administration, better known as NASA. NASA has conducted extensive testing to identify areas of TCE contamination around their facilities, and they've undertaken major cleanup efforts to remove TCE from contaminated groundwater. NASA has also collaborated with other researchers to develop a tool known as a hyperspectral estimator that can rapidly detect TCE in plants to assess environmental contamination faster.
What Is the Status of TCE Lawsuits?
People who have developed injuries from TCE exposure may be eligible to file a personal injury lawsuit against those responsible for their exposure, which may include employers who require workers to use TCE and manufacturers and distributors of trichloroethylene. Communities facing TCE contamination in their air, soil or groundwater may also have legal options to hold companies responsible for the cleanup and health monitoring required to keep the community safe.
Eligibility to file a claim varies if you're an individual or a city, county or community. Individuals must prove they were exposed to TCE and have a related diagnosis to file a personal injury claim. Communities must have evidence of TCE contamination to file a claim.
If you believe you may have developed an illness because of TCE exposure, it's important to find a law firm with extensive experience in environmental litigation to handle your claim. TCE lawsuits are complex and should be handled by an experienced law firm that has a history of success securing compensation for clients or communities injured by TCE.
In August 2022, President Biden signed a bill into law that would allow injured veterans, families and civilians to file a claim if they were injured by TCE-contaminated water at Marine Corps Base Camp Lejeune in Jacksonville, North Carolina. The Camp Lejeune Justice Act of 2022, a part of the Honoring Our PACT Act of 2022, would allow injured parties who are currently barred from filing a claim by the state's statute of limitations to file a lawsuit seeking compensation for their injuries.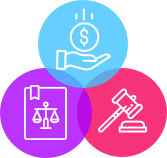 Diagnosed with cancer or another serious disease after exposure to TCE-contaminated water at Camp Lejeune?
In 2019, lawsuits were filed by two employees of Brookhaven National Laboratory against the company and Dow Chemical and Zep Inc., two manufacturers of TCE cleaning products, claiming occupational exposure to TCE caused them to develop kidney disease. One of the employees, Joseph Marino, claims he developed kidney cancer using trichloroethylene to clean parts of supercomputers working as a technician. The other employee, Ronald Yuhas, claims he developed cystic kidney disease from using TCE in his work as a technician. About a dozen former employees of the laboratory have filed lawsuits claiming TCE caused them to develop health problems.
In 2016, a Missouri jury awarded $20.6 million to Jodelle Kirk, a 27-year-old woman who filed a lawsuit against Schaeffler Group USA Inc., claiming she developed autoimmune hepatitis from exposure to TCE contamination near her childhood home. Kirk's lawsuit claimed Schaeffler Group and its affiliates dumped 40 tons of trichloroethylene per year from 1971 to 1982 near its plant in Joplin, Missouri, located near her childhood home. The defendants appealed, and the Eighth Circuit Court of Appeals upheld compensatory damages totaling $7.6 million and ordered a retrial for the remaining $13 million in punitive damages. The parties settled out of court to avoid retrial.
Please seek the advice of a qualified professional before making decisions about your health or finances.
Last Modified: August 21, 2022
Share This Lawsuit page
19 Cited Research Articles
Consumernotice.org adheres to the highest ethical standards for content production and references only credible sources of information, including government reports, interviews with experts, highly regarded nonprofit organizations, peer-reviewed journals, court records and academic organizations. You can learn more about our dedication to relevance, accuracy and transparency by reading our editorial policy.