Mercedes-Benz Exploding Sunroof Lawsuits
Mercedes-Benz exploding sunroof lawsuits claim sunroofs on Mercedes-Benz cars could spontaneously explode and shatter. Lawsuits say the loud explosion and falling glass could distract drivers. According to lawyers, Mercedes-Benz has known about this problem but did not warn the public.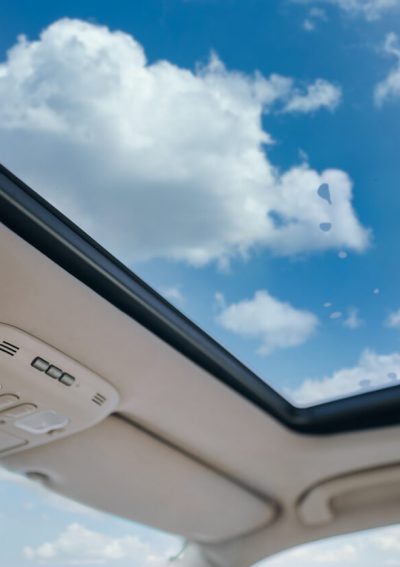 Mercedes-Benz owners are suing the carmaker in a class action lawsuit in Illinois district court. The suit filed in June 2020 on behalf of the class by Bruce Pickens demands Mercedes-Benz compensate owners of the company's cars for selling vehicles with panoramic sunroofs that could explode and shatter.
The suit says Mercedes-Benz misrepresented the safety of their vehicles and used false and misleading marketing to sell vehicles. As a result, Mercedes-Benz exploding panoramic sunroofs have harmed owners and passengers.
The panoramic sunroofs shatter unexpectedly, startling drivers and passengers. Drivers have compared the explosion to the sound of a gunshot. Flying glass from the broken sunroof hits drivers and passengers and creates a serious safety problem that could injure passengers and cause accidents.
Parent company Daimler AG, glass manufacturer Saint-Gobain Sekurit and Napleton Autowerks of Indiana, Inc. are co-defendants. The complaint asks for $200 million dollars plus attorney's fees and costs.
Attorneys are currently evaluating potential exploding Mercedes-Benz sunroof claims and accepting clients.
Why Are Sunroofs Exploding?
Mercedes-Benz panoramic sunroofs are large. Because of their size, they require precise attachment, strengthening and stabilization, according to lawsuits. Mercedes-Benz allegedly failed to meet these standards, causing the sunroofs to spontaneously shatter.
Lawsuits claim Mercedes-Benz was aware of the potential problems but didn't take action.
"Despite clear knowledge that Mercedes-Benz's sunroof had a significant chance of shattering unexpectedly, Defendants continued to market and sell Mercedes-Benz without warning consumers or healthcare providers of the significant risks of unexpected sunroof explosion," according to Pickens et al. v. Daimler AG et al.
The plaintiff's sister was driving his vehicle in sunny, clear weather when she heard "a big boom as loud as a gunshot." She got out of the car to inspect the vehicle and when she re-entered the car, the sunroof caved in and glass fell on her.
In response to complaints about exploding sunroofs, Mercedes-Benz offered $250 to $500 to customers in exchange for not suing them, the complaint said.
Are Panoramic Sunroofs Dangerous?
According to Consumer Reports, experts agree that larger sunroofs such as panoramic models are more prone to shattering, but the odds of this occurring are generally low. Most injuries reported are cuts and scrapes, and there haven't been any deaths.
There have been at least 859 reports of exploding sunroofs from 1995 to 2017, and other car brands that have had issues with this include Hyundai, Ford, Nissan and Kia.
When a sunroof explodes, consumers are generally left to deal with it on their own, forcing many to file class action suits to recoup costs because many automakers are not acknowledging or resolving the issue, according to Consumer Reports. Replacing broken sunroofs can cost thousands, depending on the vehicle.
Who Is Eligible to File a Lawsuit?
Mercedes-Benz owners who have had their sunroofs spontaneously shatter may be eligible to file a claim if they purchased their vehicle anytime between 2010 and the present.
The June 2020 class action also includes a subclass of people who purchased a Mercedes-Benz vehicle in Illinois anytime between 2010 and the present.
Models included in lawsuits include C-Class, CLK-Class, CLS-Class and E-Class wagons, sedans and coupes.
Mercedes Sunroof Recall and Other Legal Actions
The June 2020 class action isn't the first legal action the carmaker has faced for defective sunroofs. For example, Giorgio Enea filed a class action for shattering sunroofs on behalf of Mercedes-Benz owners in California state court in May 2018. That class action is still unresolved as of December 2020.
In December 2019, the luxury carmaker agreed to pay $20 million to The National Highway Traffic Safety Administration to settle allegations that it had mishandled previous recalls.
Mercedes-Benz recalled 744,852 cars in January 2020 because the sunroof could separate from the vehicle while on the road and become a hazard, increasing the risk of a crash.
The recall affected sedan models including the C-Class, CLK-Class, CLS-Class and E-Class from 2001 to 2011.
Please seek the advice of a qualified professional before making decisions about your health or finances.
Last Modified: December 8, 2020
Share This Lawsuit page
4 Cited Research Articles
Consumernotice.org adheres to the highest ethical standards for content production and references only credible sources of information, including government reports, interviews with experts, highly regarded nonprofit organizations, peer-reviewed journals, court records and academic organizations. You can learn more about our dedication to relevance, accuracy and transparency by reading our editorial policy.