Enfamil Lawsuit
Parents of infants who developed NEC after ingesting Enfamil dairy-based formula are filing lawsuits against manufacturer Mead Johnson. The company faces cases in multidistrict litigation alleging it failed to warn parents or doctors about the known link between NEC and dairy-based formula.
Latest Updates on the Enfamil Baby Formula Lawsuit
Parents of babies who developed NEC after ingesting dairy-based Enfamil are suing manufacturer Mead Johnson. The suits allege the companies didn't warn consumers about the risk of necrotizing enterocolitis associated with cow's milk-based infant formulas.
Because claims against Mead Johnson in NEC baby formula lawsuits are similar to those against Similac manufacturer Abbott Laboratories, plaintiffs sought consolidation into multidistrict litigation. Chief Judge of the U.S. District Court for the Northern District of Illinois Rebecca R. Pallmeyer is overseeing the MDL.
Discovery in the pool of 12 bellwether test trial candidates may continue until December 2023.
July 2023: There are 191 pending NEC baby formula cases in the MDL.
May 2023: The number of pending cases reaches 166.
October 2022: Plaintiffs, defendants and the court select 12 bellwether cases to go to trial early. Bellwether trials gauge jury reaction to evidence and can help facilitate a quicker settlement.
April 2022: Courts allow the consolidation of NEC baby formula lawsuits against Johnson Mead and Abbott Laboratories into a single MDL.
February 2022: Johnson Mead and Abbott Laboratories and plaintiffs seek to consolidate cases filed against Enfamil and Similac dairy-based baby formulas after infants given the formulas developed NEC.
Plaintiffs in the MDL contend that both Mead and Abbott knew about NEC risks, but promoted their dairy-based infant nutrition products to families and the medical community without warnings. They also claim that the risk was not explained on product labels.
MDL vs. Other Similac Lawsuits
While Enfamil and Similar manufacturers are both involved in the same MDL, there are other Similac lawsuits unrelated to NEC. These separate suits are connected to bacterial contamination in Similac baby formula.
The contamination lawsuits were filed following formula recalls and a nationwide formula shortage in 2022. Enfamil is not involved.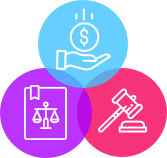 Did your premature baby develop NEC after consuming Enfamil or Similac baby formula?
Get your free case review today.
Why Are Enfamil Lawsuits Being Filed?
The parents of infants given Enfamil's dairy-based formula who later developed NEC are suing Mead Johnson for medical expenses and damages. In some cases, infants died after developing NEC linked to the baby formula.
Shennice Joseph, for example, alleges that her premature infant was given Enfamil cow's milk formula in the neonatal intensive care unit at Children's Healthcare of Atlanta, Egleston Hospital. After consuming the formula for two months, the child developed NEC and later died of renal failure. Joseph is suing Mead Johnson for more than $75,000 in damages.
Octavia Patton-Ashley is suing both Mead Johnson and Abbott Laboratories after her son contracted NEC. She says wasn't aware of the NEC risk and used the product because of a doctor recommendation.
Her lawsuit alleges that both formula manufacturers withheld information from doctors that may have prevented their formula recommendations. Patton-Ashley's baby died after care in the Children's Hospital in Colorado.
Who Is Eligible to File an Enfamil Lawsuit?
If your infant contracted NEC after ingesting Enfamil dairy-based infant formula, you may be eligible to file a lawsuit. Filing an Enfamil lawsuit may help you recover money spent on medical treatments or lost wages, and you may receive compensation for emotional hardship.
A free review of your case with an experienced attorney can help determine your eligibility. If you choose to pursue legal action, they can help you file and manage your Enfamil lawsuit.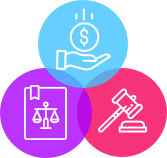 Did your premature baby develop NEC after consuming Enfamil or Similac baby formula?
Get your free case review today.
Formula Brands Named in Enfamil Lawsuits
All dairy-based Enfamil baby formula products can be named in Enfamil lawsuits. Enfamil baby formula products include supplement formulas and human milk fortifiers and may come in liquid or powder formulations.
Enfamil formulas named in lawsuits include:
Enfamil 24 Calorie Formula
Enfamil DHA-In-Sol
Enfamil Enfagrow Toddler and Enfagrow Premium Toddler
Enfamil Enspire
Enfamil Human Milk Fortifier Acidified Liquid
Enfamil Human Milk Fortifier Powder (HCPM)
Enfamil Liquid Human Milk Fortifier Standard Protein
Enfamil NeuroPro EnfaCare Premature Baby Formula
Enfamil NeuroPro Gentlease
Enfamil Nutramigen
Enfamil Premature 24 Cal
Enfamil Premature 30 Cal
Enfamil Premature Infant Formula 24 Cal
Enfamil Premature Infant Formula 30 Cal with Iron
Enfamil Premature Infant Iron Formula 20 Cal
Enfamil Liquid Human Milk Fortifier High Protein
Speak with your child's doctor or pediatrician if you have concerns about these products. You may consider filing an Enfamil baby formula lawsuit if your child developed NEC after using any of these Mead Johnson formula products.
Please seek the advice of a qualified professional before making decisions about your health or finances.
Last Modified: August 10, 2023
Share This Lawsuit page
11 Cited Research Articles
Consumernotice.org adheres to the highest ethical standards for content production and references only credible sources of information, including government reports, interviews with experts, highly regarded nonprofit organizations, peer-reviewed journals, court records and academic organizations. You can learn more about our dedication to relevance, accuracy and transparency by reading our editorial policy.