Onewheel Lawsuit
The Onewheel is a self-balancing electric skateboard sold by Future Motion. The U.S. Consumer Product Safety Commission issued a recall for the skateboards, citing multiple reports of injury and death. Future Motion issued a voluntary recall for certain front footpads for the Onewheel GT.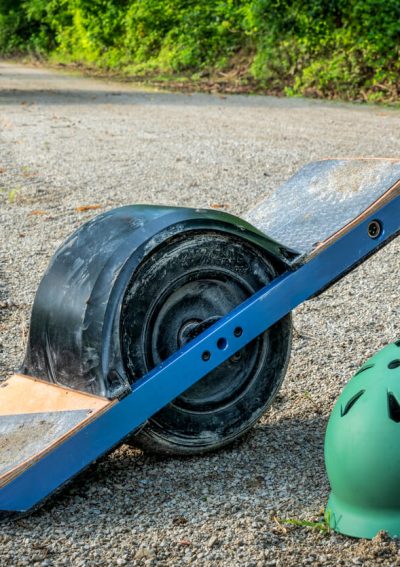 Why Are People Filing Onewheel Lawsuits?
A class-action lawsuit filed against Future Motion claims the skateboard can stop suddenly and cause a dangerous nosedive effect, throwing riders off. Another legal claim was filed against the company, alleging this "nosedive defect" can occur when the skateboard pushes back against the rider in a feature that is meant to safely slow speed.
Onewheel is a single-wheel, self-balancing electric skateboard with a rechargeable battery-powered motor. All Onewheel models use the rider's body motion to speed up and start braking via a front foot pad that senses pressure.
Future Motion, the company behind Onewheel products, advertises three models on its website: the Pint, the Pint X and the GT. Each model features different high speeds between 16 mph and 20 mph. Onewheel electric skateboards are not recommended for children younger than 13 years of age.
The U.S. Consumer Product Safety Commission released a warning about Onewheel electric skateboards following reports the skateboards caused serious injury and death. Onewheel injuries have included upper- and lower-body fractures, ligament damage, paralysis, concussion and traumatic brain injury. Head trauma caused four deaths reported between 2019 and 2021.
Are Onewheel Products Being Recalled?
The CPSC requested that Future Motion recall its Onewheel self-balancing electric skateboards because of their serious risk to rider safety, but Future Motion refused the request. Consumer advocates are also reviewing child safety histories with Onewheel products.
Future Motion maintains that its Onewheel devices are safe when used within normal board sport parameters and when riders use safety gear like helmets and knee pads. The CPSC says it will continue pushing for a full recall of the skateboards.
Future Motion issued a voluntary recall for the front sensor footpads of the Onewheel GT model after reports emerged that the skateboard doesn't stop when the rider dismounts. The skateboard should come to a complete stop after the front footpads sense the ride stopped and the rider was dismounting. However, Future Motion received more than 8,000 complaints about the issue.
If you ride a Onewheel GT electric skateboard and have concerns that you may need to replace the front footpads, you can visit recall.onewheel.com to find serial numbers connected to the Onewheel GT recall and other information. The company says it will work with CPSC to resolve any technical safety issues but maintains its products function as designed and that a full recall isn't necessary.
Who Can File a Onewheel Skateboard Lawsuit?
Anyone who sustained minor or major injuries because of a Onewheel electric skateboard may be eligible to file a Onewheel lawsuit. Injuries that occurred from riding a Onewheel skateboard include:
Broken bones
Concussions
Ligament damage
Paralysis
Traumatic brain injury
Injuries sustained from using a Onewheel electric skateboard don't have to be life-threatening to file a lawsuit. Advocates are also interested in minor injuries.
Families who lost a loved one because of Onewheel use may be eligible to file a wrongful death claim. An experienced attorney can help determine whether you can sue Future Motion and help outline your next course of action.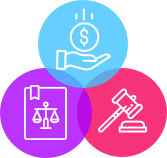 Did you suffer bone fractures, concussions or other serious injuries after using a Onewheel skateboard?
Get your free case review today.
Onewheel Lawsuits FAQs
What kinds of questions will a lawyer ask me in my consultation?
Lawyers will want to know all the information surrounding the injury you sustained. They will ask you for details about the time the injury occurred; what happened; who was present; what you felt before, during and after; and anything else you can recall. It's a good idea to write down all the details you can remember as soon as possible after the incident so they're fresh in your mind when you speak with a lawyer.
Are consultations with lawyers usually free?
Sometimes consultations are free, but not always. Often attorneys offer a free brief consultation over the phone or on Zoom to determine whether your case and the law firm are a match. However, a lawyer is unlikely to offer legal advice specific to your case or represent you for free.
Some law firms work on a contingency basis, which means the firm doesn't get paid until you receive money from your claim. If your lawyer takes the case on contingency, you may not have to pay upfront for consultation fees. But the lawyer will take payment from the amount you receive from a favorable verdict or settlement.
Can I still sue if I join a class-action suit or multidistrict litigation?
No. Once you join a class-action suit or multidistrict litigation, you can't file your own legal claim. If you feel that you have sustained injuries that are more serious than those in the class action, or if you believe you have circumstances that entitle you to receive more money, speak to an experienced lawyer first before joining a class-action case.
What questions should I ask a lawyer during my consultation?
The following questions are important to ask your attorney to make sure you'll be getting the best support possible during litigation:
How many cases similar to yours has the lawyer handled?
How many years of experience does the lawyer have?
Is the lawyer prepared to go to trial if necessary? You can also ask whether your case is likely to go to trial.
How much does the lawyer think your case is worth?
What fees will you be responsible for? What fees will the law firm be responsible for? Does the fee structure change if you win or lose?
Who will be your primary point of contact at the firm, and what are the best ways to contact that person?
Bringing your questions with you and writing down key information can help you think about moving forward with a law firm. It's important to find the right legal team and a lawyer that you're comfortable with.
Please seek the advice of a qualified professional before making decisions about your health or finances.
Last Modified: June 15, 2023
Share This Lawsuit page
7 Cited Research Articles
Consumernotice.org adheres to the highest ethical standards for content production and references only credible sources of information, including government reports, interviews with experts, highly regarded nonprofit organizations, peer-reviewed journals, court records and academic organizations. You can learn more about our dedication to relevance, accuracy and transparency by reading our editorial policy.