Onewheel
Onewheel is a motorized single-wheel, self-balancing skateboard available in three models, including the GT. Reports show the Onewheel has caused serious injuries and death. The U.S. CPSC requested a recall of all Onewheel models. Its manufacturer, Future Motion, claims the product is safe and has refused.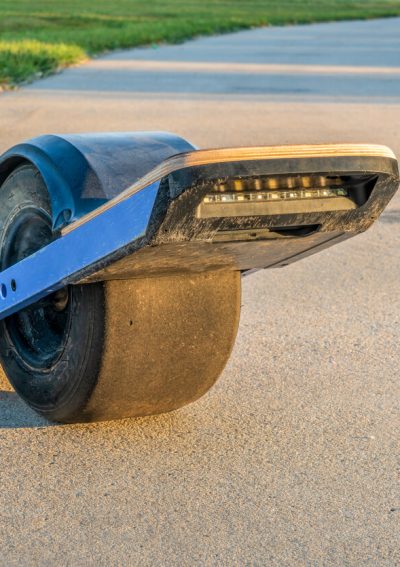 What Is Onewheel?
Onewheel is a single-wheel, self-balancing skateboard. A Kickstarter campaign initially launched the product in 2014. Sensors that measure the orientation and movement of the board in space, which is affected by the rider's body movements, control the battery-powered skateboard for a novel, integrated experience.
Accelerometer and gyro sensors allow the onboard microprocessor to adjust the speed of the Onewheel skateboard. Inside the wheel is a powerful electric motor that allows for smooth acceleration and braking. The motor spins to move the skateboard forward or backward and makes constant small adjustments to keep the rider balanced.
Pressure-sensitive pads under the rider's front foot allow the Onewheel skateboard to detect when a rider is on board. All models can link to an app, allowing riders to connect with each other and track their rides.
Types of Onewheel Products
Onewheel has three models of single-wheel skateboards: Pint, Pint X and GT. Each model functions similarly. Motor power, battery range, and board and wheel size differ between models.
The Onewheel GT has a much more powerful motor and can reach higher speeds. This model also has a longer battery life than the smaller models. It's the only model with the option of a treaded tire for better surface grip.
Pint and Pint X models can't reach the same speeds as the GT. These smaller models top out at under 17 mph. Neither model has the option to add a treaded tire, which is a feature allowing the Onewheel GT to function on more rugged terrain. The Pint and Pint X also have smaller board and tire sizes than the GT.
GT: The Onewheel GT can reach top speeds of 20 mph and travel for up to 32 miles on a single charge; it also has a slightly larger board and tires, and high beam lights.
Pint: The Onewheel Pint reaches top speeds of 16 mph and can travel for up to 8 miles on a single charge; it's also lighter than the other two models.
Pint X: The Onewheel Pint X can reach top speeds of 18 mph and travel for up to 18 miles on a single charge; it has a slightly smaller tire and board than the GT model.
Each model is highly customizable, which sets Onewheel products apart from the competition. Accessories are available for each Onewheel model, including footpads, fenders, carrying handles and chargers. Helmets and knee and elbow pads are also available.
Many aspects of the Onewheel can be customized, including color customization of handles, fenders and bumpers. The GT model has the most customization options, including concave foot pads.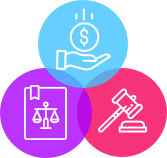 Did you suffer bone fractures, concussions or other serious injuries after using a Onewheel skateboard?
Get your free case review today.
How Does Onewheel Work?
The Onewheel uses a battery-powered motor to gain speed and sensors to ensure balance. Leaning forward prompts the skateboard to speed up.
Three gyroscopes and internal sensors constantly measure what the Onewheel is doing to determine how to help the rider balance or move the board. The gyroscopes and sensors measure the roll, pitch and yaw of the board – or how it moves in space – to ensure balance.
The foot sensors on the board help the Onewheel know when a rider has stepped on. Stopping contact with the front foot sensor initiates braking. Linking with the Onewheel app allows the rider to control how the Onewheel responds to individual movements, creating a tailored experience.
Riders use the Onewheel to commute to work or run errands and for trick riding and racing. Different models allow for different experiences. For example, the option of a treaded tire on the GT model allows riders to travel on rougher terrains.
Sanctioned races happen across the U.S. through the Onewheel Racing League, which offers cash prizes and divisions for different ages and levels.
Onewheel Injuries and CPSC Warnings
The Consumer Product Safety Commission found that Onewheel products can result in serious injury or death because they can cause the rider to be ejected. Between 2019 and 2021, there have been four reported Onewheel deaths caused by head trauma.
There have been reports of severe Onewheel injuries after the product stopped suddenly while in motion or didn't correctly balance the rider. Injuries included concussions, upper and lower body fractures, ligament damage and paralysis.
Child safety concerns also surround Onewheel products because children may not be heavy enough to trigger the board's foot sensors consistently. Top speeds of 20 mph can cause safety risks as well.
Since 2021, three wrongful death Onewheel lawsuits have been brought against Future Motion, the company behind Onewheel products. The Onewheel lawsuits allege that the product feature that allows the motor to stop abruptly has activated unsafely and caused dangerous rider ejections.
The CPSC has requested a recall of Onewheel products. The company refused the recall request and responded by stating that Onewheel products are safe when operated using common-sense safe riding practices and are not defective.
Additionally, thousands of Onewheel skateboard riders have contacted the CPSC in a show of support for Onewheel products. An official recall has not been issued, to date, but Future Motion has issued a voluntary recall of the front footpad of the Onewheel GT. The CPSC intends to pursue its request for a full recall of all Onewheel products.
Please seek the advice of a qualified professional before making decisions about your health or finances.
Last Modified: June 15, 2023
Share This Page
10 Cited Research Articles
Consumernotice.org adheres to the highest ethical standards for content production and references only credible sources of information, including government reports, interviews with experts, highly regarded nonprofit organizations, peer-reviewed journals, court records and academic organizations. You can learn more about our dedication to relevance, accuracy and transparency by reading our editorial policy.