Florida Man Sues Over Serious Fall From Recalled Onewheel Skateboard
Fact Checked
Fact-Checked
Consumernotice.org adheres to the highest ethical standards for content production and distribution. All content is thoroughly researched and verified at each stage of the publication process.
Our writers and editors follow strict guidelines for written and visual content, including vetting all sources and verifying quotes and statistics, to guarantee honesty and integrity in our reporting.
We collaborate with legal and medical experts and consumer safety professionals to further ensure the accuracy of our content.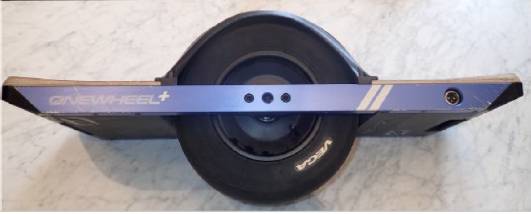 A Florida man claims he suffered serious injuries when he was violently thrown from a Onewheel motorized skateboard. Jason Haynor was riding a Onewheel on a paved road in North Carolina in 2021 when the board tossed him unexpectedly, according to a product liability lawsuit filed in Pinellas County civil court in late September.
Haynor claims the unexpected tumble caused him to sustain a torn rotator cuff and torn shoulder ligaments that require surgery and rehabilitation, according to the complaint.
"A Onewheel nosedive or shutoff is not a mild event, but rather the front of the board violently slams into the ground and [the rider is] thrown forward," according to the complaint. 
Haynor filed the lawsuit just days before Onewheel maker Future Motion announced it was recalling all its devices because of a crash hazard. He is seeking more than $50,000 in damages, though the total amount is not disclosed.
Four people have died and countless others have been injured while using a Onewheel, according to the Consumer Product Safety Commission, which announced the voluntary recall. About 300,000 self-balancing electric skateboards are impacted and consumers are told to stop riding the boards immediately until firmware is updated.
"The skateboards can stop balancing the rider if the boards' limits are exceeded, posing a crash hazard that can result in serious injury or death," according to Future Motion, a California-based small business.
Recall Comes 10 Months After CPSC Warnings
The CPSC warned consumers about the safety of the electric skateboards in November following reports of serious injury and death after riders were ejected. At the time, Future Motion declined to recall the product and said it was safe when operated using common-sense safe riding practices.
Consumers reported the board would stop suddenly while in motion or wouldn't correctly balance the rider. Some people suffered concussions, upper and lower body fractures, ligament damage and paralysis. 
There are child safety concerns involving the Onewheel because children may not weigh enough to trigger the board's sensors consistently. The products are meant for children older than 13.
Since 2021, three wrongful death Onewheel lawsuits have been brought against Future Motion. Anyone who suffered a minor or major injury because of a Onewheel may be eligible to file a lawsuit. Injuries include broken bones, concussions, ligament damage, paralysis or traumatic brain injury. Injuries do not have to be life-threatening to file a lawsuit.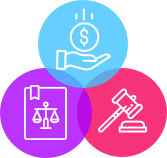 Did you suffer bone fractures, concussions or other serious injuries after using a Onewheel skateboard?
Get your free case review today.
Future Motion Issues Firmware Update
Future Motion announced it would be pushing out a firmware update for the Onewheel that would alert riders if the board was nearing its limits.
"Haptic Buzz is a tactile and audible warning system that provides the rider with a buzzing sensation and sound when nearing the limits of the board or when in low battery or error states," the recall notice said. "The firmware update for the Onewheel GT will be available [in early October], with the firmware update for the Pint X, Pint, and XR launching within six weeks." 
Only some Onewheel models can be updated: the Onewheel+ XR, Onewheel Pint, Onewheel Pint X and Onewheel GT. Older models, such as the Onewheel (original) and Onewheel+ are not eligible for firmware updates and should no longer be used. Future Motion is offering riders a prorated discount credit of $100 toward the purchase of a new Onewheel, according to the company.
"Rider safety is our top priority and is critical to the long-term success of the sport. This is why we also strongly encourage all riders to always wear a helmet and other protective gear while riding," Future Motion said in the recall announcement.