Exactech Lawsuit
An Exactech lawsuit is a claim requesting compensation for injuries related to Exactech hip, knee and ankle replacements. Exactech issued recalls in 2021 and 2022 for hip, knee and ankle replacements packaged in defective bags. These devices had the potential for early failure.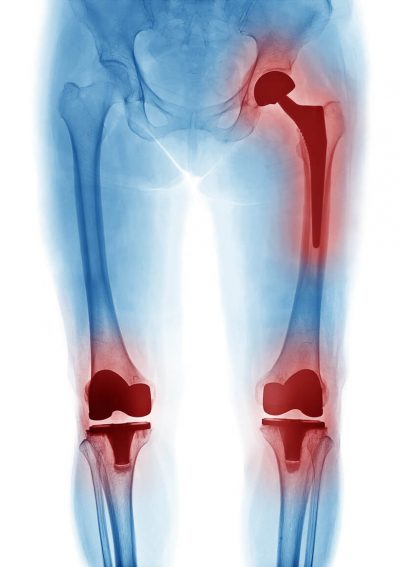 Latest Exactech Lawsuit Updates
As of November 2023, there were 842 lawsuits pending in multidistrict litigation before the U.S. District Court, Eastern District of New York. So far, there have been no trials or approved settlements in MDL 3044.
 Updates in Exactech Lawsuits
October 2023:

On Oct. 20, the stay on a pending transfer order from Oct. 7 was lifted and 20 more cases were transferred into MDL 3044 and are assigned to U.S. District Judge

Nicholas G. Garaufis.

March 2023:

According to an order from Magistrate Judge Marcia M. Henry, all plaintiffs in the MDL must complete Plaintiff Facts Sheets before June 6, 2023.

January 2023:

Magistrate Judge Henry signed a protective order that counsel for both plaintiffs and defendants signed that spelled out the handling of confidential documents that will be part of discovery in the litigation.

October 2022: The Panel on Multidistrict Litigation approved the request to consolidate cases from around the country and transfer them to the Eastern District of New York with Judge Garaufis overseeing coordinated proceedings.
Plaintiffs in Exactech lawsuit are seeking compensation for injuries related to joint replacement devices. In March 2023, the FDA reminded medical providers and the public about the defective packaging for many of Exactech's joint replacement devices manufactured between 2004 and August 2021. Defective packaging could cause early degradation of devices and lead to revision surgery.
What Are Exactech Lawsuits?
Exactech lawsuits are product liability claims asking that Exactech pay compensation to those injured by the company's defective knee, ankle and hip implants. In 2021 and 2022, Exactech recalled its Ultra-High Molecular Weight Polyethylene Knee and Ankle Polyethylene Inserts manufactured between 2004 and August 2021 because product packaging was not up to specifications. Truliant knee, Optetrak knee and Vantage ankle devices used these inserts.
"The defective bags were missing one of the oxygen barrier layers that protect devices from oxidation, a chemical reaction with oxygen that can degrade plastics over time. Oxidation can lead to accelerated device wear/failure, and component cracking or fracture, all leading to corrective revision surgery," according to the U.S. Food and Drug Administration's March 23, 2023, safety communication.
In June 2021, Exactech recalled some GXL liners used in MCS, Acumatch and Novation hip implants because of premature and excessive wear. However, the company didn't provide a reason for the wear problems. In August 2022, the company expanded its original recall to include all devices with plastic components packaged in defective bags.
Exactech Lawsuit Settlements
Some lawyers estimate a potential Exactech lawsuit settlement to be between $100,000 to $300,000. This is a projection based on knee replacement settlements from past lawsuits. A claimant could receive a smaller or larger settlement depending on the injuries claimed.
So far, there have been no court-approved Exactech lawsuit settlements. Typically, bellwether trials determine potential settlement amounts. As of March 2023, there were no scheduled trials.
Why Are People Filing Exactech Replacement Lawsuits?
People are filing Exactech lawsuits to get compensation for damages incurred because of potentially defective Exactech hip, knee and ankle implants. They claim Exactech knew these products were faulty but the company still sold them, making it guilty of negligence, among other claims.
Counts against Exactech include:
Breach of warranty
Failure to warn
Fraud
Negligence
Strict product liability
At least 143,484 potentially defective inserts were implanted in the U.S., according to Exactech's April 2022 Urgent Medical Device Correction letter. These devices could have put tens of thousands of Americans at risk of early failure after Exactech knee or ankle replacements.
Injuries Claimed in Exactech Lawsuits
Those who received a recalled Exactech implant could face many painful complications. When devices fail early, symptoms may include pain, bone loss and problems with mobility. Sometimes, the only way to correct these issues is through revision surgery.
Degraded Exactech components may result in:
Bone loss
Component fracture
Device failure
Difficulty walking
Dislocations
Early and excessive device wear
Inability to bear weight
Instability
New or worsening pain
Noises such as clicking, grinding or popping
Revision surgery
Swelling
"Recipients of the Optetrak knee implants have required painful revision surgeries well before the estimated life expectancy of the devices, and at a much higher rate than should reasonably be expected for devices of this kind," according to one Exactech lawsuit filed by Joseph D. Sexton and his wife, Corrine.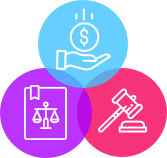 Experiencing serious complications from your Exactech hip, knee or ankle implant?
Get your free case review today.
Who Can File an Exactech Lawsuit?
If you received a recalled Exactech knee, hip or ankle implant and had to have surgery or your health care provider advised you to have surgery, you may qualify to file an Exactech lawsuit. Check your medical records or speak with your orthopedic surgeon to verify the implant you received.
If you aren't sure what brand of implant you have, you can request the assistance of a product liability lawyer. Lawsuits include devices manufactured between 2004 and August 2021.
If you suffered complications from the following implants, you may qualify for an Exactech lawsuit:
Acumatch Hip with Connexion GXL liner
MCS Hip with Connexion GXL liner
Novation Hip with Connexion GXL liner
Optetrak Knee: All-polyethylene CR Tibial Components, All-polyethylene PS Tibial Components, CR Tibial Inserts, CR Slope Tibial Inserts, PS Tibial Inserts, HI-FLEX PS Tibial Inserts
Optetrak Logic Knee: CR Tibial Inserts, CR Slope Tibial Inserts, CRC Tibial Inserts, PS Tibial Inserts, PSC Tibial Inserts, CC Tibial Inserts
Truliant Knee: CR Tibial Inserts, CR Slope Tibial Inserts, CRC Tibial Inserts, PS Tibial Inserts, PSC Tibial Inserts
Vantage Ankle: Fixed-Bearing Liner Component
If you have the following symptoms, even if your surgeon hasn't advised surgery, you may qualify for a lawsuit:
Pain
Stiffness
Limited mobility
Radiographic evidence of osteolysis
Loosening because of osteolysis
Exactech advised doctors to contact patients implanted with recalled devices. But if you haven't received a call from your doctor, contact their office to schedule a follow-up appointment.
What Should You Do if You Were Injured by an Exactech Replacement?
If you suffered any complications or injuries from an Exactech replacement, schedule an evaluation with your doctor. If you received a recalled implant, it's a good idea to contact your doctor regardless of any current problems. Some people may not have symptoms even if the device is degrading prematurely.
Your doctor may schedule surgery if the implant is causing problems or has failed. However, the FDA doesn't recommend surgery for people who aren't having issues with their implants.
Exactech offers direct compensation to those affected by recalled implants, but signing any paperwork with Exactech may prevent you from filing a lawsuit against them. Before contacting Exactech, speak to a lawyer about your legal rights. Lawyers offer free case evaluations without obligation for people injured by Exactech knee, hip or ankle implants.
Status of Exactech Replacement Lawsuits
As of March 16, 2023, 179 Exactech lawsuits were pending in a federal multidistrict litigation, or MDL, in New York. As of March 2023, there were no scheduled trials.
In January 2023, Judge Marcia M. Henry set a discovery status report deadline. The judge also set a "science day" for May 2023 where both sides can present the science showing why devices are defective and how they caused injuries. Science days include the latest studies and expert opinions.
Please seek the advice of a qualified professional before making decisions about your health or finances.
Last Modified: November 16, 2023
Share This Lawsuit page
10 Cited Research Articles
Consumernotice.org adheres to the highest ethical standards for content production and references only credible sources of information, including government reports, interviews with experts, highly regarded nonprofit organizations, peer-reviewed journals, court records and academic organizations. You can learn more about our dedication to relevance, accuracy and transparency by reading our editorial policy.