Baby Formula
Baby formulas are prepared as a substitute for human milk. They contain the nutritional ingredients your infant needs to develop, including fats, proteins, carbohydrates, vitamins and minerals. Baby formula comes in powdered, concentrated liquid or ready-to-use forms.
What Is Baby Formula?
Baby formula is a substitute for human breast milk that contains the nutritional elements babies under 12 months of age need to grow and develop, including proteins, carbohydrates, fats, and vitamins and minerals.
Baby formula is often necessary because many new parents find they cannot provide enough nutrition to their baby through nursing alone.
Baby or infant formula is available as a powder or in concentrated or read-to-use liquid form and meets all the nutritional needs of babies for the first 6 months of life.
Types of Baby Formulas
There are a wide variety of baby formulas made with different proteins, carbohydrate sources and calorie densities. Most formula-fed newborns drink cow's milk formulas, but other options are also available.
Formula types include:
Cow's Milk Formulas: The most common type, these dairy formulas contain lactose, vegetable oils, vitamins and minerals, such as iron, which are essential for babies.
Goat's Milk Formulas: Nutritionally similar to cow's milk and fortified for babies, goat's milk formula has a stronger flavor. It is not suitable for babies with a cow's milk allergy.
Hypoallergenic Formulas: Babies who have trouble digesting milk protein or are allergic to standard formula may need these extensively hydrolyzed (partially digested) or amino acid-based formulas.
Lactose-Free Formulas: Doctors recommend modified cow's milk formula for babies who are lactose intolerant (unable to digest lactose).
Soy-Based Formulas: Soy formula is a generally healthy alternative, especially for babies with hereditary conditions preventing them from breaking down the proteins and sugars in cow's milk.
Special Health Problem Formulas: Pediatricians often direct parents of premature babies or babies with a low birth weight to use specialized formulas. Babies with digestive problems, reflux or heart disease may also benefit.
The three main types of formula are cow's milk, soy and formulas from protein hydrolysate. Infant formula protein hydrolysate is made from cow's milk or soy protein that is partially broken down for easier digestion.
How to Choose the Right Baby Formula
All commercial formulas meet standard nutritional requirements, but the best formula for your infant depends on their age, weight, food sensitivities and other medical considerations. Always speak to your child's pediatrician before starting or changing your baby's formula.
If your baby is not gaining weight or is very fussy, spitting up excessively, or experiencing bloody stools or constipation, speak to your doctor about switching formulas.
Some babies are allergic to certain formulas, so if your baby develops rashes or swelling and other typical allergy symptoms, speak to your doctor immediately.
Baby Formula Feeding Information
When starting formula feeding, you can use plastic, silicone or glass bottles and the right nipple size for your baby's stage. A newborn should have the slowest flow nipple.
Follow the directions on the label. Be sure to use the required amount of water and the scoop provided to ensure the proper ratio of powder formula to water.
Doctors recommend liquid (concentrated or ready-to-feed) for infants at risk of infection or who are immunocompromised.
Here are some basic feeding instructions for your baby's four main stages:
Newborn: Offer your newborn 1 to 2 ounces of formula every two to three hours.
2-5 Months: As they grow, infants can drink more at each feeding, allowing you to stretch feeding times to every three to four hours.
6-12 Months: Feed your baby when they're hungry. Babies at this age eat up to six times a day and require less formula as they start eating more solid food.
12-24 Months: You can gradually replace formula with whole cow's milk or fortified unsweetened soy milk.
Every baby is different, so follow your infant's cues and guidance from your child's pediatrician. It's normal for feeding habits to fluctuate with changes like teething or growth spurts. Parents may be advised to monitor the number of wet diapers and bowel movements to ensure the child isn't undereating.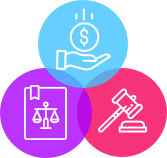 Did your premature baby develop NEC after consuming Enfamil or Similac baby formula?
Get your free case review today.
Baby Formula Safety Information
Follow the package instructions and use safe practices when preparing your baby's formula. Ensure bottles are clean and sanitized.
The water must come from a safe source if you use powdered infant formula. Many experts suggest boiling water to at least 160 degrees Fahrenheit and letting it cool before preparing formula.
Throw out any formula left in the bottle after feeding for your child's safety. Use the prepared formula within two hours of preparation or store it in the refrigerator and use it within 24 hours. You can store the opened container for 24-48 hours in your fridge for ready-to-feed formula containers.
Keep unopened formula in a cool place, out of the sun. Most formulas need to be used within a month of opening. Never use formula past its "use by" date.
For the safety of your child, do not use homemade formula. Making formula at home can leave out essential nutrition for your baby.
What Are the Risks of Baby Formula Feeding?
The risks of baby formula feeding can include bacterial contamination, allergic reactions and gastrointestinal problems.
Contamination is more likely with imported formulas subjected to less regulation and oversight. For example, researchers found antibiotic-resistant bacteria strains Enterobacteriaceae and Enterococcus in formulas manufactured in Chile and Mexico, posing a significant health risk to infants from these harmful products.
Additionally, cow's milk allergies can occur in infants and young children. Babies may be allergic to the milk proteins casein, whey or both. A milk allergy is different from lactose intolerance. Symptoms of an allergic reaction include skin irritation, eczema, digestive problems and hay fever-like reactions (runny nose or itchy eyes).
Recent studies have also identified a link between a severe gastrointestinal problem and premature babies on baby formula. The condition is called necrotizing enterocolitis, or NEC. Because of the link between NEC and baby formula, families have filed several baby formula lawsuits. However, formula is unlikely to harm full-term, healthy babies, and many preemies rely on formula for essential nutrition.
Why Is There a Baby Formula Shortage?
A voluntary recall of products manufactured by Abbott led to the baby formula shortage. Recalled formulas included Similac, Alimentum and EleCare.
Abbott launched the baby formula recall on Feb. 17, 2022, after four consumer complaints relating to Cronobacter sakazakii and SalmonellaNewport.
On Oct. 14, 2022, Abbott made another voluntary recall of some ready-to-feed products. A small percentage had bottle caps that may not have been adequately sealed, leading to the potential for spoilage.
The commissioner of the U.S. Food and Drug Administration attributed the ongoing formula shortage to "distribution inefficiencies." Baby formula production was expected to return to pre-recall levels by early 2023.
Please seek the advice of a qualified professional before making decisions about your health or finances.
Last Modified: February 8, 2023
Share This Page
13 Cited Research Articles
Consumernotice.org adheres to the highest ethical standards for content production and references only credible sources of information, including government reports, interviews with experts, highly regarded nonprofit organizations, peer-reviewed journals, court records and academic organizations. You can learn more about our dedication to relevance, accuracy and transparency by reading our editorial policy.