Are Pressure Cookers Safe?
Unlike old pressure cookers from the 1950s, new safety features make modern pressure cookers, especially electric pressure cookers such as Instant Pot and Crock-Pot, safe and easy to use. But if these safety features fail, pressure cooker explosions can cause serious burn injuries.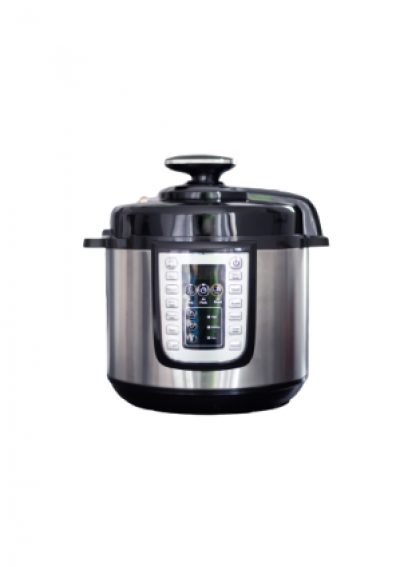 Pressure Cookers, Instant Pots and Multicookers
Pressure cookers come in stovetop and electric models. These cookers use steam pressure to create high heat that allows food to cook faster. Stovetop pressure cookers have been around since the 1950s and are basically pots with lids that have special locks and rubber gaskets to create a seal.
They get hotter and work more quickly than electric pressure cookers, but they don't have as many safety features. You have to keep a close watch on these cookers because you need to monitor the pressure.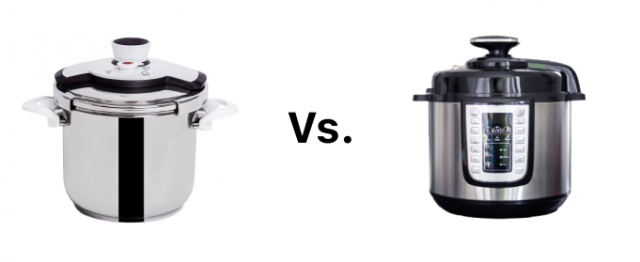 Electric pressure cookers, such as the popular Instant Pot, are also called multicookers because they have a pressure-cooking setting, slow-cook setting, yogurt setting and more. Instead of putting an electric pressure cooker on the stove, consumers plug them into the wall.
These cookers are more advanced and come with sensors and multiple valves that are meant to keep the pressure from building up too high. They take longer to cook food and don't reach the same temperatures as stovetop models, but you can set a timer and the machine will stop cooking and slowly depressurize on its own.
Instant Pot is one of the most well-known electric multicooker brands, but others include: Crock-Pot, Power Cooker XL, Breville, Ninja Foodi and more.
Can Pressure Cookers Explode?
In general, pressure cookers are a safe and convenient way to cook food more quickly. But on rare occasions, the lids can explode off pressure cookers with defective components or failed safety mechanisms. When this happens, hot food and liquid can eject from the cooker and burn or injure anyone nearby.
Multicooker manufacturers have recalled their products after component defects put customers at risk of being burnt from exploding pressure cookers. Other recalls were for fire hazard and electric shock risks.
Notable pressure cooker recalls include:
Crock-Pot. More than 914,000 Crock-Pots were recalled in November 2020 because the cooker could pressurize when the lid was not fully locked. The company received 99 reports of burn injuries ranging from first to third degree burns.
Breville. More than 35,000 Breville Slow Fast Cookers were recalled after a defective sealing gasket could allow an unexpected release of built up pressure, putting people nearby at risk of burns.
Instant Pot. Double Insight recalled about 1,000 multicookers in 2015 because of a risk of electric shock and recalled about 104,000 multicookers in 2018 because of a fire hazard.
Pressure Cooker Safety Features
In the 1950s people reported improperly sealed stovetop pressure cookers could explode, and this led to people abandoning pressure cooking.
Now, modern pressure cookers have safety features that are supposed to prevent explosions, fires and other accidents. These may vary depending on the model and if it's a stovetop cooker or an electric cooker.
Instant Brands claims the Instant Pot has 11 safety mechanisms, including special sensors, vents and a locking lid to prevent explosions.
Safety features of modern pressure cookers include:
Back up vents or overpressure plugs that release excess pressure
Expanding rubber gaskets that prevent unlocking or removing the lid when contents are under pressure
Lid lock to prevent the lid from being opened while contents are under pressure
Pressure regulators to ensure the pressure doesn't get too high
Leaky lid detection
Temperature probes and fuses to protect against excessive temperatures
Using a Pressure Cooker Safely
Because pressure cookers aren't like traditional cooking pots and pans, they can take some getting used to. While you can't prevent accidents from a defective pressure cooker, you can take steps to minimize accidents.
Modern pressure cookers make it easier than ever to cook good meals quickly and easily at home. Following a few safety tips can help ensure you get the most out of your pressure cooker and stay safe.
Do:
Check the rubber gaskets, valves and seals to make sure they are in good working order and that there's no food blocking them before cooking.
Make sure you use enough liquid because too little liquid may cause food to burn or cause lack of pressure.
Follow the instructions for keeping your cooker clean.
Make sure you follow proper instructions for releasing pressure (natural release, quick release or cold water release).
Follow a recipe if you aren't sure of cooking times and how to release the pressure.
Wear oven mitts or gloves when handling cookers after use.
Don't:
Use too much oil in your cooker because it may damage it.
Overfill your cooker. Make sure to follow the directions for how much food or liquid is safe to put in your cooker.
Submerge your electric cooker in water.
Expose your hands, face or other body parts to hot steam when releasing steam or opening the pot's lid.
Use a cooker that has worn out gaskets or valves.
Instant Pot Explosion Lawsuits
While most pressure cookers are safe, some faulty cookers have led to serious burns and other injuries. Consumers and parents of children injured by defective pressure cookers have filed pressure cooker explosion lawsuits against the makers of popular cookers such as Instant Pot, Power Cooker XL, Crock-Pot and others.
Lawsuits claim that manufacturers made defective products and that they misled consumers about the safety of their products. Injuries in lawsuits include disfiguring second and third degree burns, emotional trauma, amputations of burnt limbs, scrapes, bleeding and brain injuries from ejected pot lids.
Please seek the advice of a qualified professional before making decisions about your health or finances.
Last Modified: October 26, 2021
Share This Page
11 Cited Research Articles
Consumernotice.org adheres to the highest ethical standards for content production and references only credible sources of information, including government reports, interviews with experts, highly regarded nonprofit organizations, peer-reviewed journals, court records and academic organizations. You can learn more about our dedication to relevance, accuracy and transparency by reading our editorial policy.