Transvaginal Mesh
Transvaginal mesh, also known as pelvic mesh, is a medical implant used to treat pelvic organ prolapse and stress urinary incontinence. High rates of transvaginal mesh complications caused the FDA to ban sales of mesh for prolapse repair. Lawsuits have been filed seeking compensation for medical expenses.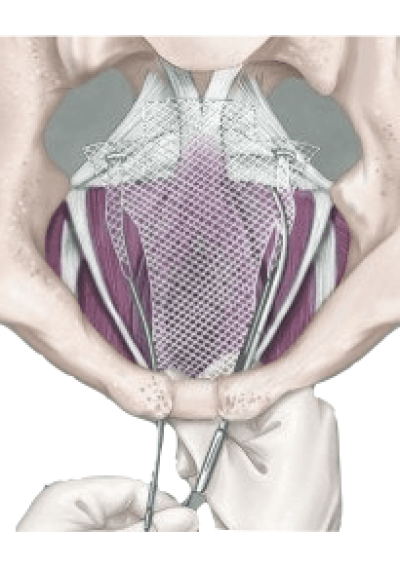 What Is Transvaginal Mesh?
Transvaginal mesh is a small, net-like implant made of synthetic or biological materials. It is surgically implanted through the vagina to support and reinforce weakened tissues that cause pelvic organ prolapse and stress urinary incontinence. Women may experience these conditions after childbirth or menopause.
Pelvic organ prolapse, or POP, occurs when the bladder, uterus or rectum protrudes into the vaginal wall, causing discomfort and pain. Stress urinary incontinence, or SUI, is the involuntary leakage of urine when a person coughs, sneezes or exercises.
What Is Transvaginal Mesh Used For?
Transvaginal mesh is designed to provide extra support to weakened pelvic tissues and prevent the organs from prolapsing or leaking. This device can reinforce a weakened vaginal wall or support the urethra or bladder neck. The term "transvaginal" refers to the surgical approach doctors use to implant the device through the vagina.
In the 1970s, surgeons started using abdominal mesh to repair pelvic organ prolapse. By the 1990s, gynecologists had adopted mesh to treat stress urinary incontinence. Near the end of the '90s, reports of serious complications with transvaginal mesh led to a recall and intervention by the U.S. Food and Drug Administration.
Types of Transvaginal Mesh
The FDA identifies several types of transvaginal mesh, from synthetic to biological. All types of transvaginal mesh implants carry a risk of erosion and other complications.
Types of transvaginal mesh include:
Nonabsorbable Synthetic: Commonly made of polypropylene or polyester, nonabsorbable synthetic mesh is a permanent implant that provides long-term support.
Absorbable Synthetic: This mesh, commonly made of materials such as polyglycolic acid or polylactic acid, is designed to dissolve over time and be replaced by natural tissue growth.
Biologic: Made of animal or human-derived tissues, biologic mesh is intended to promote natural tissue growth and eventually replace the implant.
Composite: This mesh is made of a combination of synthetic and biologic materials.
Surgeons often use nonabsorbable synthetic mesh because it works better with connective tissue to enhance repair strength. Nonabsorbable implants have a lower risk of infection when compared to absorbable implants.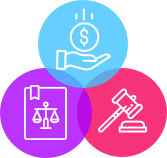 Have you had serious injuries like organ perforation or bleeding due to your transvaginal mesh implant?
Get your free case review today.
Transvaginal Mesh Manufacturers and Brands With Risks
Several manufacturers have produced transvaginal mesh products, including Johnson & Johnson, Boston Scientific and Bard. These companies and others have faced transvaginal mesh lawsuits because of complications associated with their products.
Manufacturers and brands include:
Boston Scientific
Advantage
Obtryx Slings
Pinnacle Pelvic Floor Repair Kit
Uphold Vaginal Support System
Coloplast
Aris Transobturator Sling
Minitape
Novasilk Sling
Omnisure
C.R. Bard
Align Urethral Support System
Avaulta Plus
Avaulta Solo
Pelvilace Support Systems
Uretex Urethral Support Systems
Endo/American Medical Systems
Bio Arc Slings
IntePro
InteXen
MiniArc Slings
Monarc Slings
Perigee
Johnson & Johnson/Ethicon
Gynecare Prolift Kit
Gynecare Prolift + M Kit
Gynecare Prosima Pelvic Floor Repair System
Gynecare TVT Secur
Because of the FDA's reclassification of pelvic organ prolapse mesh in 2016 as a high-risk device and the agency's requirement for additional safety studies, several companies have ceased its production.
What Are Some Complications of Transvaginal Mesh?
Transvaginal mesh may cause bleeding, pain, infection and other problems, including the following complications:
Infection: Implants can cause urinary tract infections, pelvic inflammatory disease and abscesses.
Mesh Erosion: Mesh can erode or protrude into the vaginal wall, causing pain, discomfort and infection.
Nerve and Muscle Damage: Device may cause painful nerve compression or muscle tissue damage from scar tissue or abscesses.
Organ Perforation: Mesh can puncture or perforate organs such as the bladder or rectum.
Pelvic Pain: Patients may experience general pelvic pain in addition to pain and discomfort during sexual intercourse.
Recurrence of POP or SUI: Mesh can fail to provide adequate support, leading to a recurrence of POP or SUI.
Vaginal Scarring and Shrinkage: Scar tissue accumulation may lead to vaginal shrinkage in some cases.
Treatment for mesh complications includes surgery, pain medication, antibiotics and physical therapy. Some patients consider surgical removal of the mesh implant and replacement with their own natural tissue in the affected area. Surgeons often use a minimally invasive technique to remove the specific portion of mesh that's causing symptoms and restore proper pelvic function.
History of Transvaginal Mesh
The use of transvaginal mesh has been controversial since the late 1990s, and there have been several notable actions taken by the FDA.
2019: The FDA orders companies to discontinue selling transvaginal mesh products for pelvic organ prolapse surgery.
2016: Transvaginal mesh is reclassified by the FDA as a high-risk device; manufacturers are required to submit premarket approval applications.
2011: Manufacturers are ordered by the FDA to conduct post-market research safety studies to assess the safety and effectiveness of their products.
2008: The FDA issues a public health notification alerting health care providers and patients of the potential risks associated with transvaginal mesh.
1999: Boston Scientific recalls its ProteGen Sling over reports of pelvic damage, pain and infection.
The FDA reaffirmed in October 2022 that the risks of using surgical mesh for the transvaginal treatment of pelvic organ prolapse outweigh its benefits.
Alternatives to Transvaginal Mesh
Several alternatives to transvaginal mesh exist, including physical therapy, pelvic floor exercises, pessaries and traditional surgical repair. These alternatives help strengthen the pelvic floor muscles, alleviate symptoms and provide support to weakened tissues.
Pelvic floor physical therapy, which may include Kegel exercises, can enhance the strength of pelvic muscles and ameliorate mild symptoms of prolapse or stress urinary incontinence.
A pessary is a plastic or silicone device that is inserted into the vagina to provide support to the bladder and organs. Doctors teach women how to properly insert these devices, which are usually made of inert materials such as plastic or silicone.
Traditional surgical repair uses a patient's own tissue, but the long-term failure rate ranges from approximately 30% to 50%. Potential surgical candidates should discuss the risks and benefits of different surgical options with an expert surgeon.
Please seek the advice of a qualified professional before making decisions about your health or finances.
Last Modified: July 17, 2023
Share This Page
8 Cited Research Articles
Consumernotice.org adheres to the highest ethical standards for content production and references only credible sources of information, including government reports, interviews with experts, highly regarded nonprofit organizations, peer-reviewed journals, court records and academic organizations. You can learn more about our dedication to relevance, accuracy and transparency by reading our editorial policy.