Hernia Mesh
Hernia mesh is a net-like implant often made from polypropylene plastic used to treat hernias by preventing organs, tissue or fat from bulging through weak muscle walls. Potential complications include chronic pain, infection, hernia mesh failure and hernia recurrence that may require more surgery.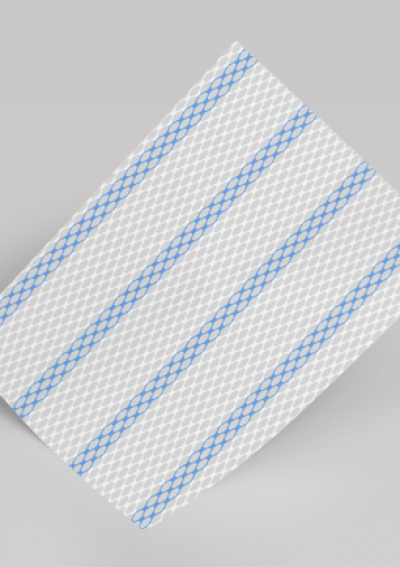 What Is Hernia Mesh Used For?
A hernia occurs when fatty tissue or an organ protrudes through a weak spot in connective tissue or muscle. Most hernias happen in the abdominal and pelvic areas. Surgeons use hernia mesh to repair weak areas in muscle walls to keep organs and tissue from sticking out.
Patient Resource
The FDA website warns that hernia mesh is not recommended for certain hernia repairs. It advises patients to discuss their particular case and other treatment options with their doctor before surgery.
Surgeons perform over a million hernia surgeries in the United States every year, and about 800,000 of these are for groin hernias, or inguinal hernias, according to the U.S. Food and Drug Administration. By the year 2000, doctors repaired about 90% of inguinal hernias with mesh.
Hernia mesh is the gold standard of hernia repair because it's thought to have a lower recurrence rate, but studies have shown some brands of hernia mesh may have higher failure and complication rates.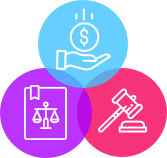 Experiencing pain, bowel obstruction or other complications after hernia mesh surgery?
Get your free case review today.
Types of Hernia Mesh
Hernia meshes come in several types classified by the materials they are made of and how they function in the body. These include: Non-absorbable and synthetic, coated or composite, combined and biological materials.
The most common type of mesh is a non-absorbable, synthetic mesh made from a plastic called polypropylene. Some synthetic meshes are coated with a barrier such as collagen or omega-3 fatty acids that are supposed to reduce the body's inflammatory response to the mesh.
Types of hernia mesh include:
Non-absorbable, synthetic mesh:

This type of mesh remains in the body indefinitely. It can be made from synthetic materials such as polypropylene, polyester and expanded polytetrafluoroethylene (ePTFE).

Coated or composite mesh:

These types of mesh come with absorbable or non-absorbable coatings or barriers such as collagen, omega-3 fatty acids, beta glucan and cellulose. These coatings are supposed to help minimize the inflammatory response when mesh touches tissue in the body.

Combined:

These types of mesh are made from two different materials, for example polypropylene and a biologic material or polyester and PTFE. By combining materials, mesh may provide benefits such as greater growth of tissue or preventing scar tissue or adhesion.

Biologic mesh:

This type of mesh is manufactured from animal or human tissue. Typically, it's made from the disinfected intestine or skin of pigs and cows. Biologic mesh is absorbable, meaning it breaks down over time and is absorbed into the body.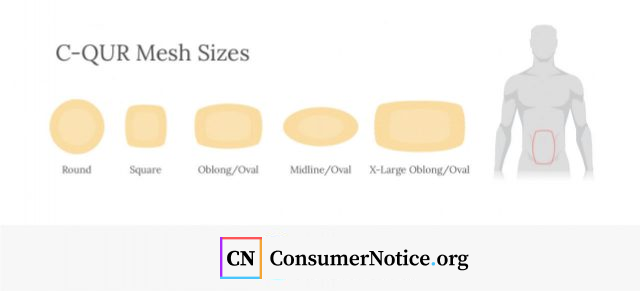 Manufacturers and Brands
Manufacturers have marketed hundreds of hernia mesh models in the United States since the first hernia mesh was used in the 1950s.
More than a dozen major hernia mesh makers market products in the United States. Each produces different sizes of its various brands.
Popular Hernia Mesh Brands and Manufacturers
| Manufacturer | Products Lines and Brands |
| --- | --- |
| Atrium | C-QUR, Vitamesh, Proloop, Prolite, Prolite Ultra |
| Autosuture | Surgipro |
| B. Braun | Sefil, Premilene |
| C.R. Bard/Bard Davol | 3DMax, AlloMaxBard Soft Mesh, Bard Mesh Sheets, CollaMend, Composix, Dulex, Kugel, MK Patch, OnFlex, PerFix Plug, Phasix Mesh, Phasix, Sepramesh IP Composite, Ventralex, Ventralight, Ventrio, Visilex, XenMatrix Surgical Graft |
| Cook Medical | Surgisis |
| Covidien/Medtronic | Parietene, Parietex, Permacol, ProGrip, Symbotex, Versatex, Prolene Light, Optilene, Permacol |
| Ethicon/Johnson & Johnson | FlexHD Structural, Mersilene, Physiomesh, Proceed, Proline, Ultrapure, Ultrapure Advanced, Vicryl, XCM Biologic, Vypro, Vypro II |
| FEG Textiltechnik | Dynamesh |
| Genzyme | Sepramesh IP Composite |
| GfE | Ti-Mesh |
| Gore Medical | Bio-A, Dual mesh, Micromesh, Gore-Tex Soft Tissue Patch, Sinecure |
| LifeCell | Strattice |
| Meadox | Trelex |
| Syneture | Dexon |
Recalls and Market Withdrawals
Companies voluntarily recalled or withdrew products from the market because of packaging errors, higher than normal failure rates or the risk of serious complications such as adhesions, pain and hernia recurrence.
Manufacturers of recalled mesh include Atrium Medical, Bard Davol, Ethicon/Johnson & Johnson and Covidien/Medtronic.
Atrium Medical - Recall
Products
C-QUR TacShield, C-QUR Edge Mesh, C-QUR V-Patch Mesh, C-QUR Mesh (all sizes)
Date/Units
July 19, 2013 (145,251 units)
Reason
Packaging issues
Ethicon – Market Withdrawal
Products
Physiomesh Flexible Composite Mesh
Date/Units
May 25, 2016 (all units in circulation)
Reason
Two European hernia registries reported higher than average revision surgery rates
Ethicon - Recall
Products
Proceed
Date/Units
Feb. 19, 2014 (223 units from specific lots)
Reason
Packaging defect possibly damaged mesh, allowed potential for adhesions in patients
Covidien/Medtronic - Recall
Products
Parietex Composite Parastomal Mesh
Date/Units
Oct. 5, 2018 (7,333 units from specific lots)
Reason
Mesh failure several years following parastomal hernia repair using the modified Sugarbaker repair technique leading to recurrence, pain and bulging
Pros and Cons of Mesh Repair
While hernia mesh is the gold standard of care for repairing hernias, no hernia mesh is without potential complications. The ideal hernia mesh resists infection, doesn't cause an inflammatory response, maintains long-term strength, is flexible and quickly incorporates into the body's native tissue. Unfortunately, the perfect type of mesh hasn't been invented yet.
The experience of the surgeon performing the surgery and the surgical technique may also influence the complication rate. If you are undergoing hernia repair with mesh, speak to your doctor about the risks and benefits of different mesh types and surgical techniques.
…It is obvious that the ideal mesh has not been developed. It is well known that meshes still suffer from contraction and/or infection after implantation.
Benefits of Hernia Mesh
Lower rate of hernia recurrence
Mesh can repair larger weak areas
Decreased operative and recovery time
Drawbacks of Hernia Mesh
Mesh can migrate, shrink or cause other complications
Mesh may get infected, requiring removal
Mesh failure requires one or more revision surgery
Sometimes, the risks of hernia mesh may outweigh the benefits.
For example, one 2016 study in JAMA found patients who had incisional hernia repair with mesh had a lower rate of hernia recurrence after five years compared to patients who didn't use mesh. But study authors said "benefits attributable to mesh were offset in part by mesh-related complications" such as "bowel obstruction, bowel perforation, bleeding and late abscess."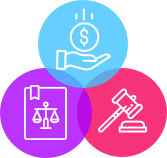 Suffering serious complications from hernia mesh surgery?
Find out if you qualify for compensation.
Hernia Mesh Complications
In general, most people do well with hernia mesh surgery. According to the FDA, most complications have been linked to recalled meshes.
"Rates of mesh-related complications vary by hernia type. A majority of patients report excellent long-term quality of life, although a relatively large percentage of patients experience severe or disabling symptoms at long-term follow-up," according to authors of a 2021 study of over 6,000 patients published in the Journal of the American College of Surgery.
The most common hernia mesh complications reported to the FDA are pain, infection, recurrence, adhesion and bowel obstruction. Other possible problems include the mesh shrinking or the implant moving around inside the body. Two of the most serious complications reported to the FDA are bowel perforation and obstruction.
Patients who had had hernia mesh operations told the programme about being in constant pain, unable to sleep, and finding it difficult to walk or even pick up a sock. Some patients said that they felt suicidal.
Pain
Pain can occur in and around the hernia surgical site because of mesh erosion, inflammatory reactions to mesh, nerve entrapment or the mesh moving around or puncturing organs. If pain doesn't go away after three to six months, it's considered chronic pain and may last for years.
Infection
All surgeries carry a risk of infection, but hernia mesh surgery carries an extra risk because the implant itself can become infected. Hernia mesh infections happen when bacteria stick to or colonize the mesh implant. Because bacteria forms a protective biofilm around it, mesh infection is difficult to treat with antibiotics.
Recent studies have shown infection rates ranging from 0.7 to 2 % in laparoscopic ventral hernia repair and as high as 9–18 % in open inguinal and incisional hernia repair.
Bowel Perforation
When the mesh sticks to intestines or migrates, it can block the bowel. People with obstructed bowels can't pass gas or stool. Obstructions may also stop blood flow to the intestines.
Like bowel perforation, FDA says bowel obstruction mostly occurred with recalled hernia mesh.
Hernia Mesh Failure
When hernia mesh fails, it needs to be replaced. This may occur because of the design of the mesh or a defect in the product. It can occur weeks to years after the original surgery.
Signs of hernia mesh failure include:
Pain
Bowel Obstruction
Bulging
Hernia Recurrence
Infection
Sexual Problems
Lawsuits Filed Over Complications
Thousands of hernia mesh lawsuits have accused manufacturers of producing devices that caused serious complications. The lawsuits currently target three major mesh makers in three separate multidistrict litigations, or MDLs. These are large court actions that combine similar lawsuits in a single federal court.
Active Hernia Mesh MDLs
Atrium Medical
Brands Named
C-QUR
MDL Location
New Hampshire District
Pending Lawsuits
2,901
Expected Trial Dates
To be determined, likely late 2021 to 2022
Ethicon
Brands Named
Physiomesh Flexible Composite Hernia Mesh
MDL Location
Georgia, Northern District
Pending Lawsuits
3,596
Expected Trial Dates
To be determined, likely late 2021 to 2022
Bard Davol
Brands Named
All polypropylene mesh brands
MDL Location
Ohio, Southern District
Pending Lawsuits
13,767
Expected Trial Dates
August 2021
Source: Judicial Panel on Multidistrict Litigation
In 2011, Bard Davol essentially ended one of the largest hernia mesh MDLs when it agreed to pay $184 million to settle 2,600 claims that involved the company's Kugel Patch.
Meanwhile, additional cases are pending in state courts. These include Physiomesh cases in New Jersey and other people suing Covidien over its Parietex mesh.
Please seek the advice of a qualified professional before making decisions about your health or finances.
Last Modified: October 27, 2022
Share This Page
30 Cited Research Articles
Consumernotice.org adheres to the highest ethical standards for content production and references only credible sources of information, including government reports, interviews with experts, highly regarded nonprofit organizations, peer-reviewed journals, court records and academic organizations. You can learn more about our dedication to relevance, accuracy and transparency by reading our editorial policy.
Attaar, M. et al. (2021, July). Mesh in Elective Hernia Repair: 10-Year Experience with over 6,000 Patients. Retrieved from https://pubmed.ncbi.nlm.nih.gov/33746110/
Baylon, K. et al. (2017, August 22). Past, Present and Future of Surgical Meshes: A Review. Retrieved from https://www.ncbi.nlm.nih.gov/pmc/articles/PMC5618132/
Bilsel, Y. and Abci, I. (2012, May 12). The Search for Ideal Hernia Repair; Mesh Materials and Types. Science Direct. Retrieved from https://www.sciencedirect.com/science/article/pii/S1743919112000921
BMJ News. (2017, September 27). Hernia Mesh Complications May Have Affected up to 170,000 Patients, Investigation finds. The BMJ. Retrieved from https://www.bmj.com/content/362/bmj.k4104.full
Branley, A. (2018, December 1). Hernia Mesh Concerns Grow Among Men as More Patients Report Surgery Complications. ABC News (Australia). Retrieved from https://www.abc.net.au/news/2018-12-02/hernia-mesh-concerns-grow-among-men-surgery-complications/10570182
Collinson, A. and Furst, J. (2018, September 2018). Hernia Mesh Complications "Affect More than 100,000." BBC Victoria Derbyshire Programme. Retrieved from https://www.bbc.com/news/health-45604199
Elango, S. et al. (2017, August 25). Mesh materials and hernia repair. Retrieved from https://www.ncbi.nlm.nih.gov/pmc/articles/PMC5571666/
Getinge Group. (n.d.). C-QUR Mesh. Retrieved from https://www.getinge.com/siteassets/products-a-z/c-qur-mesh/009967-c-qur-mesh-flyer.pdf?disclaimerAccepted=yes
HerniaSurge Group. (2018, January 12). International Guidelines for Groin Hernia Management. Hernia. Retrieved from: https://link.springer.com/article/10.1007%2Fs10029-017-1668-x
Jathias, J.M. (1995, November). Don't Expect a Consensus on Hernia Repair. OR Manager. Retrieved from https://www.ncbi.nlm.nih.gov/pubmed/10172505
Judicial Panel on Multidistrict Litigation. (2019, January 17). MDL Statistics Report. Retrieved from https://www.jpml.uscourts.gov/sites/jpml/files/Pending_MDL_Dockets_By_District-January-15-2019.pdf
Kokotovic, D., Bisgaard, T., and Helgstrand, F. (2016, October 18). Long-Term Recurrence and Complications Associated with Elective Incisional Hernia Repair. JAMA. Retrieved from https://jamanetwork.com/journals/jama/fullarticle/2565771
Kuffner, A. (2011, July 6). Settlement Disclosed in Lawsuits over Hernia Patches. Providence Journal. Retrieved from https://www.providencejournal.com/article/20110706/business/307069999
Kulacoglu, H. (2018, July 1). Comments on the New Groin Hernia Guidelines: What Has Changed? What Has Remained Unanswered? Turkish Journal of Surgery. Retrieved from https://www.ncbi.nlm.nih.gov/pmc/articles/PMC6048651/
Lockhart, K., et al. (2015). Mesh Versus Non-Mesh for Inguinal and Femoral Hernia Repair. Cochrane Database of Systematic Reviews. Retrieved from https://www.cochranelibrary.com/cdsr/doi/10.1002/14651858.CD011517/epdf/full
Lundstrom, K.J., et al. I2017, November 15). Patient-Reported Rates of Chronic Pain and Recurrence After Groin Hernia Repair. BJS (British Journal of Surgery). Retrieved from https://onlinelibrary.wiley.com/doi/full/10.1002/bjs.10652
Narkhede, R. et al. (2015, June 27). Postoperative Mesh Infection—Still a Concern in Laparoscopic Era. Retrieved from https://www.ncbi.nlm.nih.gov/pmc/articles/PMC4688277/
Nikkolo, C. and Lepner, U. (2015, November 15). Chronic Pain After Open Inguinal Hernia Repair. Postgraduate Medicine. Retrieved from https://www.tandfonline.com/doi/abs/10.1080/00325481.2016.1121090
Otis, D. (2018, July 28). "I Have Tried to End My Life": Hernia Mesh Patients Overwhelmed by Pain. CTV. Retrieved from https://www.ctvnews.ca/health/i-have-tried-to-end-my-life-hernia-mesh-patients-overwhelmed-by-pain-1.4032190
Science Daily. (2016, October 18). Study finds mixed results for use of mesh for hernia repair. Retrieved from https://www.sciencedaily.com/releases/2016/10/161018094928.htm
Sternschuss, G., Ostergard, D.R., and Patel, H. (2012, May 12). Post-Implantation Alterations of Polypropylene in the Human. Journal of Urology. Retrieved from https://www.ncbi.nlm.nih.gov/pubmed/22578730
Trabuco, E.C. and Gebhart, J.B. (Reconstructive Materials Used in Surgery: Classification and Host Response. UpToDate. Retrieved from https://www.uptodate.com/contents/reconstructive-materials-used-in-surgery-classification-and-host-response
United States Judicial Panel on Multidistrict Litigation. (2021, August 13). MDL Statistics Report - Distribution of Pending MDL Dockets by District. Retrieved from https://www.jpml.uscourts.gov/sites/jpml/files/Pending_MDL_Dockets_By_District-August-13-2021.pdf
U.S. Food and Drug Administration. (2017, December 28). Hernia Surgical Mesh Implants: Information for Patients. Retrieved from https://www.fda.gov/medical-devices/hernia-surgical-mesh-implants/hernia-surgical-mesh-implants-information-patients
U.S. Food and Drug Administration. (2018, February 4). Hernia Surgical Mesh Implants. Retrieved from https://www.fda.gov/medical-devices/implants-and-prosthetics/hernia-surgical-mesh-implants
U.S. Food and Drug Administration. (2019, January 15). Medical Device Recalls Database. Retrieved from https://www.accessdata.fda.gov/scripts/cdrh/cfdocs/cfRes/textsearch.cfm
U.S. Food and Drug Administration. (2018, October 5). Class 2 Device Recall Parietex Composite Parastomal Mesh. Retrieved from https://www.accessdata.fda.gov/scripts/cdrh/cfdocs/cfRES/res.cfm?id=168668
U.S. Food and Drug Administration. (2018, February 4). Hernia Surgical Mesh Implants. Retrieved from https://www.fda.gov/medical-devices/implants-and-prosthetics/hernia-surgical-mesh-implants
Wise, J. (2018). Hernia mesh complications may have affected up to 170 000 patients, investigation finds. Retrieved from https://www.bmj.com/content/362/bmj.k4104.full
Zargar, N. and Carr, A. (2018, June 19). The Regulatory Ancestral Network of Surgical Meshes. PLOS One. Retrieved from https://journals.plos.org/plosone/article?id=10.1371/journal.pone.0197883