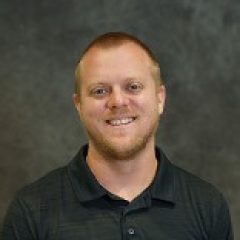 Mark C. Howell Jr., Ph.D.
Medical Scientist, Researcher & Expert Contributor
Mark C. Howell Jr., Ph.D., holds a doctorate in medical sciences and has published more than 20 peer-reviewed scientific manuscripts, with over 900 citations, in high-impact, peer-reviewed journals. He has over 10 years' experience and expertise in multiple scientific disciplines, including cell biology, oncology, virology, nanotechnology and BioMEMS.
Dr. Howell's expertise in medical research and passion for the communication of scientific literature allows him to help move novel treatments from the bench to the clinic.
In 2009, he received a bachelor's degree in biochemistry from the University of Tampa. He received his Master of Science in biotechnology from the University of South Florida in 2011 and his doctorate in medical sciences in 2019.
In addition to these degrees, Howell also earned a graduate certificate in intellectual property from the University of South Florida in 2011. He was awarded one U.S. patent and has an additional U.S. patent application pending for novel therapeutic strategies against drug-resistant cancers and Sars-CoV-2 inactivation.