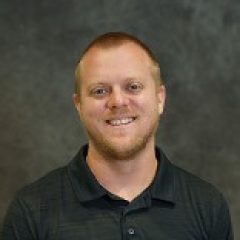 Mark C. Howell Jr., Ph.D.
Medical Scientist, Researcher & Expert Contributor
Mark C. Howell Jr., Ph.D., is currently an associate medical publications manager. Howell's team works to enhance the understanding of disease burden and long-term symptom control in patients with atopic dermatitis. He works with academics and key opinion leaders to develop optimal publications. 
As a professor and researcher at the University of South Florida, Howell led the development of manuscripts and grants on diverse medical topics such as:
BioMEMS

Biotechnology

Cell biology

Medical consumer product safety

Medical science

Nanotechnology

Oncology

Pharmacology

Virology
Howell also created and implemented lesson plans and laboratory experiments for graduate students while teaching biotechnology at the University of South Florida. Topics his students explored include nanotechnology, BioMEMS and nanodevices. His professional experiences include:
Medical researcher and author for scientific and health communications consultancies

Postdoctoral research associate for medical research at the University of South Florida

Professor of biomedical nanotechnology at the University of South Florida
He has published more than 20 peer-reviewed scientific manuscripts, with more than 1,000 citations. Journals include Scientific Reports, Cancers, Sensors, Journal of Controlled Release, Drug Delivery and Translational Research, and Journal of Applied Physics. 
Expertise
Howell has more than 15 years of experience and expertise in multiple scientific disciplines, including:
Biotechnology

Medical Consumer Product Safety

Medical Science

Pharmacology
Education
University of South Florida – Graduate Certificate, Intellectual Property 

University of South Florida – Ph.D. in Medical Sciences

University of South Florida – Master of Science, Biotechnology

University of Tampa – Bachelor's Degree in Biochemistry
Awards and Certifications
Awarded a U.S. patent with an additional patents pending for novel therapeutic strategies against drug-resistant cancers and Sars-CoV-2 inactivation.
Publications of Mark Howell
Howell, M.C. Jr. et al. (2022). EGFR TKI resistance in lung cancer cells using RNA sequencing and analytical bioinformatics tools. Journal of Biomolecular Structure and Dynamics.

Hazan, S. et al. (2022). Vitamin C improves gut Bifidobacteria in humans. Future Microbiology. 

Ambardar, S. et al. (2022). Ultrafast-UV laser integrating cavity device for inactivation of SARS-CoV-2 and other viruses. Scientific Reports.  

Wang, T. et al. 2020). The design and characterization of a gravitational microfluidic platform for drug sensitivity assay in colorectal perfused tumoroid cultures. Nanomedicine. 

Willing, A.E. et al. (2020). Potential of mesenchymal stem cells alone, or in combination, to treat traumatic brain injury. CNS Neuroscience & Therapeutics.
About Our Contributing Experts
The contributing experts at ConsumerNotice.org are respected authorities in their fields. Their professional background, education, training and certifications qualify them to contribute trustworthy information and review our content to ensure it is accurate, comprehensive and up to date.