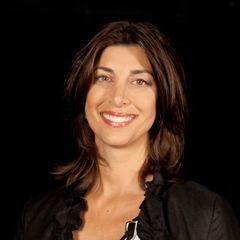 Kim Borwick
Editor
Kim Borwick has been writing and editing professionally for more than 15 years.
She began her career as a freelance editor for Sage Publication's peer-reviewed journal Homicide Studies. Since then, she has collaborated with writers on academic projects, marketing copy and book-length fiction. In addition to honing her technical skills through her work with other writers, she gained insight into the expectations and demands of a knowledge-seeking audience during her tenure as a consultant for higher-education publisher Cengage Learning.
While earning her bachelor's degree in creative writing at the University of Central Florida, Kim worked as an editor for Full Sail University, assisting faculty in the development of course manuals, syllabi and other written instructional materials. She provided developmental, line and copy editing services to ensure factual accuracy, adherence to copyright laws and comprehension of complex topics.
Her love for creative collaboration paired with her passion for using language to educate and inspire led her to the classroom where she taught revision and editing in Full Sail's Creative Writing for Entertainment BFA program.
Kim holds a Master of Arts in Mass Communication from the University of Florida.
In addition to her professional writing and editing, Kim is a member of the Florida Writers Association and the Society of Children's Book Writers and Illustrators.