Roundup Lawsuits
Thousands of people have filed lawsuits that blame Roundup for causing non-Hodgkin lymphoma, a type of cancer. People filing lawsuits claim they were exposed to large amounts of the herbicide over a long period of time. They say Roundup's maker knew or should have known of the risks but failed to properly warn consumers.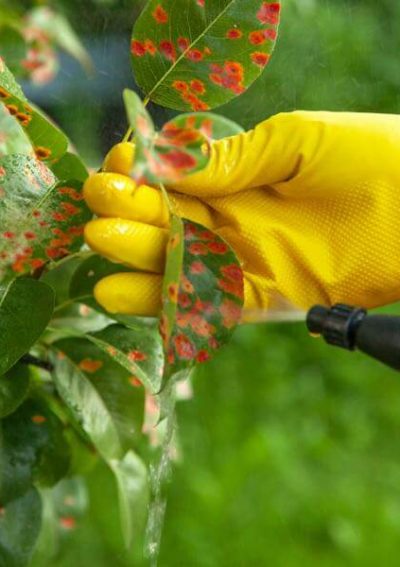 People have filed more than 9,300 Roundup lawsuits across the United States, claiming the weed killer caused health problems. The lawsuits name Monsanto, Roundup's original manufacturer. Bayer acquired Monsanto in 2018 and is also named in some of the lawsuits.
As of February 2019, about 770 of those lawsuits had been transferred from courts around the United States into a multidistrict litigation in a California federal court. The cases all claim Roundup herbicides can cause non-Hodgkin lymphoma.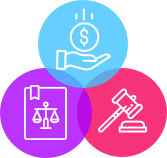 Diagnosed with cancer after using Roundup?
Get your free case review today.
Cancer Claims
A federal panel combined the first 37 federal lawsuits and moved the litigation to the United States District Court for the Northern District of California in San Francisco in October 2016.
Monsanto had opposed centralizing the federal lawsuits. Instead, the company had asked it be allowed to fight each case individually.
The Judicial Panel on Multidistrict Litigation ruled it would be too impractical to follow that approach. The panel found the lawsuits were spread around 21 different federal districts across the country and at least 10 different law firms were representing people who had filed suits.
The panel determined the cases have similar claims. Plaintiffs claim they developed non-Hodgkin lymphoma after long-term exposure to glyphosate, the active ingredient in Roundup, and Monsanto failed to warn consumers and regulators about the alleged risks of the herbicide. The lawsuits claim other ingredients in Roundup made the herbicide more dangerous than simply the active ingredient alone.
The first bellwether trial in the multidistrict litigation was set to begin on Feb. 25, 2019. The court had selected the case Hardeman v. Monsanto to go to trial first. Two other cases were also being readied for trial. The outcomes of these test trials may determine whether Bayer will seek to settle the lawsuits and may shape the size of any settlement.
Controversial Evidence
In a Jan. 3, 2019 court order, U.S. District Judge Vince Chhabria split the three bellwether trials into two phases. During the first phase, the trials will focus only on whether glyphosate caused the plaintiffs' cancer. If jurors find the herbicide caused the plaintiff's non-Hodgkin lymphoma, then the second phase will determine whether Bayer is liable.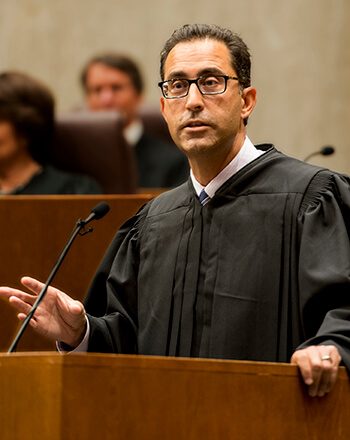 In doing this, the judge limited the evidence plaintiffs can present in the first phase of upcoming trials. Specifically, he prevented plaintiffs from being able to show evidence that suggests Monsanto attempted to influence regulatory agencies or public opinion about Roundup's safety.
But later that same month, the judge tentatively allowed plaintiffs to present some evidence that suggests Monsanto tried to ghostwrite studies and influence regulators ahead of tests the Environmental Protection Agency had planned for glyphosate.
Influencing Research
Court documents suggest Monsanto executives may have played a role in ghostwriting favorable studies about Roundup. The EPA relied on some of these studies as it investigated whether the weed killer or its ingredients might cause cancer.
Bloomberg Businessweek reported in 2017 that Monsanto had worked through an outside consulting firm to publish a review in a scientific journal. The review was presented as independent, but it had been designed to undercut the fact that the International Agency for Research on Cancer had branded glyphosate as probably cancer-causing.
Critical Reviews in Toxicology published the review in September 2016 along with four related papers. The connection to Monsanto was later detailed in a large batch of legal documents that had been published online by a law firm involved in the litigation.
Bloomberg also reported the company may have worked with an EPA official to push back findings that associated the herbicide with a cancer risk.
"You cannot say that Roundup is not a carcinogen ... we have not done the necessary testing on the formulation to make that statement."
Meanwhile, The New York Times reported Monsanto internal emails show debate within the company about the safety of the herbicide.
In one company email from 2002, Monsanto's lead executive on shaping product safety strategy discussed health effects of Roundup and its ingredients.
"What I've been hearing from you is that this continues to be the case with these studies — Glyphosate is OK but the formulated product (and thus the surfactant) does the damage," William Heydens wrote.
A surfactant is a substance added to a liquid to reduce its surface tension. This allows glyphosate, in this case, to stick to weeds rather than roll off onto the ground.
In another email, Monsanto scientist Donna Farmer warned the company should be careful in how it talks about cancer risks from Roundup herbicides.
"You cannot say that Roundup is not a carcinogen … we have not done the necessary testing on the formulation to make that statement," she wrote in an internal email in 2003. "The testing on the formulations are not anywhere near the level of the active ingredient."
$289 Million Jury Verdict
In August 2018, a California jury awarded $289 million to a school groundskeeper who claimed Roundup caused his cancer. DeWayne Lee Johnson claimed he developed non-Hodgkin lymphoma after years of applying the weed killer. An appeals court later reduced Johnson's award to $78 million after Bayer had appealed the decision.
Johnson's lawsuit was not part of the federal multidistrict litigation. His lawyers had filed the suit in state court in California. It was the first jury award in a lawsuit claiming Roundup caused a person's cancer.
"The internal correspondence noted by Johnson could support a jury finding that Monsanto has long been aware of the risk that its glyphosate-based herbicides are carcinogenic."
Doctors testified Johnson, who was 46 years old at the time, was not expected to live past 2020. Johnson had sprayed Roundup on school grounds about 30 times a year. He spent his career mixing and applying hundreds of gallons of the herbicide.
Monsanto's alleged role in ghostwriting studies to influence regulators and scientists was believed to play a key role in the jury's decision.
"The internal correspondence noted by Johnson could support a jury finding that Monsanto has long been aware of the risk that its glyphosate-based herbicides are carcinogenic." Judge Curtis Karnow wrote in a May 2018 order that allowed Johnson to present evidence of corporate misconduct at trial.
Reacting to the verdict, Judge Suzanne Ramos Bolanos said Monsanto had acted with "malice, oppression or fraud." She said Monsanto should be punished for its conduct.
Monsanto insisted it did nothing wrong and said "800 rigorous registration studies" had shown its herbicide was safe.
Judge Bolanos reduced the jury award because of a limit on punitive damages, or money awarded to punish a defendant. Johnson could have asked for a new trial, but he agreed to accept the lesser amount of $78 million instead.
Bayer is appealing the decision with the California Court of Appeal.
Please seek the advice of a qualified professional before making decisions about your health or finances.
Last Modified: September 21, 2021
Share This Lawsuit page
19 Cited Research Articles
Consumernotice.org adheres to the highest ethical standards for content production and references only credible sources of information, including government reports, interviews with experts, highly regarded nonprofit organizations, peer-reviewed journals, court records and academic organizations. You can learn more about our dedication to relevance, accuracy and transparency by reading our editorial policy.