Hernia Mesh Settlements
Legal experts estimate that hernia mesh settlements average from $65,000 to $80,000, but some settlements may be as high as $1 million. Determining the precise settlement amount for each plaintiff is challenging since hernia mesh lawsuit settlements can vary depending on multiple factors.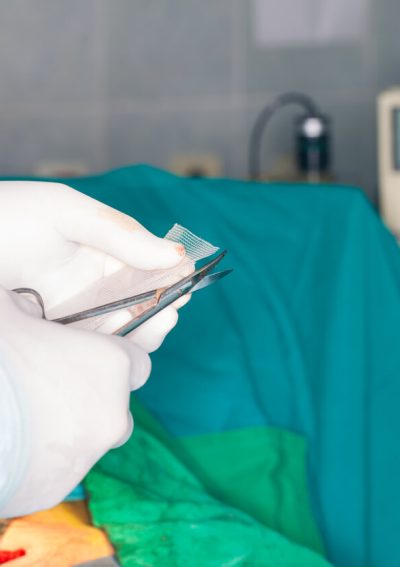 Hernia Mesh Settlement Updates
Plaintiffs have filed more than 20,000 hernia mesh lawsuits. Hernia mesh trials have centered on design defects, negligence and improper product labeling claims. In a typical case, the plaintiff argues that the mesh material is unsuitable for permanent implantation. As a result, the patient has experienced complications or injury. Depending on the facts of your case, your lawsuit may join an existing multidistrict lawsuit.
Some cases have reached verdicts, while others have reached settlements. A settlement is a voluntary agreement between the parties in a legal dispute, whereas a verdict is a decision that a judge or jury renders after a trial. So far, there have been a few confidential settlements.
The latest updates on hernia mesh cases include the following:
June 2023: Pending cases include: 19,707 Davol, Inc./C.R. Bard; 565 Ethicon; 507 Covidien; and 3,382 Atrium cases.
April 2023: The MDL involving Ethicon is ongoing, though certain cases have been dismissed despite a confidential settlement reached in September 2021.
March 2023: The date for the third hernia mesh bellwether trial, Stinson v. C.R. Bard, et al., has been rescheduled to commence on October 16, 2023.
February 2023: The C.R. Bard MDL continued to see an increase in pending claims, with the number now standing at 18,813.
April 2022: In the second bellwether trial Antonio Milanesi was awarded a verdict of $255,000 against C.R. Bard.
December 2021: In the Atrium MDL, the judge granted a Motion to Establish a Qualified Settlement Fund. The details of the settlement are undisclosed, but Atrium reportedly allocated $66 million.
September 2021: Ethicon reached a global settlement agreement, the terms of which are confidential.
Legal experts state that the $4.8 million verdict against Becton Dickinson, a C.R. Bard subsidiary, in August 2022 may result in global settlements for other plaintiffs. Plaintiffs have filed lawsuits against three main manufacturers in federal court: Bard Davol (a subsidiary of C.R. Bard), Atrium (a subsidiary of Getinge Group) and Ethicon (a subsidiary of Johnson & Johnson). State lawsuits are pending against Covidien, Medtronic and W.L. Gore & Associates.
"Ethicon Physiomesh cases are settled, but it wasn't a global settlement. There have been millions of dollars in confidential settlements in the Bard litigation, but it's still going. Covidien is still going. Lawyers are still signing these cases," according to Trent Miracle of the award-winning national firm Simmons Hanly Conroy.
What Is the Average Payout on a Hernia Mesh Lawsuit?
Determining the average compensation for a hernia mesh lawsuit settlement can be challenging. Many settlement amounts are not publicly available. In 2011, C.R. Bard agreed to pay $184 million to settle 2,600 state and federal suits over its hernia mesh patches.
Legal experts specializing in hernia mesh lawsuits suggest that settlement amounts typically range between $65,000 and $80,000. However, these awards can reach as high as $1 million in certain instances. These figures are approximate, and individual settlements may vary.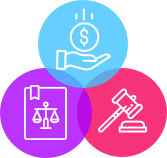 Experiencing pain, bowel obstruction or other complications after hernia mesh surgery?
Get your free case review today.
How Long Does a Hernia Mesh Settlement Take?
The amount of time it will take to resolve a personal injury claim will vary from case to case. Complex cases can last up to five years and up to 10 years if there is an appeal. Factors that impact the length of a case include case complexity, the discovery process, scheduling issues, various trial motions and the appeals process.
Disputes over liability or the specific amount of compensation can affect the settlement process. In multidistrict litigation, the fact that there are complex legal issues, multiple jurisdictions, and differing interests can add time to the process.
Who Is Eligible for a Hernia Mesh Settlement?
An experienced hernia mesh lawyer can help you determine your eligibility to file a lawsuit. To be eligible for a hernia mesh settlement, you must have:
Received mesh injuries from one of the named mesh brands in the lawsuits
Received hernia mesh surgery and experienced complications, including infection, mesh failure, adherence, perforation, migration, bowel obstruction or seroma that led to revision surgery
Filed a lawsuit within the statute of limitations, which depends on your state
A hernia mesh lawyer can help you obtain the necessary information to file a lawsuit and prove you are eligible for a settlement. Your lawyer will ask for documentation relating to your surgery and whether you kept the mesh because it can serve as evidence in your case.
Factors Affecting Settlement Amounts in Hernia Mesh Cases
Each case is different, so estimating hernia mesh settlement amounts is difficult. However, lawyers, courts and hernia mesh manufacturers consider several factors to determine settlement amounts.
Settlement factors include:
Severity of the injuries, including complications such as chronic pain, infections or the need for additional surgeries
Medical expenses, including surgeries, hospital, medications and rehabilitation
Economic impact, including lost wages, medical bills and reduced earning capacity
Effect of the injuries on the plaintiff's quality of life and the level of their pain and suffering
The strength of the plaintiff's case and the evidence demonstrating the defendant's liability or negligence can also influence the settlement amount. Bellwether trial verdict amounts can also play a role in determining future settlement offers.
Hernia Mesh Settlement Process
The first step in settling a hernia mesh case involves retaining expert legal representation, such as an experienced hernia mesh attorney. An experienced hernia mesh lawyer can help you navigate the settlement process and provide guidance on your eligibility for a settlement payment.
The key stages of the settlement process involve:
Filing the appropriate claim
Engaging in the discovery process
Presenting pre-trial motions
Coming to a settlement, assuming the case does not go to trial
While many cases resolve before reaching trial, some end up in court. The resolution of complex product liability cases can take three to seven years, depending on the willingness of the manufacturer to negotiate a mutually acceptable solution. An example is the case involving the Bard Kugel Patch hernia mesh. Bard recalled the hernia mesh in 2005 and settled the case in 2010.
Please seek the advice of a qualified professional before making decisions about your health or finances.
Last Modified: June 28, 2023
Share This Lawsuit page
6 Cited Research Articles
Consumernotice.org adheres to the highest ethical standards for content production and references only credible sources of information, including government reports, interviews with experts, highly regarded nonprofit organizations, peer-reviewed journals, court records and academic organizations. You can learn more about our dedication to relevance, accuracy and transparency by reading our editorial policy.