Elmiron Lawsuits
Elmiron lawsuits claim the interstitial cystitis (IC) drug can cause vision problems including macular degeneration and maculopathy. Lawsuits say Janssen Pharmaceuticals, the drug's maker, failed to warn the public. People who took Elmiron and suffered eye damage may be able to file a lawsuit and receive compensation.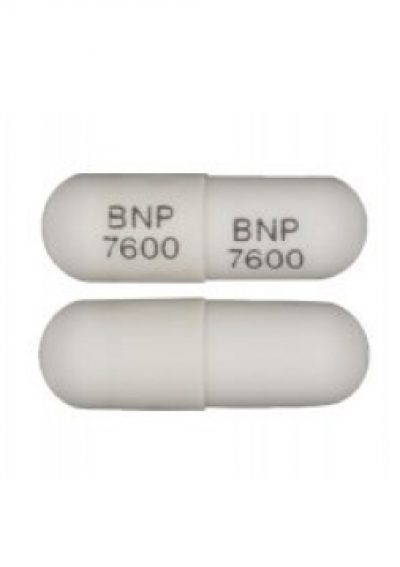 Janssen Pharmaceuticals knew or should have known that Elmiron, also known as pentosan polysulfate sodium (PPS), could cause pigmentary maculopathy and other vision problems when used long term, according to lawsuits.
Elmiron is intended for long-term use. In fact, the drug's label mentions that patients may have to take the drug for at least six months before they see benefits. Elmiron is the only oral drug approved for IC, and many patients take it for years, according to lawsuits.
About 273 cases are pending in New Jersey federal court before U.S. District Judge Brian R. Martinotti as of July 15, 2021.
Why People Are Suing
In 2018, Dr. William A. Pearce and other researchers published a study in Ophthalmology documenting six cases of "a novel and possibly avoidable maculopathy associated with chronic exposure to PPS."
Researchers found people who took Elmiron suffered retinal damage that caused vision problems.
[Janssen Pharmaceuticals] ignored reports from patients and health care providers throughout the United States of Elmiron's failure to perform as intended, and injuries associated with long term use which led to the severe and debilitating injuries.
Several other studies followed the 2018 study that confirmed its findings. In 2019, Janssen added a warning for pigmentary maculopathy with chronic use of Elmiron to Canadian drug labels.
Despite this scientific literature and the 2019 Canadian warning, Janssen Pharmaceuticals failed to warn Americans until June 2020 when it added a warning for "retinal pigmentary changes" to Elmiron's U.S. drug label.
Lawsuits say Janssen "ignored reports from patients and health care providers throughout the United States of Elmiron's failure to perform as intended, and injuries associated with long term use which led to the severe and debilitating injuries."
Elmiron lawsuits are in the initial stages, and there have been no settlements or trials yet. Lawyers expect people to file 1,000 or more lawsuits.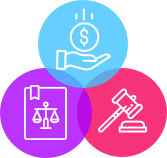 Did you develop pigmentary maculopathy or other vision problems after taking Elmiron?
Get your free case review today.
Injuries Named in Lawsuits
The injuries claimed in Elmiron lawsuits are all conditions that affect the eyes. They range from blurry vision to pigmentary maculopathy.
People who may qualify to file a lawsuit took Elmiron for at least two years and received a diagnosis of vision problems or started having vision problems on or after Jan. 1, 2010.
Symptoms start while taking the drug or within one year of taking the drug.
Vision problems in Elmiron lawsuits include:
Pigmentary maculopathy
Retinal maculopathy
Macular degeneration
Blurred vision
Distorted vision
Difficulty reading
Eye pain
Issues adjusting to darkness
Vision disturbances
Vision loss
Recall
Despite the studies and reports of vision damage, Elmiron has not been recalled. But evidence linking the drug to vision problems continues to grow.
Janssen didn't add the pigmentary retinal changes until June 2020. The drug maker hasn't indicated that it intends to look into the claims of eye damage or issue a voluntary recall.
The U.S Food and Drug Administration hasn't issued a safety communication and has not indicated that it is investigating the drug to recommend any regulatory actions as of Nov. 3, 2020.
Elmiron Alternatives
The FDA hasn't approved any drug alternatives to Elmiron for treating the symptoms of IC. But people with IC have a few other alternatives to treat pain and discomfort. These include pain relievers and physical therapy.
Alternative treatments for IC symptoms:
Living a healthier lifestyle can help. Stay away from food or drink that triggers symptoms. Ask your doctor about a diet that may help control symptoms. Be sure to drink enough water to prevent dehydration. Stop smoking, reduce stress and stay physically active.
With help, you can train your bladder to hold more which may help with urinary urgency and pain.
Keeping bowel movements regular may help IC symptoms.
Physical therapy can help control pelvic muscle spasms caused by IC.
Over the counter or prescription pain relievers such as ibuprofen, aspirin or Tylenol (acetaminophen) may control IC pain.
For severe pain that doesn't go away with conservative treatment, doctors may recommend surgeries to enlarge the bladder, remove the bladder or reroute the flow of urine.
A doctor may wash the inside of the bladder by inserting a tube into it and filling it with a liquid that contains steroids, heparin, anesthetic or short action pain relievers. This process is called bladder instillation.
Please seek the advice of a qualified professional before making decisions about your health or finances.
Last Modified: September 8, 2022
Share This Lawsuit page
7 Cited Research Articles
Consumernotice.org adheres to the highest ethical standards for content production and references only credible sources of information, including government reports, interviews with experts, highly regarded nonprofit organizations, peer-reviewed journals, court records and academic organizations. You can learn more about our dedication to relevance, accuracy and transparency by reading our editorial policy.
United States Judicial Panel on Multidistrict Litigation. (2021, July 15). MDL Statistics Report - Distribution of Pending MDL Dockets by District. Retrieved from https://www.jpml.uscourts.gov/sites/jpml/files/Pending_MDL_Dockets_By_District-June-15-2021.pdf
Scheibe v. Janssen Pharmaceuticals, Inc. (2020, September 8). Complaint. Retrieved from https://aboutlawsuits-wpengine.netdna-ssl.com/wp-content/uploads/2020-9-8-elmiron-schiebe-complaint.pdf
Janssen Pharmaceuticals. (2020, June). Elmiron Prescribing Information. Retrieved from https://www.janssenlabels.com/package-insert/product-monograph/prescribing-information/ELMIRON-pi.pdf
Hanif, A.M. & Jain, N. (2019, July 10). Clinical Pearls for a New Condition. Retrieved from https://www.reviewofophthalmology.com/article/clinical-pearls-for-a-new-condition
Pearce, W.A., Chen, R & Jain, N. (2018). Pigmentary Maculopathy Associated with Chronic Exposure to Pentosan Polysulfate Sodium. Retrieved from https://www.aaojournal.org/article/S0161-6420(17)33695-3/abstract
National Institute of Diabetes and Digestive and Kidney Diseases. (2017). Treatment for Interstitial Cystitis. Retrieved from https://www.niddk.nih.gov/health-information/urologic-diseases/interstitial-cystitis-painful-bladder-syndrome/treatment