Elmiron Lawsuits
Elmiron, a medication prescribed for interstitial cystitis manufactured by Janssen Scientific Affairs, has been subject to lawsuits claiming its use led to severe eye conditions like pigmentary or retinal maculopathy, with potentially serious consequences for vision. Settlements are likely underway.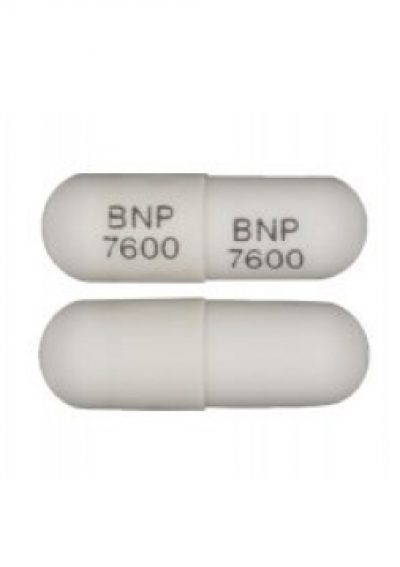 Latest Updates on Elmiron Lawsuits
As of July 2023, there have been no Elmiron lawsuit trials or settlements. Originally, the first bellwether in New Jersey was scheduled to take place in March 2023 but has been postponed.
Lawyers speculate the trial is delayed because this litigation could settle in 2023.
Latest updates in Elmiron lawsuits:
July 2023: There are 1,926 cases pending in the MDL out of 1,960 cases originally filed.
June 2023: There were 1,923 pending cases. There have so far been a total of 1,955 Elmiron lawsuits in the MDL. Some lawyers estimate potential settlements may total more than $800 million.
May 2023: There are now 1,891 cases in the federal MDL and dozens more in state courts. Lawyers are still speculating about a potential global Elmiron settlement.
April 2023: The courts added 10 new Elmiron lawsuits to the MDL, bringing the total to 1,889.
March 2023: Though the first bellwether was scheduled to start this month, it has been postponed. About 1,879 cases are now pending in the federal MDL. Lawyers think these cases could settle soon.
February 2023: An example of a recent Elmiron lawsuit transferred into the MDL is Padelford v. Janssen Pharmaceuticals Inc., alleging failure to warn about the risk of eye injury.
January 2023: Maria Windham v. Janssen Pharmaceuticals, Inc., et al (20-cv-14670), the first bellwether test trial, was rescheduled to March 2023.
Plaintiffs started filing lawsuits soon after the first studies tying Elmiron to a unique kind of pigmentary maculopathy surfaced in 2018.
Janssen updated the label to include a warning for "changes in the retina of the eye (pigmentary maculopathy)" in 2020. But lawsuits claim patients developed eye problems after using the drug for years without adequate warnings.
Some cases could already have been settled confidentially.
Why Are People Filing Janssen Pharmaceuticals Lawsuits?
Plaintiffs suing Janssen Pharmaceuticals allege the company failed to warn the public that Elmiron could cause pigmentary maculopathy and other vision problems when used long-term. Cases also contend that Janssen Pharmaceuticals knew or should have known about the potential for risk.
The Elmiron label states patients may have to take the drug for at least six months before seeing benefits. Elmiron is the only oral drug approved for interstitial cystitis and many patients take it for years.
[Janssen Pharmaceuticals] ignored reports from patients and health care providers throughout the United States of Elmiron's failure to perform as intended, and injuries associated with long-term use which led to the severe and debilitating injuries.
Despite a growing body of studies and reports of vision damage, there hasn't been an Elmiron recall. The U.S. Food and Drug Administration issued a warning. In response, Janssen added a risk of pigmentary maculopathy changes to the retina to the drug's warnings in 2020, but the company has not indicated it will issue a voluntary recall.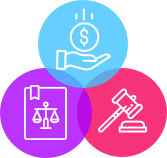 Did you develop pigmentary maculopathy or other vision problems after taking Elmiron?
Get your free case review today.
Injuries Named in Elmiron Lawsuits
The injuries plaintiffs claim in Elmiron lawsuits range from blurry vision to pigmentary maculopathy and other serious vision problems. Symptoms typically start within one year of taking Elmiron.
Vision problems in Elmiron lawsuits include:
Blurred vision
Difficulty reading
Distorted vision
Eye pain
Impaired dark adaptation
Pigmentary maculopathy
Retinal maculopathy
Vision disturbances
People who may qualify to file an Elmiron lawsuit took the drug for at least two years. They've received a diagnosis of vision problems or began having vision problems on or after January 1, 2010.
Elmiron Lawsuit Settlement Amounts
The main determination for Elmiron lawsuit settlement amounts will be the extent of injuries the plaintiff experienced after taking the drug. In this case, it's how much vision loss they sustained.
Some legal experts predict settlement amounts could range from $25,000 to $1,000,000. As the multidistrict litigation is resolved, lawyers familiar with the case predict plaintiffs will likely reach settlements in 2023.
Do I Qualify to File an Elmiron Lawsuit?
If you developed pigmentary maculopathy, retinal maculopathy or other serious vision problems after using Elmiron, you might be eligible for compensation for your injuries and pain and suffering and to recover the costs of medical treatment and lost wages.
An essential step towards getting justice is contacting an experienced attorney. Your attorney can assist with determining whether you have a claim and start the process of filing a lawsuit.
Please seek the advice of a qualified professional before making decisions about your health or finances.
Last Modified: July 26, 2023
Share This Lawsuit page
4 Cited Research Articles
Consumernotice.org adheres to the highest ethical standards for content production and references only credible sources of information, including government reports, interviews with experts, highly regarded nonprofit organizations, peer-reviewed journals, court records and academic organizations. You can learn more about our dedication to relevance, accuracy and transparency by reading our editorial policy.