Car Accident Lawsuits
Car accident lawsuits are a way for you to recover money if you are involved in crash that's someone else's fault. Lawsuits seeking compensation for car crash injuries are civil lawsuits, sometimes called personal injury or tort cases.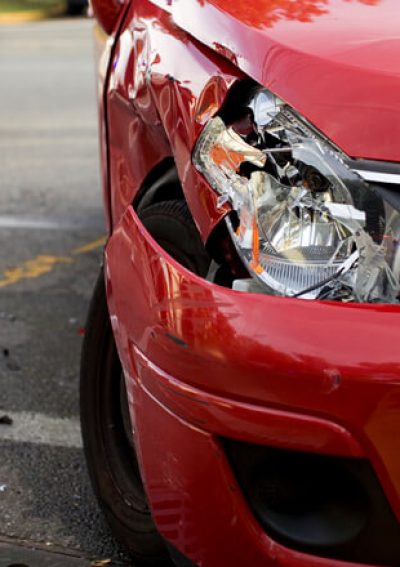 Human error is responsible for 94 percent of car crashes, according to the National Highway Traffic Safety Administration. If another driver's negligence led to a car crash that injured you, his or her insurance company should pay for your damages. That includes medical bills, lost income from being unable to work and any emotional distress the accident caused.
But insurers will sometimes offer a payment lower than you expected or need to cover the short-term and long-term losses. Or disagreements over who was at fault or the amount of the settlement may cause delays.
If this happens, you may want to consider filing a lawsuit.
THE HIGH COSTS OF CAR ACCIDENTS
Car crash Injuries, deaths and property damage cost Americans nearly $413 billion in 2018.
Car accident lawsuits are one of the most frequently filed cases in the United States. They accounted for nearly 60 percent of the 16,400 tort trials disposed in state courts in 2005, according to the United States Justice Department's Civil Justice Survey of State Courts. Torts are lawsuits over physical, financial or other personal damage that someone suffers.
As many as 64 percent of people who filed auto accident lawsuits won their cases, according to the survey.
How to File a Lawsuit Over Your Car Accident
It's best to talk to a lawyer who specializes in car accidents before deciding to file a lawsuit. He or she can tell you how strong a case you have and how much your case may be worth. Such lawyers can also advise you on the pros and cons of filing suit or seeking a settlement based on the unique details of your case.
But it helps if you're prepared for your first meeting with an attorney ahead of time. A lawyer will need to see the details of your accident and the costs related to it before being able to accurately advise you.
If you have been in a serious crash, the costs may continue for years or even the rest of your life. It's important to take into account short-term and long-term losses.
Three Steps to Deciding Whether to File a Car Accident Lawsuit
GATHER EVIDENCE — Pull together everything you can about the accident. This includes photographs you took at the scene, police reports, medical records, and medical and auto repair bills. Also include pay stubs to show how much money you lost from missing work.
TALK TO A LAWYER — Even if you haven't decided to file a lawsuit, a lawyer can help guide you through the process of a major insurance claim. An experienced car accident attorney can also help you recover the maximum amount you're due.
DECIDE WHETHER TO SUE OR SETTLE — Attorneys who specialize in car accidents can use their expertise to help you decide on the best direction for your case. An experienced lawyer may advise you that a lawsuit is the best way to recover your losses. Or he or she may suggest it's more effective to seek a settlement with the insurance company than it is to go to court.
When You Should File a Car Accident Lawsuit
Car accident lawsuits are considered personal injury cases. States may limit the time you have to file a lawsuit. It can be as little as one year after the accident.
You should talk to an attorney as soon after the accident as possible if you think you may want to file suit. It may take weeks or months after you talk to a lawyer to gather all the materials necessary to file, so you shouldn't wait until the last minute.
How Long Will a Lawsuit Take?
Several things can affect how long your lawsuit will last should you decide to file one. Some insurers will offer a suitable settlement almost immediately after your lawyer files suit. But if the insurer wants to fight your claims, it could be a year or more before the case even goes to trial.
If you file a lawsuit, there are several steps that both sides take before getting to trial. Each side is given a certain amount of time to complete each step.
Stages of a Car Accident Lawsuit
FILING THE COMPLAINT — A complaint is a list of your claims and justifications for your lawsuit. The other driver and his or her insurance company will be given a fixed amount of time to answer your complaint. This may be a month or more.
PRE-TRIAL MOTIONS — The other side may file several motions to give it an advantage in court or to delay the trial. You will be given time to challenge any motions. These include motions for:

Change of venue: Asking the court to move the trial to another court, county or city
Change of judge: Asking for a different judge to hear the case
Removal: Moving the case from state to federal court
Dismissal: Asking the judge to throw out your lawsuit on a technicality, such as waiting too long to file it

SETTING A COURT DATE — After working through pre-trial details, your trial may still be at least a year away.
MEDIATION — The judge may order both sides to negotiate under the guidance of an impartial mediator to reach an agreement without going to trial.
DISCOVERY — Both sides get to gather evidence and must share what they have with the other side. This includes interviewing witnesses. You may have to be interviewed under oath by lawyers for the other side.
A trial only happens after all these steps have been taken. But you may reach a worthwhile settlement with the other side at any time along the way.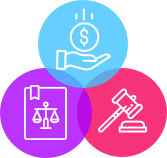 Fighting a car or truck accident lawsuit? You may be eligible for a settlement loan
Get a free, pre-settlement loan quote.
Will Your Lawsuit Go to Trial or End in a Settlement?
Most car accident cases settle without ever going to trial. Many claims settle before a lawsuit is even filed.
The average award in car accident trials was $15,000 in 2005, according to the Justice Department's Civil Justice Survey of State Courts. But that was the average out of roughly 9,800 lawsuits filed that year, so trial awards may be higher or lower.
Settlements will also vary. These will be offered if you file a claim for the accident.
Insurers usually base settlements on something called special damages. These include all financial losses you suffer in a car crash, such as medical expenses, loss of income and the cost of repairing or replacing your car. It may also take into account pain and suffering.
An insurance adjuster may use something called a multiplier to come up with an estimate for a settlement. For instance, if your financial losses from the crash come to $10,000 and the insurance company chooses a multiplier of 2, the settlement offer would be $20,000. If it chooses a multiplier of 3, the offer would be $30,000.
Multipliers vary based on the unique facts of your accident. Your age, your medical condition before the accident, whether you sought immediate medical attention after the crash and other factors will determine the amount of the multiplier.
But you should view any offer as only a starting point.
You don't have to accept the settlement an insurer offers. Talking with an attorney can help you understand all your legal options. An experienced attorney can also deal with the other driver's insurance company, gather your evidence and medical records, and negotiate a settlement for you.
Please seek the advice of a qualified professional before making decisions about your health or finances.
Last Modified: October 18, 2021
Share This Lawsuit page
8 Cited Research Articles
Consumernotice.org adheres to the highest ethical standards for content production and references only credible sources of information, including government reports, interviews with experts, highly regarded nonprofit organizations, peer-reviewed journals, court records and academic organizations. You can learn more about our dedication to relevance, accuracy and transparency by reading our editorial policy.