PFAS Lawsuit
Manufacturers such as 3M and DuPont have settled PFAS class-action lawsuits and personal injury cancer lawsuits alleging PFAS chemicals in their products contaminated the environment and put people's health at risk. PFAS are sometimes called "forever chemicals" because they don't break down.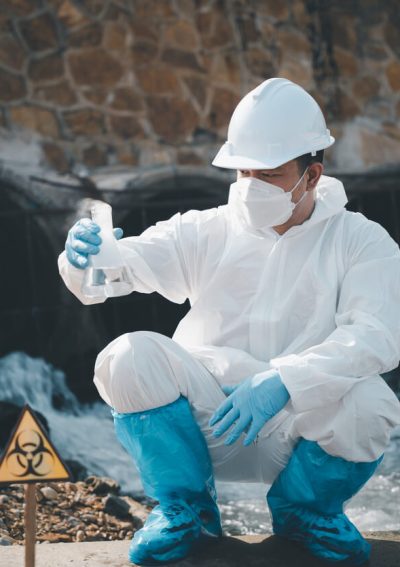 Types of PFAS Lawsuits
Hundreds of PFAS lawsuits have been filed against 3M and DuPont by municipalities and individuals. Until recently, cleanup and remediation have been the main remedies sought by plaintiffs. Now individuals are also filing personal injury lawsuits.
Since their invention in 1947, PFAS (per- and poly-fluoroalkyl substances) have been used in countless consumer products. PFAS are also known as "forever chemicals" because they don't break down in the environment or in the body. Previous lawsuits against PFAS manufacturers focused on production facilities. However, new scientific research into toxicity is leading to consumer personal injury claims relating to PFAS.
In addition, 15 different state attorneys general have filed lawsuits against companies they allege are responsible for PFAS contamination. South Carolina recently launched a multidistrict litigation, or MDL, relating to claims of environmental pollution and personal injury caused by aqueous film forming foam, a fire suppressant that contains PFAS.
Notable PFAS Lawsuits
The most significant legal battles over PFAS contamination involve large manufacturers accused of releasing toxic chemicals and failing to warn the public about the risks to people, the environment and animals.
The cases that have been settled involve the payout of hundreds of millions of dollars and, in some cases, cleanup of the affected areas. As the health risks associated with PFAS become more widely known, litigation is expected to increase.
DuPont and the Citizens of Parkersburg, West Virginia
The citizens of Parkersburg, West Virginia, filed a class-action lawsuit against DuPont in 2001, alleging the company had knowingly contaminated their drinking water for decades with perfluorooctanoic acid, also known as C8, a PFAS that can cause numerous health problems. DuPont used the chemical to manufacture Teflon until 2013.
This personal injury lawsuit, featured in the film "Dark Waters," settled for $670 million in 2017. Authorities used the money to fund medical monitoring and health studies for the residents of Parkersburg and the surrounding area. The case set a precedent when parties agreed to create an independent science panel to investigate potential associations between PFOA exposure and impacts on human health.
Minnesota vs. 3M
The Minnesota attorney general and the Minnesota Commissioners of Pollution Control and Natural Resources filed a PFAS lawsuit against multinational 3M in 2010. The suit accused the company of releasing PFAS into the environment as part of its production of Scotchgard and other products. The lawsuit alleged 3M knew the chemicals put human health and the environment at risk.
Plaintiffs alleged the release contaminated groundwater, drinking water and natural resources throughout several Minnesota communities in the Twin Cities east metropolitan region. Until the 1970s, 3M dumped chemicals in several landfills, which then leached into groundwater, making the contaminants nearly impossible to avoid.
In 2018, the parties agreed to settle the lawsuit for $850 million as a restricted grant to be administered by the attorney general and the commissioners of pollution as trustees. It was implemented with the priorities of ensuring safe and sustainable drinking water and enhancing natural resources such as wildlife, aquatic resources and outdoor recreational opportunities.
Wisconsin vs. Tyco Fire Products & Johnson Controls
The state of Wisconsin brought a PFAS lawsuit against Johnson Controls and its subsidiary, Tyco Fire Products, alleging that the companies knew the firefighting foam they manufactured was harmful to human health. The state alleged that the companies continued to make and sell aqueous film forming foam, or AFFF, without warnings or safety measures. Their actions allegedly led to PFAS-contaminated soil and water in several Wisconsin communities.
The case was the first brought by a state against firefighting foam manufacturers and marks a shift in the focus of PFAS litigation away from its manufacturers and toward lawsuits involving a consumer product containing PFAS. It is also precedent-setting as the first MDL to reach a partial settlement. The company agreed to pay $17.5 million to homeowners for property damage claims, and a small subset of plaintiffs will receive $2.5 million relating to personal injury because of cancer.
The complaint also sought to compel the companies to investigate and clean up the toxic chemicals around their facilities. Regulators stated that a treatment facility to be opened by Tyco will reduce but not eliminate the chemicals.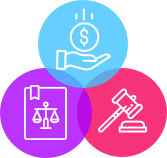 Were you diagnosed with cancer or ulcerative colitis after being exposed to PFAS?
Get your free case review today.
Notable PFAS Lawsuit Verdicts and Settlements
Verdicts and settlements represent different resolutions to litigation. A verdict is a decision or judgment by a judge or jury in a court proceeding or trial. A settlement is a voluntary and binding agreement between the two litigants without any input from the court. Parties may settle after a lawsuit has been filed or before.
The most recent PFAS settlement occurred in June 2023 when 3M agreed to pay up to $12.5 billion to settle lawsuits for PFAS contamination in U.S. water systems. The same month, DuPont, Chemours Co. and Corteva Inc. settled with drinking water providers for $1.18 billion.
Significant settlements and court awards or verdicts relating to PFAS include:
3M National Drinking Water Settlement. The company agreed to pay up to $12.5 billion to settle lawsuits from communities across the country with PFAS-contaminated water. It also pays for detection and clean up.
DuPont, Chemours Co. and Corteva Inc. The three companies offered $1.18 billion to settle PFAS claims from about 300 drinking water providers.
3M Settlement in Alabama. The company agreed to pay $98.4 million to settle lawsuits relating to the dumping of PFAS chemicals from its plant along the Tennessee River in Alabama.
Michigan Class Action vs. Wolverine Worldwide and 3M. The defendants agreed to pay $55 million to Michigan residents who owned property in the county where Wolverine dumped tannery sludge containing PFAS.
State of Minnesota vs. 3M Company. The state filed a lawsuit against 3M in 2010 seeking damages for the harm caused to the environment and residents in Hennepin County due to PFAS-contaminated groundwater. 3M settled the case for $850 million in 2018.
West Morgan-East Lawrence Water Authority vs. 3M. The company paid $35 million in a settlement relating to PFAS-contaminated groundwater and runoff in Alabama, which involved funding a new water filtration system.
There have been hundreds of lawsuits related to PFAS contamination filed by plaintiffs. Legal experts anticipate that the number of lawsuits will increase as more people become aware of the potential to take legal action against companies that use PFAS in their products.
Who Can File?
If you believe you have been exposed to PFAS, you may be entitled to compensation for your injuries or other losses. You can file a PFAS lawsuit or join a PFAS class-action lawsuit.
Consult with an attorney if you or your family members have health problems related to PFAS exposure, can demonstrate a concentration of the chemical in your blood, or have a PFAS-related condition such as cancer, low infant birth weight, diminished immunity, thyroid disease, endocrine disruption or liver damage.
Please seek the advice of a qualified professional before making decisions about your health or finances.
Last Modified: August 30, 2023
Share This Lawsuit page
16 Cited Research Articles
Consumernotice.org adheres to the highest ethical standards for content production and references only credible sources of information, including government reports, interviews with experts, highly regarded nonprofit organizations, peer-reviewed journals, court records and academic organizations. You can learn more about our dedication to relevance, accuracy and transparency by reading our editorial policy.