Dicamba Lawsuits
Dicamba lawsuits claim the weed killer drifted onto unprotected fields and caused billions of dollars in crop damage. They also claim Monsanto Company tried to use the damage blamed on its herbicides to corner the market on soybean seed, effectively forcing farmers to buy its dicamba-resistant seeds to avoid further crop damage.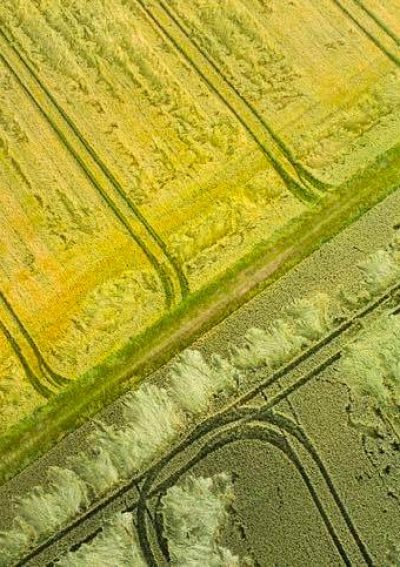 Though dicamba-based herbicides have been around since the 1960s, their use with genetically modified crops started around 2016 and has been blamed for destroying crops in at least 25 states.
Dicamba will kill many crops it comes in contact with. For that reason, it was previously used to control weeds only before and after growing season.
In 2016, Monsanto Company began selling a genetically modified soybean seed that tolerates dicamba. The company marketed the product under its Xtend seed brand. The genetic modifications allowed farmers to use the herbicide during the growing season.
The U.S. Environmental Protection Agency gave Monsanto Company, BASF Corporation, and E.I. du Pont de Nemours and Company (DuPont) approval to sell dicamba-based herbicides for use with the genetically modified crops. Shortly after the EPA approval, farmers who had planted non-modified seeds near fields that were being sprayed with dicamba reported their crops were dying.
Farmers who lost crops claimed dicamba was drifting onto their fields and orchards where crops had no protection from the pesticide. An October 2017 analysis of dicamba-related soybean damage estimated damage had extended to 3.6 million acres of soybeans.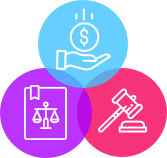 Were your crops damaged by dicamba?
Get your free case review today.
Seeking Compensation for Crop Damage from Pesticide Drift
Lawsuits seek millions of dollars in compensation for damage that farmers blame on dicamba drifting onto their fields.
In February 2018, a federal panel transferred nine lawsuits over dicamba-related crop damage to a federal court in the Eastern District of Missouri so that a single judge could oversee them as a group. By March 2019, the consolidated litigation included 37 lawsuits.
The lawsuits all have similar accusations about the development, testing and marketing of Monsanto's dicamba-resistant Xtend seeds and three dicamba-based herbicides: XtendiMax, Engenia and FeXapan. They name Monsanto, BASF and DuPont as defendants.
They claim that Monsanto and BASF jointly developed, tested and manufactured all three of the products. They also claim that Monsanto's XtendiMax and DuPont-marketed FeXapan are identical products.
Farmers' Claims
Farmers claim that Monsanto began marketing the dicamba-resistant seeds before they were ready to market new formulations of the herbicide designed for the genetically modified crops.
The new formulas would include a feature called VaporGrip, which allows the herbicide to cling to plants. Without the new formulas, farmers were forced to use older versions of dicamba that would not attach to the plants and could become airborne and drift to unprotected fields.
Complaints claim the companies marketed their products as safe and ignored their potential to move "off-target" from where they were applied.
Lawsuits also claim Monsanto was facing pressure from expiring patents on its Roundup Ready seeds. These are genetically modified plants that are immune to the effects of the company's best-selling, glyphosate-based Roundup weed killer. The suits claim the company rushed new dicamba-resistant seeds to market even though dicamba was "an older, more toxic, and more uncontrollable herbicide."
Examples of Filed Cases
BADER FARMS INC. AND BILL BADER v. MONSANTO COMPANY

Prior to 2016, Bader Farms produced up to 6 million pounds of peaches every year, accounting for more than half of Missouri's total statewide peach harvest. The Southeast Missouri orchard had nearly 110,000 peach trees spread across 1,000 acres, according to court documents. Bill Bader's complaint says his orchard and other crops averaged $4.3 million in sales annually. Bader first noticed damage he attributed to dicamba drift in April 2015. In his lawsuit, he claims the herbicide was sprayed on neighboring farms and damaged 7,000 of his peach trees, costing him $1.5 million in sales for the year. In addition, efforts to save his damaged trees cost another $200,000. The damage was even worse the following year, according to his lawsuit. As of June 2016, dicamba-related damage had extended to 700 acres of the orchard, injuring 20,000 peach trees, the lawsuit says. In addition, the lawsuit says put the cost at an additional $1 million to get the farm to where it was at the beginning of 2016. His lawsuit estimates the damage will continue to cost Bader Farms $1 million in reduced sales every year through at least 2022 as he waits for replacement trees to fully mature.

BRUCE FARMS PARTNERSHIP et al. v. MONSANTO COMPANY et al.

The Bruce Farms lawsuit includes six farming operations in Eastern Arkansas. In addition to claims of crop damage and financial losses, the lawsuit claims dicamba cannot be safely applied at any time during a growing season. It claims Monsanto and BASF knew that damage to other crops was inevitable. The farmers who joined the suit say their losses were in excess of $5 million.

BRIAN WARREN AND WARREN FARMS v. MONSANTO COMPANY et al.

Brian Warren owned Warren Farms outside Broughton, Illinois. He first noticed damage to his crops in June and July 2017, which he blames on dicamba drifting onto his fields. Warren says in his complaint that the damage extended to hundreds of acres of his crops. He claims unspecified crop losses for the 2017 growing season and the loss of seeds those crops would have produced for future plantings. The lawsuit calls for an injunction to prevent Monsanto and DuPont from marketing Xtend seeds and to block both companies along with BASF from selling their dicamba-based weed killers designed to work with the seeds. Warren seeks restitution for his losses and continuing financial damage, according to the lawsuit. He also seeks punitive damages to punish Monsanto, BASF and DuPont for marketing and other practices related to the sales of their dicamba-related products.
Did Damaged Crops Benefit Monsanto Sales?
Court documents claim that Monsanto profited from the damage blamed on dicamba drift. The Warren Farms lawsuit claims that "fear of potential damage from off-target dicamba was a major driver of sales" for the company's dicamba-resistant seeds. The complaint says that while only 500,000 acres of the seeds were planted in 2015, the amount grew to 25 million in 2017.
The Bruce Farms lawsuit claims that the damage to non-resistant crops served as "an involuntary experimental testing ground" for Monsanto's new products. The original complaint says the company "enriched itself" by destroying crops that were not protected from the weed killer.
"More damage means a greater increase in dicamba-tolerant crops," attorney Paul Byrd, who represents farmers in lawsuits over dicamba damage, told Farm Journal's AGWeb in 2017. "I've got clients that bought this technology under duress just to protect themselves."
More damage means a greater increase in dicamba-tolerant crops. I've got clients that bought this technology under duress just to protect themselves.
A 2019 report on NPR said some farmers were buying dicamba-resistant seeds out of fear. The report said that in just three years on the market, Xtend seeds accounted for as much as 75 percent of all the soybeans grown in the United States.
"I just had to go along with the dicamba program whether I liked it or not," soybean farmer Randy Brazel told NPR.
One of Brazel's neighbors switched to dicamba-resistant seeds. He'd called Brazel to give him a heads up. Brazel didn't want to risk dicamba drift-related damage, so he cancelled his seed order and switched to Monsanto's Xtend seeds for the 2019 season.
He also had to call every neighbor to warn them of his plans. He said it creates a domino effect that helps Monsanto build a monopoly over soybean seeds.
Please seek the advice of a qualified professional before making decisions about your health or finances.
Last Modified: September 30, 2022
Share This Lawsuit page
9 Cited Research Articles
Consumernotice.org adheres to the highest ethical standards for content production and references only credible sources of information, including government reports, interviews with experts, highly regarded nonprofit organizations, peer-reviewed journals, court records and academic organizations. You can learn more about our dedication to relevance, accuracy and transparency by reading our editorial policy.