Uber, Lyft and Other Rideshare Lawsuits
Multiple victims of rideshare sexual assault have filed rideshare lawsuits claiming Uber and Lyft failed to provide safe conditions for riders and drivers. Judges consolidated several cases into federal multidistrict legislation in October 2023.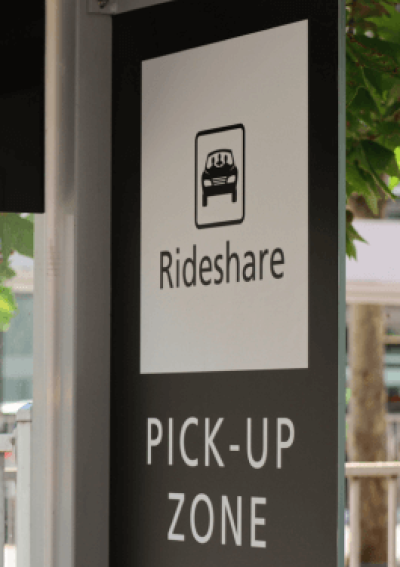 Latest Uber & Lyft Rideshare Lawsuit Updates
A transfer order filed in October 2023 consolidated several Uber cases into a multidistrict litigation case before Judge Charles Breyer of the Northern District of California. MDL No. 3084 includes 79 pending lawsuits that alledge "Uber failed to implement appropriate safety precautions to protect passengers, and that plaintiffs suffered sexual assault or harassment as a result."
Uber and Lyft have faced multiple rideshare lawsuits over the years alleging they allowed unsafe conditions for riders and drivers.
Rideshare Lawsuit Updates
October 2023: Courts ordered multiple sexual assault claims against Uber consolidated into a federal multidistrict litigation case.
August 2022: 550 plaintiffs filed cases against Uber in San Francisco County Superior Court claiming sexual assault and harassment, with their law firms investigating an additional 150 cases of possible Uber assault lawsuits.
July 2022: Lyft riders and drivers filed 17 new lawsuits against the company for failing to ensure safe trips or doing little to assist or follow up with victims after they reported incidents of assault.
June 2022: Lyft reached a $25 million settlement agreement with shareholders in response to the Lyft lawsuit claiming the company failed to disclose safety concerns before going public.
December 2021: Uber and the California Public Utilities Commission reached a $9 million settlement over the company's failure to provide information about safety violations.
March 2018: Seven women joined previous plaintiffs in an Uber assault lawsuit filed in November 2017.
November 2017: Two women filed a class-action rider Uber lawsuit claiming the rideshare company's lax driver screening methods created a flawed, unsafe system where violent offenders have easy access to potential victims.
November 2016: Uber reached a settlement with two anonymous women who claimed sexual assault by drivers, avoiding a trial.
October 2015: Two women filed a complaint in U.S. District Court in San Francisco alleging that Uber failed to provide safe trips for riders. The Uber lawsuit claimed both women were sexually assaulted while using the rideshare service.
Plaintiffs have filed multiple lawsuits against Uber and Lyft over the years with similar claims. These rideshare assault lawsuits repeatedly assert that the rideshare companies foster an unsafe and toxic culture that results in violent attacks on riders and drivers.
Why Are People Filing Claims Against Uber, Lyft and Other Rideshare Companies?
While every rideshare assault lawsuit is unique, most make similar claims that the rideshare companies failed to provide a suitably safe environment for passengers and drivers. Negligence claims range from insufficient screening to a lack of support to victims reporting rideshare assaults.
Rideshare lawsuits seek changes to company policies, including better driver screening and training, improved access to emergency assistance, streamlined reporting policies and enhanced support services for victims of rideshare assault. Some people are also filing personal injury lawsuits to seek compensation for rideshare assault.
Victims of sexual assault can call the 24-hour National Sexual Assault Hotline at 1-800-656-4673 or use the live chat feature at rainn.org. RAINN connects people to someone in their area who can provide sensitive and compassionate support. It also offers additional resources to help with the reporting and healing processes.
Who Can File an Uber or Lyft Assault Lawsuit?
Anyone who experienced violence while using a rideshare service may be eligible to file an Uber or Lyft lawsuit. Rideshare passengers or drivers who experienced violence or sexual assault during a trip should schedule a consultation with an attorney to discuss their options.
Speaking with an attorney who has experience successfully litigating this type of personal injury case is an important first step. During your consultation, the attorney will evaluate any evidence you have of the trip, such as ride receipts, and explore possible approaches to seeking compensation.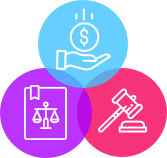 Were you or a loved one assaulted by a rideshare driver?
Get your free case review today.
Uber & Lyft Rideshare Safety Measures
Uber and Lyft are taking steps to reduce in-trip violence by following the guidance of experts and implementing easy-to-use emergency features, location-sharing capabilities and streamlined post-trip reporting procedures. Additionally, Lyft uses annual background checks and routine monitoring of criminal convictions to improve rider safety.
However, many individuals who have experienced rideshare assault say these efforts fall short. The ongoing MDL rideshare assault lawsuit asks for companies to perform more in-depth background checks and require in-car cameras to discourage inappropriate behavior and capture any that may occur.
Rideshare Safety Measures
Illinois amended its Transportation Network Providers Act in August 2023 to remove language that provides liability protection to rideshare companies.
President Biden signed H.R.1082 (Sami's Law) in January 2023, requiring the Government Accountability Office to submit reports on rideshare assaults to Congress.
The California Public Utilities Commission enacted rules for rideshare operators to improve safety in June 2022, after earmarking a large portion of a $9 million settlement with Uber to improve rideshare safety and support services for victims of rideshare assault.
San José Mayor Sam Liccardo proposed an ordinance in December 2022 requiring rideshare and taxi operators to disclose any assault claims to local police.
The CPUC rules require rideshare operators to provide training to drivers on avoiding sexual assault and harassment. Uber and Lyft both require drivers to complete a training program developed by RAINN to increase awareness of rideshare assault and misconduct.
These rules also call for the development of procedures for investigating assault complaints and compiling reports using uniform terminology to facilitate accurate outside monitoring. This helps ensure that rideshare companies implement procedures that promote safe environments for riders and drivers.
Please seek the advice of a qualified professional before making decisions about your health or finances.
Last Modified: November 3, 2023
Share This Lawsuit page
15 Cited Research Articles
Consumernotice.org adheres to the highest ethical standards for content production and references only credible sources of information, including government reports, interviews with experts, highly regarded nonprofit organizations, peer-reviewed journals, court records and academic organizations. You can learn more about our dedication to relevance, accuracy and transparency by reading our editorial policy.