Ethylene Oxide Lawsuits
People working with, working near or living near ethylene oxide plants are filing lawsuits after they developed cancer or blood disorders. The Environmental Protection Agency (EPA) and the International Agency for Research on Cancer (IARC) have designated ethylene oxide as a carcinogen. People may be exposed to the toxic chemical in or near chemical plants or factories.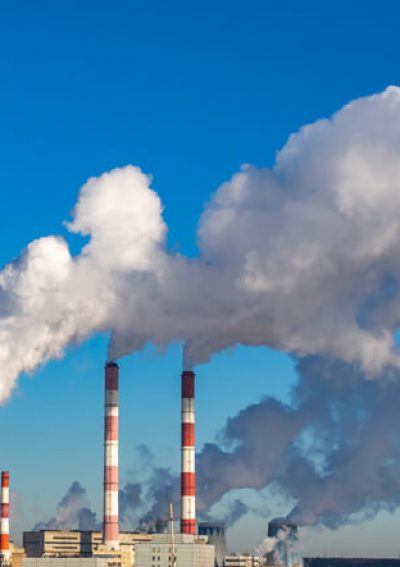 The United States is one of the world's largest producers of ethylene oxide and chemicals made from it. More than 90 facilities across the country work with the chemical, according to the American Chemistry Council.
Ethylene oxide is used to make other chemicals utilized in a variety of consumer and industrial goods, including fabric, detergents, medicines and adhesives. It's even used to sterilize medical devices and spices and to kill microorganisms in grains.
Hundreds of people have filed individual lawsuits and class actions claiming that chemical facilities exposed them to ethylene oxide for years and led them to develop cancer. Manufacturers hit with cancer lawsuits refute the claims.
Fact
The upper level of acceptable cancer risk for polluted air is 1 in 100 in one million, or one in 10,000.
Sterigenics, one company facing lawsuits in Georgia, "empathizes with anyone battling cancer, but our Atlanta facility's safe operations are not responsible for causing the illnesses alleged in these lawsuits. We intend to vigorously defend against the plaintiffs' unfounded claims," a spokesperson told Georgia Health News in a September 2020 statement.
Studies have shown that chronic exposure to ethylene oxide increases the risk of cancer.
Under the Clean Air Act, the EPA has set emission standards for 187 different toxic air pollutants, including ethylene oxide. Corporations are required to adhere to emission limits.
The EPA has set the upper level of acceptable cancer risk for polluted air at 1 in 100 in one million, or one in 10,000. More than 100 areas in the United States around numerous industrial plants have cancer risk scores above acceptable limits, according to ethylene oxide lawsuits.
Cancer Risk
Ethylene oxide damages the DNA and cells of organisms. If enough damage occurs, cancer can form. The majority of people aren't exposed to enough of the chemical to cause serious problems, but people who work with, work near or live near an emissions source may develop cancer.
The toxic gas can linger in the atmosphere for as long as 149 days in the winter and 69 days in the summer, according to the EPA.
Studies have shown that breathing in elevated levels of ethylene oxide over the course of several years increases the risk of blood disorders, blood cancers and breast cancer in humans, according to the EPA. Animals exposed to the chemical developed tumors in the brain, lungs, uterus, connective tissue and mammary glands.
People who filed lawsuits allege many different types of cancer.
Cancers linked to ethylene oxide include:
Blood disorders
Brain tumors
Kidney cancer
Kidney damage
Lung cancer
Lymphocytic leukemia
Myeloma
Non-Hodgkin lymphoma
Pancreatic cancer
Stomach cancer
Testicular damage
Uterine cancer
Non-Cancer Side Effects
Short-term (acute) exposure to large amounts of the chemical can cause nervous system depression and skin and eye irritation. Chronic (long-term exposure) can cause damage to the brain and nervous system and other parts of the body.
Side effects of ethylene oxide exposure include:
Diarrhea
Difficulty breathing
Drowsiness
Exhaustion
Eye burns
Frostbite
Headache
Irritation of the eyes, nose, throat, skin and lungs
Memory loss
Miscarriages
Nausea
Numbness
Reproductive effects
Skin burns
Seizures
Vomiting
Weakness
Manufacturers in Lawsuits
Lawyers are investigating cancers and injuries linked to chronic ethylene oxide exposure around factories and plants across the country.
According to lawsuits, companies knew about the dangers of the chemical, but continued to emit excessive amounts of it into the air for years without warning the public.
If you or a loved one worked in, worked near or lived near any of the following plants and developed cancer, you may be eligible to file a lawsuit for compensation.
Lawyers are investigating cancer claims in and around several plants, including:
BASF Plant - Washington, NJ
Bayer - S. Charleston, WV
Braun Medical Facility - Lehigh, PA B Braun Medical Facility
CR Bard - Covington, GA
Croda Inc. - New Castle, DE Croda Inc
Dow Chemical - Plaquemines, LA
Edwards Lifesciences - Anasco, PR
INEOS Oxide, Axiall LLC - Plaquemines, LA
Medline Industries - Waukegan, IL
Midwestern Sterilization Jackson, MO
Sterigenics - Santa Teresa, NM
Sterigenics - Smyrna, GA
Sterigenics - Willowbrook, IL
Taminco/Eastman - St. Gabriel, LA
Union Carbide - Hahnville, LA
Union Carbide - Institute, WV Union Carbide
Union Carbide - S. Charleston, WV
Who Is Eligible to File a Lawsuit?
If you or a loved one developed cancer after long-term exposure to ethylene oxide, you may be eligible to file a lawsuit.
Factory workers in plants that manufacture or use ethylene oxide, technicians or hospital workers who sterilize medical devices and agricultural workers who fumigate grains are most at risk. But if your place of work or your home is near a factory, you may also be at risk.
For example, in January 2020, six women who worked at Hinsdale South High School about a mile from Sterigenics' Willowbrook plant in Illinois alleged that ethylene oxide from the plant caused lymphoma and breast cancer, Chicago Tribune reported. The women worked at the high school for at least 18 years.
Status of Lawsuits
So far, hundreds of lawsuits have been filed against companies emitting ethylene oxide from their facilities. Thousands of people that live or work near these facilities for years may be at risk of developing cancer, and lawyers expect many more lawsuits to come.
These claims are in the early stages. Lawyers are continuing to investigate and accept cases, and no jury verdicts or settlements have come from these lawsuits yet.
Please seek the advice of a qualified professional before making decisions about your health or finances.
Last Modified: December 1, 2020
Share This Lawsuit page
10 Cited Research Articles
Consumernotice.org adheres to the highest ethical standards for content production and references only credible sources of information, including government reports, interviews with experts, highly regarded nonprofit organizations, peer-reviewed journals, court records and academic organizations. You can learn more about our dedication to relevance, accuracy and transparency by reading our editorial policy.