$363 Million Awarded in Sterigenics Ethylene Oxide Lawsuit
Fact Checked
Fact-Checked
Consumernotice.org adheres to the highest ethical standards for content production and distribution. All content is thoroughly researched and verified at each stage of the publication process.
Our writers and editors follow strict guidelines for written and visual content, including vetting all sources and verifying quotes and statistics, to guarantee honesty and integrity in our reporting.
We collaborate with legal and medical experts and consumer safety professionals to further ensure the accuracy of our content.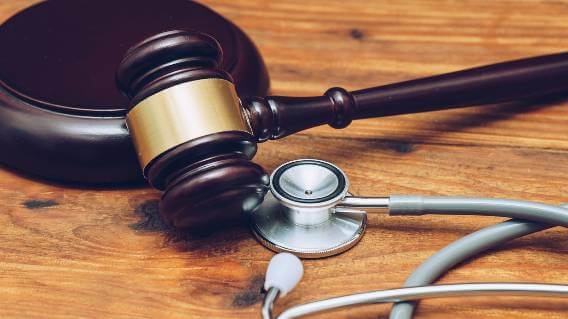 A Cook County, Illinois, Circuit Court jury awarded $363 million to a woman harmed by the toxic effects of ethylene oxide, setting the stage for an influx of similar lawsuits.
Ethylene oxide is a highly carcinogenic compound that is commonly used to sterilize medical devices.
Susan Kamoda, the plaintiff, claimed that three decades of toxic emissions from Sterigenics' facility in Willowbrook, Illinois, led to her breast cancer. She lived nearby. Kamoda said her family has no history of cancer. She also attributed ethylene oxide exposure to her son developing non-Hodgkin lymphoma.
In the groundbreaking case, Sterigenics Inc., a global leader in the field, was ordered to pay Kamoda $38 million in compensatory damages and $325 million in punitive damages. 
Sterigenics closed its Willowbrook plant in 2019 after it was cited by the state of Illinois and the U.S. Environmental Protection Agency for violating emission control regulations. It also closed another plant in Michigan for similar reasons in 2020. Health officials in Georgia have shown that comparable problems were occurring outside of Atlanta at another Sterigenics facility.
Cancers Associated with Ethylene Oxide
Exposure to ethylene oxide has been linked to a higher risk of these cancers:
Breast cancer (non-BRCA1 or BRCA2 genetic variety, if known)
Lymphoid tumor
Non-Hodgkin lymphoma
Multiple myeloma
Chronic lymphocytic leukemia
People who experience ethylene oxide exposure side effects and may have these conditions should seek legal advice.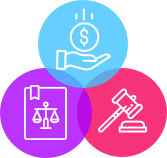 Were you diagnosed with cancer after being exposed to ethylene oxide on the job?
You may be eligible for compensation.
Ethylene Oxide Lawsuits Pending in Several States
According to the American Chemistry Council, an estimated 50% of all medical devices in the U.S. are sterilized with ethylene oxide.
Close to 800 ethylene oxide lawsuits already are pending throughout courts in Illinois, Georgia, Pennsylvania and New Mexico. After this award, many more are expected to follow.
This recent lawsuit claimed that Sterigenics knew of the health hazards it was causing but never warned the surrounding suburban Chicago community, which later lobbied to have the plant closed.
It also claimed that the company never analyzed the distance its emissions could travel or how long they would stay in the air, endangering those in the area.
The size of the verdict has sent a significant signal to the company regarding the extent of liability it may be facing with future jury trials. It could possibly prompt more out-of-court settlements for many of the pending cases.
Sterigenics is part of parent company Sotera Health, and still operates 12 locations throughout the U.S. It issued a statement challenging the jury verdict and is expected to appeal. 
"We do not believe the jury verdict in this matter reflects the evidence presented in court. Sterigenics is evaluating the verdict and plans to challenge the decision through all appropriate processes," the statement said. "We will continue to vigorously defend against allegations about our ethylene oxide operations and emissions. We remain committed to our mission of safeguarding global health. We will continue to operate in compliance with applicable rules and regulations to ensure the safety of our employees, the communities in which we operate, and patients around the world."
EPA Under Pressure to Revise Ethylene Oxide Regulations
Ethylene oxide sterilization has been touted by companies in recent years, particularly during the ongoing COVID-19 pandemic when hospitals were faced with protective equipment shortages.
The EPA, which regulates ethylene oxide as an air toxin, has been criticized for speed of response to years of criticism from environmental groups regarding these dangerous emissions.
Those groups have threatened the EPA with legal action for missing self-imposed deadlines to revise the current regulations regarding the compound. Until it announced in August that it was proposing new regulations, the agency had not updated the air toxic standards since they were established in the 1990s.
The U.S. Food and Drug Administration has been working with Sterigenics and similar companies on alternative means of sterilization and safer ways to use ethylene oxide due to the environmental and health risks it presents, most notably for blood cancers and breast cancer.
Since 2021, EPA representatives have traveled the country to hold public meetings in communities surrounding facilities using the procedure, warning of the risks.
A year before the operation was shut down in Willowbrook, the EPA indicated that dangerously high concentrations of ethylene oxide were in the air, prompting the company to install additional pollution controls.
The agency has continued reviewing its Clean Air Act regulations involving ethylene oxide risks, both for those living near facilities and those working in the plants. It also has expanded environmental reporting for facilities and enforcement options.