Valsartan
Millions of Americans rely on the drug valsartan to control their high blood pressure. Since 2018, companies have recalled hundreds of lots of valsartan and other related blood pressure medications because of contamination with cancer-causing chemicals. If your medication has been recalled, it's important to contact your doctor or pharmacist right away.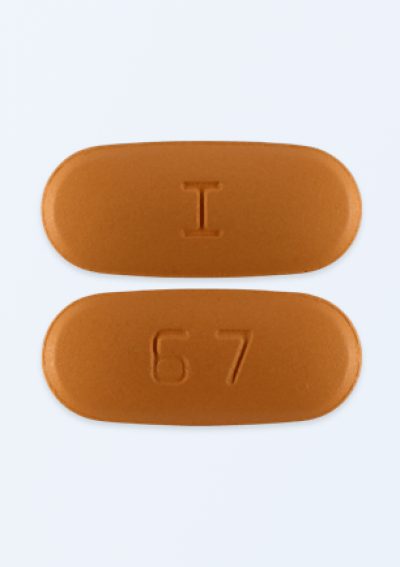 If you're one of the millions of people who take the blood pressure medication valsartan, you may have been concerned by news reports that numerous batches of the drug have been tainted with potentially cancer-causing chemicals.
The ever-expanding list of products affected by the recalls has created confusion for many consumers who originally thought their valsartan was safe only to see it recalled later. The massive recall has also led to shortages of the important blood pressure drug and substantial price increases of non-recalled valsartan.
Recalls
In July 2018, the U.S. Food and Drug Administration announced that three companies had voluntarily recalled several lots of valsartan, which is the generic version of Diovan, because they were contaminated with N-nitrosodimethylamine, or NDMA.
The chemical is known to cause cancerous tumors of the liver, kidney and respiratory tract in animals, and it's believed to cause cancer in humans.
Exactly how the cancer-causing toxin ended up in the pills isn't entirely clear. But a preliminary investigation by the FDA suggests that the NDMA was a byproduct of changes in the way Chinese drug companies manufactured valsartan. Manufacturers in China and India produce more than two-thirds of the active ingredients in pharmaceuticals, according to Reuters.
Our investigation into ZHP's process identified that a change made to the manufacturing process likely led to this impurity, and that the impurity went undetected by global regulators, including the FDA, for a period of time.
While the manufacturing changes were first implemented around 2012, regulators didn't discover problems until six years later.
In May 2018, the European Medicines Agency, the FDA's European counterpart, announced it was reviewing valsartan products supplied by Zhejiang Huahai Pharmaceuticals after the Chinese company revealed it had detected NDMA in some of its valsartan supply.
Two months later, 22 countries in Europe and Asia began recalling valsartan products, and the United States quickly followed.
"Our investigation into ZHP's process identified that a change made to the manufacturing process likely led to this impurity, and that the impurity went undetected by global regulators, including the FDA, for a period of time," former FDA Commissioner Scott Gottlieb and Janet Woodcock, director of the Center for Drug Evaluation and Research, said in a statement.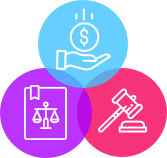 Were you diagnosed with cancer after taking valsartan?
Get your free case review today.
Affected Drugs
The initial recall involved five valsartan products sold by three companies, but the recall eventually expanded to include more than a dozen other companies and other similar blood pressure medications, including losartan and irbesartan.
These medications belong to a class of drugs known as angiotensin II receptor blockers, or ARBs. ARBs work to lower blood pressure by relaxing blood vessels, thereby making it easier for the heart to pump. They do this by blocking a protein in your body called angiotensin II, which normally causes blood vessels to narrow.
Lowering blood pressure reduces the risk of strokes and heart attacks. The FDA approved valsartan not only to treat high blood pressure, but also to treat heart failure.
CONSUMER RESOURCE:
You can find the manufacturer of your medication by looking at the drug label on your pill bottle or by checking the medication insert and comparing it to the
FDA's valsartan recall list
.
In addition to NDMA, other "probable" carcinogens, including N-nitrosodiethylamine (NDEA) and N-Nitroso-N-methyl-4-aminobutyric acid (NMBA), have been found in some of the recalled products.
The valsartan products under recall include various tablet strengths and formulations as well as blood pressure drugs that combine valsartan with other ingredients, such as amlodipine and hydrochlorothiazide (HCTZ).
Companies that manufactured or distributed recalled valsartan products include:
American Health Packaging (Aurobindo)
A-S Medication Solutions LLC (Teva/Actavis & Prinston/Solco)
Aurobindo Pharma USA Inc.
Aurobindo Pharma USA Inc. (Acetris)
AvKARE (Hetero/Camber)
AvKARE (Teva/Actavis)
Bryant Ranch Prepack Inc. (Teva/Actavis)
H J Harkins Company Inc., doing business as Pharma Pac (Prinston/Solco)
Hetero Labs, Inc., labeled as Camber Pharmaceuticals
Mylan Pharmaceuticals
Northwind Pharmaceuticals (Teva/Actavis)
NuCare Pharmaceuticals Inc. (Prinston/Solco)
Preferred Pharmaceuticals Inc. (Hetero/Camber)
Prinston Pharmaceutical Inc., labeled as Solco Healthcare LLC.
RemedyRepack Inc. (Hetero/Camber)
RemedyRepack Inc. (Prinston/Solco)
RemedyRepack Inc. (Torrent)
Rising Pharmaceuticals Inc., labeled as Acetris Health, LLC
Teva Pharmaceuticals, labeled as Major Pharmaceuticals
Teva Pharmaceuticals USA Inc.
Teva Pharmaceuticals USA, labeled as Actavis
Torrent Pharmaceuticals Limited
Losartan recalls announced by the FDA include more than 200 drug lots sold by multiple companies, including: AvKare (repackager for Torrent); Camber Pharmaceuticals Inc.; Legacy Pharmaceutical Packaging LLC (Hetero Camber); Macleods Pharmaceutical Ltd.; Preferred Pharmaceuticals Inc. (Torrent Pharmaceuticals Limited); Sandoz Inc. and Torrent Pharmaceuticals Ltd.
Recalled irbesartan products include about 50 lots sold by: Prinston Pharmaceutical Inc. doing business as Solco Healthcare LLC; ScieGen Pharmaceuticals labeled as GSMS Incorporated; and ScieGen Pharmaceuticals labeled as Westminster Pharmaceuticals.
It's important to talk to your doctor or pharmacist if your medication has been recalled.
Drug Shortages and Price Hikes
The widespread recalls of valsartan and other ARBs have had unintended consequences.
As the drug recalls expanded, shortages of the drug emerged, and some companies seized on the opportunity to dramatically raise their prices.
DID YOU KNOW?
In March 2019, the FDA approved a new generic of valsartan to help relieve the shortage of the medicine.
Alembic Pharmaceuticals, for instance, more than tripled the price of more than a dozen of its valsartan products in 2018 after competitors withdrew tainted versions from the market, according to USA Today. When batches of irbesartan were later recalled, the company hiked the price of that drug, too.
In March 2019, the FDA approved a new generic of valsartan manufactured by Alkem Laboratories Ltd. to help address the valsartan and losartan shortages. The watchdog agency said it carefully evaluated Alkem's manufacturing processes to ensure the new drug does not contain NDMA or NDEA.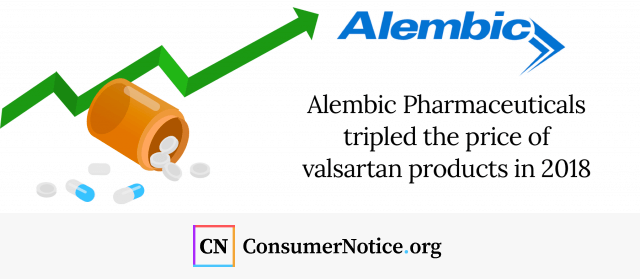 Health Problems from Contamination
In most cases, patients who've taken tainted valsartan will not experience any side effects. In rare cases, patients may develop cancer.
Animal studies have linked excessive NDMA ingestion to liver disease, liver cancer and other diseases. According to the Centers for Disease Control and Prevention's Agency for Toxic Substance and Disease Registry, it is "reasonable to expect that exposure to NDMA by eating, drinking, or breathing could cause cancer in humans."
Because of these risks, the federal government limits the amount of NDMA, NDEA and NMBA that is considered "acceptable" in valsartan and other similar blood pressure medications. The amounts of NDMA, NDEA and NMBA in the recalled drugs exceeded those levels.
According to the FDA, consumers might have first been exposed to these tainted medications as far back as 2014. FDA scientists estimate that if 8,000 people took a 320 mg dose of tainted valsartan every day for four years, "there may be one additional case of cancer over the lifetimes of these 8,000 people."
General Side Effect Information
People may have reactions to valsartan that has not been contaminated, though most people tolerate the medicine well. Side effects such as dizziness and lightheadedness will usually go away as your body adjusts to the medication.
Other possible side effects may include headache, rash, coughing, tiredness, nausea, diarrhea, abdominal pain, back pain and blurred vision. Call your doctor or seek medical attention if you experience fainting, a slow or irregular heartbeat, muscle weakness or signs of an allergic reaction.
Pregnant women should not take valsartan because it may cause injury or death to the developing fetus during the second and third trimester.
What Patients Need to Know
If you discover that your valsartan has been recalled, don't stop taking it until you speak with your doctor or pharmacist. Suddenly stopping any blood pressure medication may cause a dangerous spike in blood pressure, which can lead to health complications such as a heart attack, stroke or kidney damage.
The FDA also wants patients to know:
Not all valsartan meds have been recalled.
You can check the FDA's lists of valsartan recalls, losartan recalls and irbesartan recalls to see if your medication has been recalled or contact your pharmacist.
If you see your medication on any of the recall lists above, contact your doctor or pharmacist to talk about treatment options.
If you've been injured by tainted valsartan, you may be entitled to compensation. Lawyers are filing valsartan lawsuits on behalf of consumers who developed cancer or serious kidney or liver injuries after taking tainted valsartan.
Please seek the advice of a qualified professional before making decisions about your health or finances.
Last Modified: September 8, 2022
Share This Page
22 Cited Research Articles
Consumernotice.org adheres to the highest ethical standards for content production and references only credible sources of information, including government reports, interviews with experts, highly regarded nonprofit organizations, peer-reviewed journals, court records and academic organizations. You can learn more about our dedication to relevance, accuracy and transparency by reading our editorial policy.