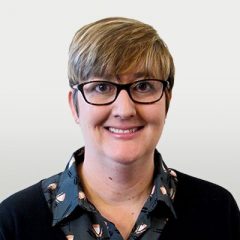 Amy Keller, RN
Registered Nurse
Amy Keller uses her experience as a registered nurse and a former journalist to provide ConsumerNotice.org readers with relevant information from an unbiased, health-oriented perspective.
Her conviction that consumers should be aware of potential harm from exposure to hazardous products or toxic environmental factors fuels her passion for writing about the medical and health-related effects of everyday products, such as baby powder and drinking water.
During Amy's twenty years as a journalist, she has covered topics including law, education, crime, real estate, business, science and health. Her work has been featured in Roll Call newspaper, Florida Trend magazine, the Tampa Bay Times, the Washington Business Journal, Salon and The New Republic. In addition, she is a contributor to DailyNurse.com and has served as an editorial board member of Moffitt Cancer Center's Patient and Family Advisory Program.
Amy received her BSN from the University of South Florida's Accelerated Second Degree program in 2015. She also completed a 180-hour internship at Moffitt Cancer Center and was nominated by her peers to receive USF's Nurse Alumni Nightingale award for excellence in nursing.