Belviq
Belviq (lorcaserin) is a prescription drug that helps overweight or obese people lose weight along with diet and exercise. Eisai Inc., the drug's maker, withdrew the product from the U.S. market in February 2020 after the U.S. Food and Drug Administration found an increased risk of cancer in clinical trials.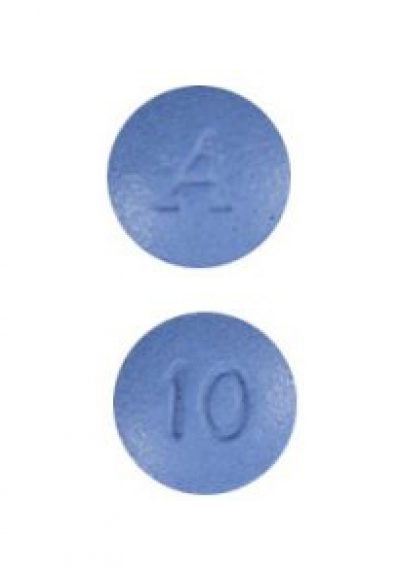 The U.S. Food and Drug Administration approved Belviq in 2012. Its active ingredient is lorcaserin. It's also available in an extended-release formula, Belviq XR.
Lorcaserin is a serotonin 2C receptor agonist. The drug decreases food consumption and increases feelings of fullness to help people lose weight, along with a reduced-calorie diet and exercise.
As of February 2020, the drug is no longer available in the United States.
How Belviq Works
Belviq decreases food consumption by increasing feelings of fullness.
How to Take Belviq
Belviq comes in 10 mg film-coated tablets and 20 mg film-coated extended-release tablets. Take one 10 mg Belviq tablet twice daily or one Belviq XR 20 mg tablet once daily.
Belviq is indicated for people:
With a body mass index (BMI) of 30 kg/m2 or greater (obese)
With a BMI of 27 kg/m2 or greater (overweight) with at least one weight-related health problem such as high blood pressure or Type 2 diabetes
Take the medication at the same time each day. Don't crush, chew or divide Belviq XR tablets. Patients can take their medication with or without food.
If a patient hasn't lost at least 5% of their weight by week 12, the medication insert recommends discontinuing treatment.
Is Lorcaserin a Controlled Substance?
Lorcaserin is a Schedule IV controlled substance according to the U.S. Drug Enforcement Administration. It may have mild mind-altering effects that may lead to people using the drug for recreational purposes.
Some people in clinical trials who took higher than normal doses had "hallucinations, euphoria and positive subjective responses," according to the drug's label. This means the drug has the potential to produce psychic dependence in some people.
Is Belviq the Same as Phentermine?
While Belviq and phentermine are both weight loss drugs, they aren't in the same drug class. Belviq is a serotonin 2C receptor agonist and phentermine is an appetite suppressant — also called an anorectic — and seizure medication (anti-convulsant).
Phentermine and Belviq both increase feelings of fullness. Belviq has set doses that aren't dependent on body weight, while phentermine dosing is based on the BMI of the patient. They also have different side effects.
Unlike Belviq, phentermine is still available in the United States.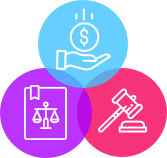 Were you or your loved one diagnosed with cancer after taking Belviq?
Find out if you qualify for compensation.
Side Effects
In Belviq clinical trials, researchers studied the drug's safety and effectiveness in 6,888 patients. Of those patients, 3,451 took Belviq and 3,437 took placebo.
Researchers considered a side effect common if it occurred in more than 5% of the people in trials and if it occurred more often in Belviq patients than placebo patients. Common side effects were slightly different in people with and without diabetes.
Common side effects in clinical trials include:
Back pain (diabetic patients only)
Constipation
Cough (diabetic patients only)
Dizziness
Dry mouth
Fatigue
Headache
Hypoglycemia (diabetic patients only)
Serious Side Effects
Some lorcaserin side effects can be serious. The U.S. Library of Medicine recommends speaking to your doctor immediately if you experience any of these symptoms while taking Belviq.
Potentially serious side effects include:
Agitation
Attention and memory difficulties
Breast discharge
Breathing problems
Confusion
Coordination difficulties
Depression
Diarrhea
Excessive sweating
Feelings of being outside your body
Fever
Hallucinations
Irregular, fast or slow heartbeat
Male breast enlargement
Muscle spasms, stiffness or twitching
Nausea
Priapism (erection that lasts longer than 4 hours)
Restlessness
Swelling of the hands, arms, feet or legs
Thoughts of self-harm or suicide
Unusual feelings of happiness or being "high"
Vomiting
Belviq Cancer Risk
In addition to common and serious side effects, clinical trials also found more people who took Belviq had a cancer diagnosis than those who took the placebo.
The FDA reviewed data from the Cardiovascular and Metabolic Effects of Lorcaserin in Overweight and Obese Patients – Thrombolysis in Myocardial Infarction 61 (CAMELLIA-TIMI 61) clinical trial.
"During the course of the trial, 462 (7.7%) patients treated with lorcaserin were diagnosed with 520 primary cancers compared to the placebo group, in which 423 (7.1%) patients were diagnosed with 470 cancers," according to the FDA's Drug Safety Communication.
There was an increase in all types of cancers among Belviq patients. But the FDA found that pancreatic, colorectal and lung cancers were the most diagnosed cancers.
Recall
After the FDA found a potential increase in the risk of cancer with Belviq, it requested that Eisai, the maker of Belviq, withdraw the drug. The agency said the benefits did not outweigh the risk.
Eisai respected the FDA's request to withdraw Belviq, but did not agree that the potential cancer risk outweighed the benefit, according to the company's press release on Feb. 13, 2020. Belviq has been discontinued in the United States and is no longer available.
The FDA recommended that patients stop taking Belviq immediately and talk to their doctors about a replacement medication.
Immediately after the FDA announced the drug's market withdrawal, people who used the medication and developed pancreatic, colorectal, lung and other cancers began filing lawsuits against Eisai. Belviq lawsuits claim the drug is defective in design. They also say Eisai knew Belviq could cause cancer, but the manufacturer failed to warn the public.
Please seek the advice of a qualified professional before making decisions about your health or finances.
Last Modified: July 26, 2023
Share This Page
5 Cited Research Articles
Consumernotice.org adheres to the highest ethical standards for content production and references only credible sources of information, including government reports, interviews with experts, highly regarded nonprofit organizations, peer-reviewed journals, court records and academic organizations. You can learn more about our dedication to relevance, accuracy and transparency by reading our editorial policy.