FDA Urges Caution With Off-Brand Wegovy, Ozempic Drugs
Fact Checked
Fact-Checked
Consumernotice.org adheres to the highest ethical standards for content production and distribution. All content is thoroughly researched and verified at each stage of the publication process.
Our writers and editors follow strict guidelines for written and visual content, including vetting all sources and verifying quotes and statistics, to guarantee honesty and integrity in our reporting.
We collaborate with legal and medical experts and consumer safety professionals to further ensure the accuracy of our content.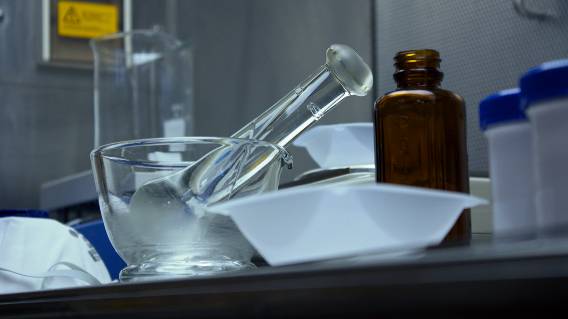 U.S. health officials are warning against using off-brand versions of popular semaglutide weight-loss drugs Wegovy and Ozempic as they could be unsafe and ineffective.
Earlier this summer the U.S. Food and Drug Administration raised concerns about compounded semaglutide medicines after receiving reports of adverse reactions in users. Officials discovered some pharmacies were using the incorrect type of semaglutide during compounding.
"FDA has received reports that in some cases, compounders may be using salt forms of semaglutide, including semaglutide sodium and semaglutide acetate. The salt forms are different active ingredients than used in the approved drugs, which contain the base form of semaglutide," the FDA wrote in a statement. 
"The agency is not aware of any basis for compounding using the salt forms that would meet the [Federal Food, Drug & Cosmetic Act] requirements for types of active ingredients that can be compounded," it said.
Shortage Opens Door to Compounded Drugs
Recently Wegovy and Ozempic have risen in popularity and created a drug shortage, which has opened a secondary market for compounding pharmacies. During a drug shortage, compounding is permitted by the FDA, allowing for "combining, mixing or altering ingredients to create a medication tailored to the needs of an individual patient." 
Natosha Cooke, a 38-year-old mother of three from Bozeman, Montana, said she has struggled with obesity most of her adult life. At the beginning of the year she started focusing on diet and exercise but couldn't lose weight. She contemplated weight loss surgery but decided to try semaglutide after seeing a lot of success stories on social media. In the five weeks since Cooke started the injections, she has lost 26 pounds.
Cooke is one of the people who turned to an online compounding pharmacy to purchase semaglutide during the shortage. She said she knows the risk of using a compounding pharmacy, but it was one she was willing to take since the price of the drug was much lower.
"I've had a really great experience," Cooke told Consumer Notice. "I've had no negative side effects."
Despite Cooke's experience, the FDA reminds consumers to ensure the drug is compounded with the correct version of semaglutide.
What Is Semaglutide?
Semaglutide belongs to a class of medicines known as glucagon-like peptide-1 (GLP-1) receptor agonists. The medicine mimics the GLP-1 hormone that is released into the gastrointestinal tract in response to eating. It can then interact with the parts of the brain that reduce appetite and signal fullness, according to the FDA.
There are currently no generic brands of Wegovy and Ozempic. The three FDA-approved semaglutide products available with a prescription in the U.S. are:
Ozempic Injection and Rybelsus Tablets:

Approved for lowering blood sugar levels in adults with Type-2 diabetes, alongside diet and exercise.

Wegovy Injection:

Approved for weight loss in adults and children over 12 who are obese or overweight with weight-related medical conditions, and combined with diet and exercise.
Patients are urged by the FDA to purchase medicines like semaglutide from licensed health care providers and only purchase medicine from state-licensed pharmacies or outsourcing facilities that are registered with the FDA.
"Purchasing medicine online from unregulated, unlicensed sources can expose patients to potentially unsafe products that have not undergone appropriate evaluation or approval, or do not meet quality standards," the FDA states. "If you choose to use an online pharmacy, FDA's BeSafeRx campaign resources and tools can assist in making safer, more informed decisions when purchasing prescription medicine online."