IVC Filter Lawsuits
IVC filter lawsuits claim the blood clot-catching devices have broken or migrated after they were implanted in patients' inferior vena cava — the largest vein in the body. They allege the devices damaged blood vessels and organs, and in some cases caused deaths.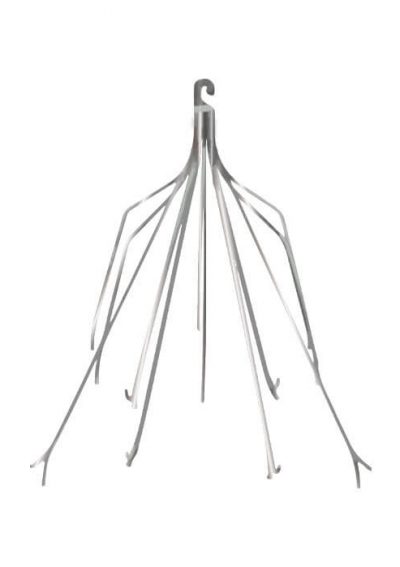 Juries in IVC filter lawsuits have awarded patients more than $41 million dollars since March 2018. Nearly 15,000 lawsuits remain pending in one state and two federal mass litigations. As of May 2019, settlement talks were underway in one of the federal litigations.
Lawsuits name IVC filter manufacturers including Bard, Cook Medical, Rex Medical, and Cordis.
Many claim that removing failed devices have been difficult to nearly impossible. Some claim continued mental stress because patients are forced to continue living with defective devices that it may be too risky to remove.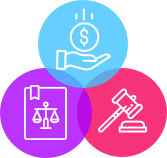 Did your IVC filter fracture, migrate or cause organ perforation?
Get your free case review today.
Why Are People Filing IVC Filter Lawsuits?
People file IVC filter lawsuits when the devices fail, allowing them to cause serious injuries or making them difficult or impossible to remove. If components break off or the devices slip out of place and move around the body, they can pierce blood vessels or organs. The damage can be serious and even deadly in some cases.
Injuries Claimed in Lawsuits
Device migration
Detached components left in the body
Fractured filter
Perforated vein or organ
Complications associated with removing the filter
Death
Lawsuits claim that IVC filter manufacturers designed, manufactured and marketed defective devices. They also claim that the companies didn't do enough to warn doctors and patients about the risks of the devices.
Sherr-Una Booker had a Bard G2 filter implanted in 2007. She sued when the device "tilted, migrated and fractured," according to court documents. She underwent multiple surgeries to remove the filter and its struts, but one strut remained embedded in the wall of her inferior vena cava.
Booker won a $3.6 million jury award against Bard in March 2016.
Recalls and FDA Actions
There does not have to be a recall of a particular IVC filter to file a lawsuit over injuries caused by one. There have been very few IVC filter recalls.
Notable IVC Filter Recalls
| YEAR OF RECALL | IVC FILTER TYPE | UNITS RECALLED | REASON FOR RECALL |
| --- | --- | --- | --- |
| 2019 | Gunther Tulip | 91,731 | Manufacturer needed to update instructions for use |
| 2015 | Bard Denali | 1,183 | Labeling change required |
| 2013 | Cordis OPTEASE | 33,000 | Printing error could lead to the device being implanted upside down, requiring a separate procedure to remove |
| 2005 | Greenfield | 18,000 | Risk of cardiac or pulmonary embolism due to components detaching |
The U.S. Food and Drug Administration issued a warning letter to Bard in 2015 accusing two of the company's plants of misfiling customer complaints and failing to notify the agency of serious malfunctions with its devices. The complaints included one of a patient death. The letter also accused the company of making and selling IVC filter retrieval devices the FDA had not cleared or approved.
FDA Recommends Removing IVC Filters
The FDA recommends that retrievable IVC filters should be removed between 29 and 54 days after they are implanted. The agency found that, after that amount of time, the devices pose a greater risk than the pulmonary embolisms they are supposed to prevent.
The FDA issued the advisory in 2010 and updated it again in 2014.
Many of the people who have filed IVC filter lawsuits did not have their filters removed within this time frame or were unaware they should be removed.
Research Finds IVC Filters Still Overused
A 2017 analysis in Journal of the American Medical Association Internal Medicine found that IVC filter use fell after the FDA's 2010 announcement, but remained high. The study found that IVC filters were used 13 times as frequently in the U.S. as in five large European countries.
"Given the short- and long-term complications associated with [filter] placement, the use of these devices should be mostly reserved for those patients with an absolute indication like active bleeding," lead author Satyajit Reddy and his colleagues wrote.
In an editor's note in the same issue of the journal, Dr. Rita Redberg wrote that only "50 percent of IVC filters were placed for appropriate indications" in a review of three Massachusetts hospitals. She called the overuse rates "unacceptably high" in light of the FDA warning.
Status of Lawsuits
Many of the currently active IVC filter lawsuits have been combined into two mass litigations in federal court against two different companies, Cook Medical and Bard. As of October 2019, there were 14,179 lawsuits pending in the combined mass litigations.
There is another mass litigation over Rex Medical's Option IVC filters in a Pennsylvania state court. About 800 lawsuits were combined into that litigation.
Additionally, there are more individual lawsuits filed over other models in courts around the country.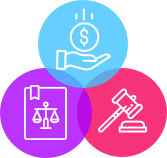 Did your IVC filter fail and cause you serious injuries?
Get your free case review today.
IVC Filter Settlements and Verdicts
The largest IVC filter verdict to date is a $33.7 million jury award against Rex Medical over its Option filter.
Tracy Reed-Brown had claimed the device she received in 2010 perforated her inferior vena cava and punctured her pancreas, renal vein and aorta.
The award included $3.4 million in actual damages and another $30.3 million in punitive damages against the company.
Cook Medical Lawsuits
As of October 2019, Cook Medical faced 6,320 lawsuits in a mass litigation being heard in an Indiana federal court. Bellwether trials, which can determine the strengths of each side's cases and play a role in settlements, have been taking place since 2017.
Timeline of Cook Medical IVC Filter Trials
NOVEMBER 2017

Cook Medical won the litigation's first bellwether trial.

MARCH 2018

The judge in the second case ruled that the plaintiff had waited too long to file a lawsuit and dismissed the case about a month before it was supposed to go to trial.

FEBRUARY 2019

A jury in the third Cook trial awarded Tonya Brand $3 million for injuries she received from her IVC filter.
Bard Lawsuits
In May 2019, lawyers announced a settlement had been reached in the mass litigation over Bard IVC filters in an Arizona federal court. The litigation was closed to new cases and anyone who filed a lawsuit to be part of the litigation after May 31, 2019, would be given a full refund of the filing fee.
However, the court said that people are still free to file separate, independent lawsuits over Bard filters, but new lawsuits will not be part of the litigation in Arizona.
Timeline of Bard IVC Mass Litigation
MARCH 2018

Jury awards $3.6 million to a woman who claimed injuries from a Bard IVC filter.

JUNE 2018

A jury sides with Bard in the second bellwether trial.

JULY 2018

The third case was dismissed because the plaintiff waited too long to file a lawsuit.

SEPTEMBER 2018

The jury in the fourth Bard bellwether trial decided in Bard's favor after one day of deliberation.

MAY 2019

Parties on both sides announce they reached a settlement, just days before the fifth Bard trial was set to begin.
As of October 2019, Bard still faced 7,859 lawsuits in its mass litigation in an Arizona federal court. Settlement talks are underway and parties on both sides are working out a final agreement.
Other Lawsuits
In July 2018, a Texas jury awarded $1.2 million to a Houston firefighter who claimed he was injured by a Cook Celect IVC filter. The lawsuit was in a state court and not part of the federal mass litigation against Cook.
Jeff Pavlock claimed the filter implanted in him in 2015 tilted, puncturing his aorta and duodenum, causing him to need further surgeries.
The jury ruled Cook's design was not defective, but that the company failed to adequately warn Pavlock's surgeon of the risks the filter posed.
Breakdown of Jury Award in the Pavlock IVC Filter Lawsuit
Past disfigurement – $100,000
Past physical impairment – $93,000
Past physical pain and mental anguish – $50,000
Future disfigurement – $100,000
Future loss of earnings – $160,000
Future medical expenses – $500,000
Future pain and anguish – $100,000
Future physical impairment – $137,500
In addition, there have been at least three IVC filter class action lawsuits filed in the U.S.; however, none of them are still active. All were either dismissed or combined into the Bard and Cook mass litigations.
Please seek the advice of a qualified professional before making decisions about your health or finances.
Last Modified: July 23, 2020
Share This Lawsuit page
29 Cited Research Articles
Consumernotice.org adheres to the highest ethical standards for content production and references only credible sources of information, including government reports, interviews with experts, highly regarded nonprofit organizations, peer-reviewed journals, court records and academic organizations. You can learn more about our dedication to relevance, accuracy and transparency by reading our editorial policy.