Air Fryer Lawsuits
People are filing air fryer lawsuits against several U.S. companies because they have had injuries or property damage from air fryers that caught fire or overheated. Many air fryer models have been recalled over the safety issue.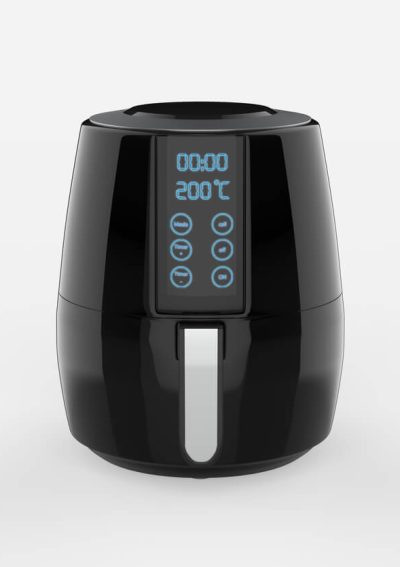 Why Are People Filing Air Fryer Lawsuits?
People are filing air fryer lawsuits against companies in all 50 states because they have sustained property damage or injuries such as burns from an air fryer that caught fire or overheated. The recalled air fryers were sold June 18 through December 2022 at many big-box stores nationwide, including Best Buy, Target, The Home Depot and online at Amazon.com and many more retailers.
The U.S. Consumer Product Safety Commission issued a recall notice on Feb. 23, 2023, for the voluntary recall of millions of air fryers, including the first generation of Cosori air fryers. Around 2 million Cosori air fryers were recalled by manufacturer Atekcity due to a faulty wire connection in the device that can overheat and cause air fryers to catch fire, burn, melt, overheat and smoke. The CPSC has advised consumers to "immediately stop" using the Cosori air fryer and other recalled brands due to the fire safety issues.
Recalled air fryers may pose home safety risks due to the manufacturer's defect, which can lead to these fire and smoke-related hazards. If you want to know if your air fryer has been recalled, check the manufacturers' website or the CPSC website for recall notices.
Do Air Fryers Contain Chemicals, Including PFAS?
Some air fryers contain chemicals such as PFAS, or per- and polyfluoroalkyl substances, also known as "forever chemicals." These chemicals have been linked to health issues such as impaired immune systems, hormone disruption, impaired brain function and certain types of cancers. Air fryers with a nonstick coating are the most likely to contain PFAS.
If you want to keep an air fryer in your kitchen for the potential health benefits of cooking with less oil, it's best to buy one made with stainless steel, glass or ceramic to avoid these potentially harmful chemicals.
Which Air Fryers Are Involved in Lawsuits?
There are several air fryer lawsuits involving different manufacturers. The brands and models of air fryers named in the lawsuits correspond to the recalls of air fryers issued in recall notices by the U.S. Consumer Product Safety Commission.
The Cosori air fryers involved in lawsuits against Atekcity include these models:
CP 158-AF
CP158-AF-R19
CP158-AF-RXW
CP158-AF-RXR
CAF-P581-BUSR
CAF-P581-AUSR
CAF-P581-RUSR
CP137-AF
CP137-AF-RXB
CP137-AF-RXR
CP137-AF-RXW
CS158-AF
CS158-AF-RXB
CS158-AF-R19
CAF-P581S-BUSR
CAF-P581S-RUSR
CAF-P581S-AUSR
CO137-AF
CO158-AF
CO158-AF-RXB
CP258-AF
Air fryers involved in lawsuits against Insignia, the maker of Insignia Air Fryers, Insignia Analog Air Fryers and Insignia Digital Air Fryer Ovens, are units sold at Best Buy and include models:
NS-AF32DBK9
NS-AF53MSS0
NS-AF32MBK9
NS-AF55DBK9
NS-AF50MBK9
NS-AFO6DBK1
NS-AF53DSS0
NS-AFO6DSS1
The air fryers involved in lawsuits against Newair include these Magic Chef models:
Magic Chef Air Fryer Digital Air Fryer Oven MCAF56DB (black)
Magic Chef Air Fryer Digital Air Fryer Oven MCAF56DW (white)
A class-action lawsuit allows a group of people who have similar injuries relating to an air fryer or other products to file a lawsuit against the manufacturer or other defendants as a group. Class-action lawsuits typically seek refunds for the purchase price of a defective product.
Individual injury lawsuits are not the same as class-action lawsuits, and they seek compensation for injuries an individual received from a faulty product. For example, compensation for air fryer burns, lost wages, medical bills or other physical injuries and damages.
Retaining an attorney with experience in product liability lawsuits is important because these cases have unique characteristics and are often complex.
Air Fryer Lawsuit Settlement Amounts & Verdicts
Lawsuits filed against air fryer manufacturers have only recently been launched. The process to reach a settlement, or a verdict in the case of a trial, can be a long one. Some lawsuits take years to be resolved. The lawsuits against Cosori and Newair have not yet resulted in settlements.
Filing a Lawsuit After an Air Fryer Explosion
If you have been injured or your property has been damaged by an air fryer that has been recalled, and you have the proof of purchase of the product, you may be eligible to file a lawsuit against the manufacturers or other companies who may be liable for the defective product.
You may be able to seek compensation for the damages or for your injuries if you can also show a record of such damage or injuries. Filing an air fryer explosion lawsuit may allow you to recover damages such as s for lost wages, pain and suffering, medical expenses and other losses. Filing a lawsuit may also hold air fryer manufacturers accountable for producing a faulty product that can injure people.
Please seek the advice of a qualified professional before making decisions about your health or finances.
Last Modified: May 9, 2023
Share This Lawsuit page
10 Cited Research Articles
Consumernotice.org adheres to the highest ethical standards for content production and references only credible sources of information, including government reports, interviews with experts, highly regarded nonprofit organizations, peer-reviewed journals, court records and academic organizations. You can learn more about our dedication to relevance, accuracy and transparency by reading our editorial policy.