Talcum Powder Settlement
Johnson & Johnson has faced thousands of lawsuits over its talcum powder products, which have links to ovarian cancer and mesothelioma. It has offered to pay an $8.9 billion settlement. Many factors affect the average settlement for talcum powder lawsuits.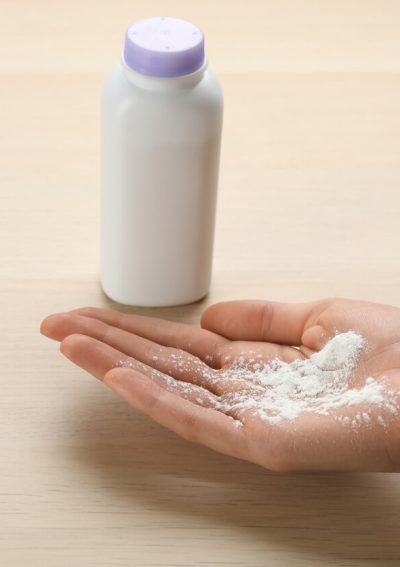 Latest Talc Lawsuit Settlements Updates
In multidistrict litigation against Johnson & Johnson, there were 47,346 pending talcum powder cases as of September 2023.
Here is a summary of developments on the latest talcum powder lawsuits against Johnson & Johnson:
August 2023: U.S. Bankruptcy Court rejects J&J's second attempt to place its talc liabilities into bankruptcy.
April 2023: J&J makes its second bulk public settlement offer in the amount of $8.9 billion to settle talcum powder lawsuits as part of bankruptcy proceedings.
March 2023: There are 37,522 outstanding talcum powder lawsuits against J&J.
July 2022: J&J has paid approximately $4 billion in settlements to date.
October 2020: J&J makes its first public settlement offer to settle more than a thousand lawsuits, the first time it has offered to settle lawsuits in bulk.
October 2019: J&J recalls 33,000 bottles of its talcum powder products after trace amounts of asbestos were found in samples.
In 2019, J&J reached confidential settlements with plaintiffs in California, Oklahoma and New York and paid $2.12 billion in damages to 22 women from Missouri who alleged that Johnson's Baby Powder caused their ovarian cancer.
In a lawsuit against BASF, about 3,800 rubber workers (or their heirs) say they received various cancer diagnoses, including mesothelioma, after handling asbestos-contaminated talc. The parties reached a settlement in 2020, with almost 90% of payments paid to the deceased workers' children or grandchildren.
Defunct talc supplier Whittaker, Clark & Daniels faced thousands of talcum powder lawsuits and at least one verdict. It settled one mesothelioma talc lawsuit in 2017 related to lawsuits in which plaintiffs claimed its talc products contained asbestos.
Verdicts vs. Talcum Powder Settlements
Some talcum powder lawsuits have reached settlements and others have ended with verdicts. In a civil case, a settlement occurs when the parties in the dispute reach an agreement outside the court system, while a verdict is the final decision that a judge or a jury renders after a civil case goes to trial.
With a settlement, the parties' attorneys negotiate the terms and conditions. Once both parties agree on the settlement terms, they sign a legally binding contract, which ends the litigation process. Settlements allow parties more control over the outcome and avoid the uncertainties and costs of a trial.
During a trial both sides present evidence and arguments and the judge or jury evaluates the facts and applies the law to reach a conclusion. The verdict determines whether the winning party receives compensation or relief. Unlike a settlement, a court issues a verdict. The judgment is binding, but the losing party may choose to appeal the decision to a higher court.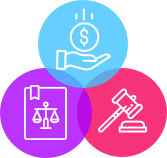 Diagnosed with mesothelioma or ovarian cancer after using talcum powder?
Get your free case review today.
What Is the Average Settlement Amount in Talcum Powder Lawsuits?
Legal industry experts have estimated that the average settlement for talcum powder lawsuits is roughly $500,000 per plaintiff. However, the average settlement amount can vary widely because of many factors, including the plaintiff's specific injuries, damages, lifestyle and income. Final settlement amounts are often confidential, making it difficult to determine an average. In many cases, defendants settle cases with no admission of liability.
Some talcum powder lawsuit settlement amounts include:
In April 2023, Johnson & Johnson offered $8.9 billion to settle the majority of talcum powder lawsuits relating to asbestos contamination, with approximately 60,000 plaintiffs in state and federal courts agreeing to the terms.
In October 2020, J&J proposed a $100 million settlement for more than 1,000 talcum powder ovarian cancer claims. Individual plaintiffs in this settlement can anticipate receiving thousands to millions of dollars, depending on the specifics of their cases.
Physical and financial damages, medical bills, lost earning capacity, severity of disease and lost quality of life can affect settlement amounts. People who lost a spouse from talcum powder-induced cancer may claim loss of consortium, and wrongful death cases might receive larger settlements.
How Long Does a Talcum Powder Settlement Take?
Talcum powder lawsuits may take several years to resolve. These cases are complex because plaintiffs must establish a link between cancer and talcum powder, often using medical records and scientific evidence. According to trial attorney Trent Miracle, complex talcum powder lawsuits may require three to seven years for settlement.
At first, legal experts expected the $100 million Johnson & Johnson settlement to pave the way for many more settlements. However, J&J attempted to utilize bankruptcy as a means to evade talcum powder cancer claims in February 2022, slowing the process. The plaintiffs' lawyers contested the drugmaker's bankruptcy plan, and the court ruled in favor of the plaintiffs. As a result, J&J offered its $8.9 billion settlement in April 2023.
Who Qualifies for a Talcum Powder Settlement?
If you developed ovarian cancer or mesothelioma after exposure to talc or talcum powder, you may be entitled to compensation.
It is important to seek out experienced counsel because product liability cases, such as talcum powder lawsuits, can be complex and difficult to navigate. Experienced attorneys can help you understand your legal options and guide you through the legal process.
Please seek the advice of a qualified professional before making decisions about your health or finances.
Last Modified: November 10, 2023
Share This Lawsuit page
10 Cited Research Articles
Consumernotice.org adheres to the highest ethical standards for content production and references only credible sources of information, including government reports, interviews with experts, highly regarded nonprofit organizations, peer-reviewed journals, court records and academic organizations. You can learn more about our dedication to relevance, accuracy and transparency by reading our editorial policy.