Eminent Domain Cases
Eminent domain is the power of the government to take private property for a public use such as cable and telephone lines or easements for sewers. Eminent domain lawsuits are filed over just compensation to the owner or to fight takings, with some historic cases argued before the Supreme Court.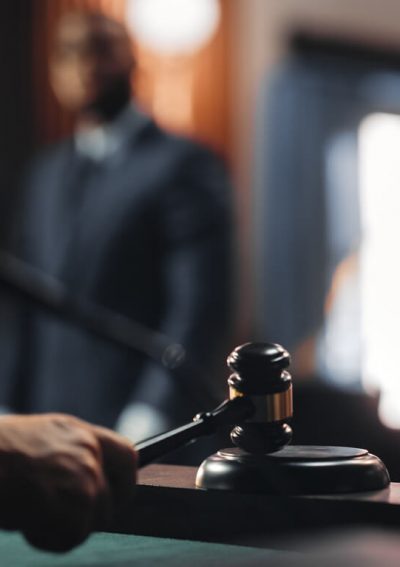 History and Eminent Domain Cases
The U.S. Supreme Court examined the federal power of eminent domain for the first time in 1876 in Kohl v. United States. A landowner challenged the government's authority to take his land for use as a customs house and post office, but the court ruled in favor of the government. The Supreme Court also ruled in favor of the federal government in United States v. Gettysburg Electric Company when it upheld its right to acquire land to preserve the site of the Gettysburg Battlefield.
The landmark decision of Berman v. Parker established the right of the government to use the Takings Clause of the Fifth Amendment to the Constitution to redevelop "blighted areas" or for any public purpose with just compensation. The Takings Clause defines the power of eminent domain and invokes due process.
The Due Process Clause requires that the government provide notice and afford property owners an opportunity to be heard before taking their property. Furthermore, the government cannot deprive anyone of their property for a "public use" without just compensation. The Fourteenth Amendment provides that the principle of just compensation applies to state and local governments.
Examples of Eminent Domain Cases
Other significant eminent domain legal action include Penn Central Transportation v. New York City (1978). A law that prevented Penn Station from building a 50-story building was found not to amount to a taking.
In Hawaii Housing Authority v. Midkiff (1984), the court ruled in favor of the taking. The Court found that it was legal to use eminent domain to prevent a concentration of private ownership, which it associated with good democratic governance.
In Kelo v. City of New London (2005), the court found that even though the land transfer was from a private party to another, it was part of an economic plan that included public use. Therefore, the condemnation was ruled valid under the government's eminent domain powers.
Inverse condemnation occurs when the government takes a citizen's private property for public use without compensation. Inverse condemnation can involve intrusion, seizure, damage to property or regulatory deprivation. Eminent domain-related legal cases in easements or right-of-way cases are common examples.
Why Are Eminent Domain Lawsuits Filed?
Governments have misused the "blighted areas" argument to take property. Cities historically utilized "redevelopment" to evict and displace marginalized people from their neighborhoods, leading to eminent domain lawsuits.
Homeowners often challenge taking land for easements or the right of way to upgrade or build roadways, pipelines or public utilities. In some eminent domain cases, landowners do not receive reasonable notice and an opportunity for a judicial determination of the taking of the land, so they sue for breach of due process.
In New York, for example, the state has begun plans to use eminent domain powers to expand and rebuild Penn Station and the surrounding area, and lawsuits have been filed.
Do I Have an Eminent Domain Case?
To fight a state or city government's eminent domain claim, seek the advice of a lawyer familiar with eminent domain and real estate law. They can help to determine if the government meets the constitutional criteria and to ensure you have had the opportunity to receive fair notice and the opportunity for a fair hearing.
Generally, the core issue of eminent domain is just compensation for the use of the property. Signing a contract and accepting compensation makes it impossible to seek changes or challenge the agreement later. Granting easements may also trigger tax consequences.
For these reasons, seeking an attorney's counsel in eminent domain cases as early as possible is the best course of action.
Questions Eminent Domain Lawyers May Ask
Your eminent domain attorney can familiarize you with the issues and the process around eminent domain. They may also recommend a real estate agent to help you identify the land's fair market value.
They may ask you questions such as:
How has your property been taken, damaged or destroyed by the government?
For what public use was it taken?
Did the government provide notice of the taking, and if so, when? What did it say?
Did you receive notification of an appraisal of your property and do you have the appraisal?
Has the government approached you or made an offer for the land?
Have you accepted any offers for your land from the government?
An attorney familiar with eminent domain may challenge the basis of the action or ensure you receive just compensation. Ask any firm you're considering working with about their fees and associated costs and whether the compensation you may be entitled to is worth the price of obtaining it.
Please seek the advice of a qualified professional before making decisions about your health or finances.
Last Modified: March 30, 2023
Share This Lawsuit page
10 Cited Research Articles
Consumernotice.org adheres to the highest ethical standards for content production and references only credible sources of information, including government reports, interviews with experts, highly regarded nonprofit organizations, peer-reviewed journals, court records and academic organizations. You can learn more about our dedication to relevance, accuracy and transparency by reading our editorial policy.