FTX Bankruptcy
In November 2022, crypto exchange FTX Holdings filed for bankruptcy. The FTX collapse is one of the biggest in the cryptocurrency industry. FTX and 130 of its affiliates have begun Chapter 11 bankruptcy proceedings. The FTX scandal also involves IRS claims of almost $44 billion against the FTX estate.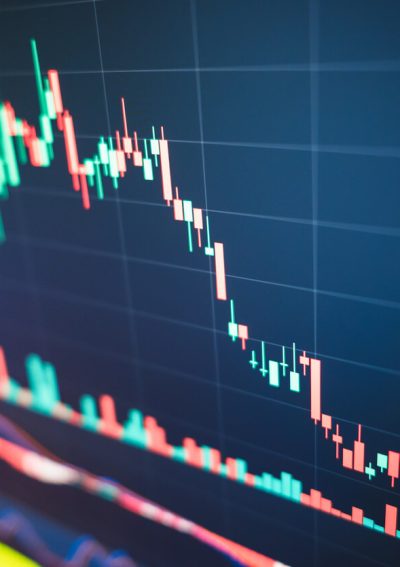 Latest Updates in the FTX Bankruptcy
In November 2022, crypto platform FTX Trading and its close affiliates, West Realm Shires Services Inc. and Alameda Research, plus approximately 130 additional affiliated companies, commenced voluntary proceedings under Chapter 11 of the United States Bankruptcy Code.
The collapse of FTX represents one of the largest cryptocurrency bankruptcies to date. Subsequent related facts and events from 2023 include:
May 2023: Crypto platform SUI begins trading; critics allege FTX missed out on $1 billion in value.
April 2023: On April 27 and 28, the Internal Revenue Service filed 45 claims against FTX companies for $20.4 billion, $7.9 billion and $9.5 billion. On April 12, FTX's attorney stated it recovered $7.3 billion in cash and crypto assets, an increase of more than $800 million in value.
March 2023: On March 28, FTX CEO Sam Bankman-Fried was charged with 13 criminal counts, including securities fraud, money laundering and campaign finance violations. On March 22, FTX trustees sold their interest in the new crypto platform SUI. On March 6, the U.S. Department of Justice-appointed trustee in the FTX bankruptcy case filed an appeal in support of an independent examiner after a trial court denied the request.
In May 2023, FTX announced it was seeking $3.9 billion in cash and cryptocurrencies from cryptocurrency lender Genesis Global Capital. Lawyers for FTX intend to "claw back" funds Genesis and other affiliates received to help compensate all FTX creditors. The Genesis bankruptcy was filed in January 2023.
Why Did FTX File for Bankruptcy?
A cash crisis (or liquidity crisis) of the company's digital token, FTT, led to the collapse of FTX and its subsequent bankruptcy. On Nov. 2, 2022, it was discovered that Alameda Research, which FTX CEO Sam Bankman-Fried owned, held a significant amount of FTT. One investigative article by news site CoinDesk alleged that FTX balance sheets were inaccurate and could not show that assets could cover liabilities or customer assets.
Following the allegation, Binance, one of FTX's investors, announced it would sell its FTT, which caused the price to crash. The move also triggered billions in trader and customer withdrawals.
In its bankruptcy filing, FTX stated it had more than 100,000 creditors. It also claimed assets around $10 billion to $50 billion and liabilities between $10 and $50 billion.
The FTX Collapse Explained
FTX rose quickly to dominate the cryptocurrency market through acquisitions of competitors, aggressive marketing campaigns and celebrity endorsements promising high yields. FTX built its business on risky trading options not legal in the U.S. and created its digital token, FTT, in May 2019. Even when Bitcoin declined in value between 2021 and early 2022, FTX continued to acquire competitors.
Documents leaked to news site CoinDesk suggested that the FTX-affiliated hedge fund Alameda was receiving customer monies. Rather than transferring the money to FTX, the company was using the cash for other purposes, such as making risky loans. When the article was published, FTX investor Binance, traders and customers caused a run on FTT.
FTX could not cover the $8 billion gap between what was owed and what could be paid. The company blocked customers from removing money from the platform, then filed for bankruptcy shortly thereafter.
Authorities have since found a lack of corporate and financial controls within FTX and its affiliates. There was also disagreement among lawyers for FTX and its creditors and the U.S. trustee monitoring the proceedings over customer data, which FTX argues should not be made public.
FTX Bankruptcy and Cryptocurrency Market
The FTX scandal has highlighted the dangers of buying a digital currency without a commodity backing it, such as gold. The collapse of FTX led to a swift, deep downturn in the cryptocurrency marketplace, though Bitcoin has rebounded.
With limited or no industry regulation, cryptocurrency firms operate with little government oversight and no standardized regulations for managing customer deposits. In addition to the lack of appropriate management and governance, authorities found significant security failures.
For these reasons, after Bankman-Fried was arrested, the Securities and Exchange Commission and the U.S. Congress put forward plans to discuss regulation of the cryptocurrency industry.
What Does the FTX Collapse Mean for Investors?
FTX customers whose money is trapped must join the queue of bankruptcy creditors because there is no special protection for customers of unregistered crypto firms like FTX. U.S. law allows the court to repay funds recovered in bankruptcy based on equitable principles. Creditors are, therefore, likely to take priority, followed by investors and then account holders, though courts have yet to make a final determination.
In November 2022, an FTX attorney indicated that many assets had either been stolen or were missing, but authorities have now recovered $7.3 billion of customer funds. Bitcoin has rebounded, which adds another $1 billion to FTX assets. FTX is working on a preliminary plan to allow the company a way out of bankruptcy so it can restart the exchange, which it intends to file with the court in the summer of 2023. Bankruptcy proceedings often take many years to resolve.
Some investors have filed class-action lawsuits against FTX, claiming the company engaged in deceptive trade practices. One suit, filed in Florida, names sports celebrities Tom Brady, Shaquille O'Neal and Naomi Osaka as defendants, among others. A second lawsuit, also filed in Florida, lists several YouTube influencers among the defendants. The U.S. Securities and Exchange Commission, the U.S. Attorney's Office for the Southern District of New York and the Commodity Futures Trading Commission have all filed suit against FTX co-founder Bankman-Fried.
Please seek the advice of a qualified professional before making decisions about your health or finances.
Last Modified: May 25, 2023
Share This Lawsuit page
15 Cited Research Articles
Consumernotice.org adheres to the highest ethical standards for content production and references only credible sources of information, including government reports, interviews with experts, highly regarded nonprofit organizations, peer-reviewed journals, court records and academic organizations. You can learn more about our dedication to relevance, accuracy and transparency by reading our editorial policy.