Genesis Bankruptcy
In 2022, crypto lender Genesis Global halted investor withdrawals and new loans via its affiliate, Gemini, because it lacked sufficient assets to meet withdrawal requests. On Jan. 19, 2023, Genesis filed for bankruptcy. Genesis entered mediation with creditors, including Gemini, in May 2023.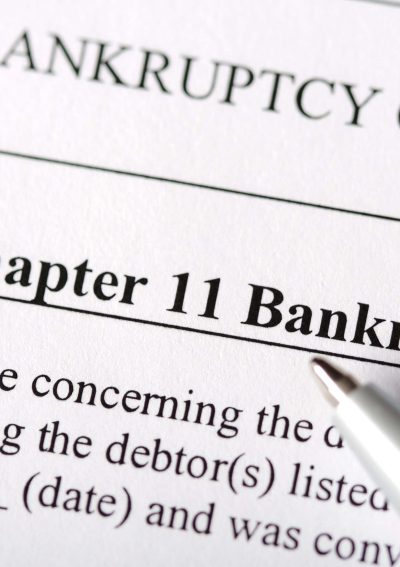 Latest Updates in the Genesis Bankruptcy
Crypto lender and broker Genesis Global filed for Chapter 11 bankruptcy protection on Jan. 19, 2023. Digital Currency Group Inc., the company that owns Genesis, owes its subsidiary approximately $1.7 billion. After the bankruptcy of the cryptocurrency exchange FTX, creditors of Genesis requested their money back. Genesis couldn't fulfill their requests because of unstable market conditions and DCG's debt.
Facts and events related to the Genesis bankruptcy include:
May 5, 2023. A bankruptcy court orders Genesis, DCG, the ad hoc creditor group and Genesis affiliate Gemini to begin a 30-day mediation process to determine the contribution DCG and its affiliates would make to the Genesis bankruptcy.
May 2023. Lawyers for the FTX bankrupt cryptocurrency exchange file documents in court to "claw back" funds received by Genesis and its affiliates to compensate FTX creditors.
April 25, 2023. A subset of creditors walk away from a February agreement.
February 2023. Genesis and DCG reach an agreement in principle on a restructuring plan with a group of the firm's main creditors.
Jan. 19, 2023. Genesis files for bankruptcy.
Jan. 12, 2023. The U.S. Securities and Exchange Commission charges Genesis and its affiliate, Gemini, with the unregistered offer and sale of securities to retail investors through the Gemini Earn crypto asset lending program.
Nov. 16, 2022. Genesis halts investor withdrawals and new crypto loans from its affiliate, Gemini, via the Earn program because it lacks sufficient assets to meet withdrawal requests.
Gemini is filing a claim for the $1.1 billion in assets that Genesis has refused to return to the 232,000 Earn users who had active loans at the time of the Genesis bankruptcy. DCG owes its subsidiary, Genesis, approximately $1.675 billion. This amount includes a $630 million intercompany loan coming due in May 2023.
Why Did Genesis File for Bankruptcy?
After the FTX cryptocurrency bankruptcy, investors and creditors of Genesis requested their money back, but Genesis couldn't fulfill these requests immediately. This was because of unstable market conditions and the length of time it would take for DCG to repay its debt to Genesis. Genesis was also impacted by the collapse of Three Arrows Capital, which owed it $1.2 billion, and other shocks to the cryptocurrency sector. This period has become known as the "crypto winter."
As a result, on Nov. 16, 2022, Genesis decided to stop allowing withdrawals. It also halted new crypto loans from its affiliate, Gemini, via the Earn program. At that time, Genesis revealed it lacked sufficient assets to meet withdrawal requests. When it filed for bankruptcy, Genesis listed more than 100,000 creditors and aggregate liabilities ranging from $1.2 billion to $11 billion.
Genesis Bankruptcy and the Cryptocurrency Market
The fall of FTX stunned the financial world. Because Genesis was one of the largest crypto lenders, its collapse impacted the overall crypto market and contributed to widespread downward price pressure that lowered the value of crypto tokens by $1.3 trillion in 2022.
Despite experiencing some recovery in 2023, bitcoin prices are still significantly lower compared to their peak levels in 2021. Experts stress that while the market shows signs of stabilization, the path to full recovery is expected to be lengthy. Cryptocurrency prices continue to be highly volatile and speculative. Investment professionals advise allocating only a small portion of one's portfolio to crypto investments, specifically an amount that an individual can afford to lose.
What Does the Genesis Collapse Mean for Investors?
In May, Gemini, the Genesis affiliate, announced it would file a claim to demand the return of the $1.1 billion owed to its Earn customers. The fate of the funds owed to Genesis investors and Earn customers will partially depend on which corporate debtor the court deems more legitimate.
Experts say Genesis has some defenses in the lawsuits against it to get back the approximately $213 million allegedly owed to FTX. One potential defense is called the "ordinary course of business" defense. Ultimately, because the proceeding is mainly between two entities that have filed for bankruptcy, the funds will be taken from one debtor to benefit another.
Customers in crypto bankruptcies face serious hurdles to recover their digital assets. Bankrupt crypto firms may not be able to return customer assets in kind due to commingling with other assets, which makes tracing the ownership difficult, if not impossible, in many cases.
Please seek the advice of a qualified professional before making decisions about your health or finances.
Last Modified: July 14, 2023
Share This Lawsuit page
16 Cited Research Articles
Consumernotice.org adheres to the highest ethical standards for content production and references only credible sources of information, including government reports, interviews with experts, highly regarded nonprofit organizations, peer-reviewed journals, court records and academic organizations. You can learn more about our dedication to relevance, accuracy and transparency by reading our editorial policy.