Genesis Lawsuit
Crypto investors are filing Genesis lending lawsuits after Genesis Global Capital suspended withdrawals in November 2022 and filed for bankruptcy in January 2023. Hundreds of thousands of investors may qualify to file lawsuits to recover frozen crypto assets from Genesis.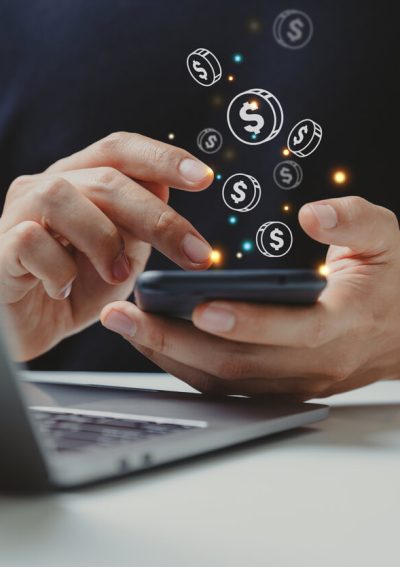 Status of the Genesis Class-Action Lawsuit
As of May 2023, Genesis class-action lawsuits filed across the country were still in the early stages, and there have been no court-approved settlements or jury verdicts. Named in the lawsuits are Genesis Global Capital LLC and Digital Currency Group, its parent company. They also name DCG CEO Barry Silbert.
One of the first Genesis class-action lawsuits was McGreevy et al. v. Digital Currency Group, filed in January 2023. Attorneys for various defendants and plaintiffs filed notices of appearance on May 4, 2023. This Genesis lawsuit is in the very early stages, and Genesis bankruptcy lawyers are still accepting clients for future claims.
The Securities and Exchange Commission also filed a lawsuit against Genesis Global Capital LLC in January 2023. Lawyers for the SEC had responded to Genesis' motion to dismiss the lawsuit by May 9, 2023.
Timeline Leading Up to Genesis Bankruptcy Lawsuits
January 2023:

The SEC filed charges against Genesis for the "unregistered offer and sale of securities to retail investors through the Gemini Earn crypto asset lending program." Investors filed the first Genesis bankruptcy class-action lawsuits.

January 2023:

Genesis Global filed for Chapter 11 bankruptcy.

November 2022:

Genesis stopped allowing Gemini Earn investors to withdraw crypto assets because Genesis said it "lacked sufficient liquid assets to meet withdrawal requests." Genesis blamed the volatile crypto asset market.

November 2022:

Cryptocurrency exchange company FTX filed for bankruptcy, locking millions of Gemini's funds in its FTX trading account.

February 2021:

Genesis raised billions of dollars from Gemini Earn investors' crypto assets.
Allegations in Genesis Lawsuit
Genesis lawsuits allege that Genesis Global Capital engaged in unregistered securities offerings. This is a violation of Section 5 of the Securities Act. Then, the cryptocurrency company refused to let investors withdraw close to $1 billion of their assets, according to the SEC.
Lawsuits also claim that Genesis Global Capital engaged in a scheme to defraud investors by making false statements about its liquidity and financial condition. Because of the Genesis bankruptcy, investors' assets remain frozen.
"As a result of the violations of the federal securities laws described herein, Plaintiffs and members of the Classes have been denied access to their digital assets since November 16, 2022 and face little prospect of recovering a meaningful amount of the digital assets they lent to Genesis Global Capital," according to McGreevy et al. v. Digital Currency Group et al.
Gemini Earn users were some of the hardest hit, and about 340,000 of the platform's retail clients have been unable to withdraw their funds. These users filed Genesis lawsuits claiming the crypto lender failed to return their assets under a master agreement between the company and users.
Who Is Eligible To File a Genesis Lawsuit?
Genesis investors and Gemini Earn investors who lost at least $20,000 may be able to file a Genesis bankruptcy lawsuit to recover their assets. Genesis Global Capital and users of Gemini Earn entered into an agreement that gave Gemini Earn users an opportunity to loan crypto assets to Genesis. In return, Genesis would pay interest.
But Genesis' bankruptcy caused Gemini to freeze its users' assets. Genesis owes $3.5 billion to its top 50 creditors — about $765.9 million to Gemini Earn users. For example, according to a demand for arbitration filed by Christiopher Hagelstein and others across the country on Jan. 19, 2023, plaintiffs named in the demand were unable to withdraw between $4,000 and $640,000 from Gemini Earn accounts.
Kroll — the company handling Genesis restructuring claims — said the bankruptcy court set the following deadlines for proof of claim:
General Claims Bar Date: May 22, 2023, at 4 p.m. ET
Governmental Bar Date: July 18, 2023, at 4 p.m. ET
Investors who want to file a claim should contact a lawyer immediately to check on statutes of limitations and preserve their right to make a bankruptcy claim.
If you are a Genesis or Gemini user who also had frozen assets with FTX, you may be able to file an FTX lawsuit to get your crypto assets back.
Genesis Response to Lawsuit
Genesis intends to continue doing business despite the lawsuits and will proceed with restructuring. In response to claims that it engaged in unsecured investments, Genesis claimed it was not in breach of any SEC regulations because "Gemini Earn agreements are not investment contracts" and that the Gemini loan agreements were simply loans and not securities.
Gemini will contribute about $100 million in cash as part of its agreement with Genesis.
"This plan is a critical step forward towards a substantial recovery of assets for all Genesis creditors. [It demonstrates] Gemini's continued commitment to helping Earn users achieve a full recovery," according to Gemini user correspondence viewed by CNBC.
Genesis said it has "ample liquidity of more than $150 million to support operations and facilitate its restructuring process," according to a January 2023 statement.
Please seek the advice of a qualified professional before making decisions about your health or finances.
Last Modified: June 21, 2023
Share This Lawsuit page
11 Cited Research Articles
Consumernotice.org adheres to the highest ethical standards for content production and references only credible sources of information, including government reports, interviews with experts, highly regarded nonprofit organizations, peer-reviewed journals, court records and academic organizations. You can learn more about our dedication to relevance, accuracy and transparency by reading our editorial policy.