Juul Lawsuits & Settlements
E-cigarette giant Juul settled its biggest lawsuit payout yet in 2023 with $462 million awarded to seven states and territories. Plaintiffs claim the company marketed its products to teens, fuelling an underage vaping epidemic. School districts have also filed new lawsuits.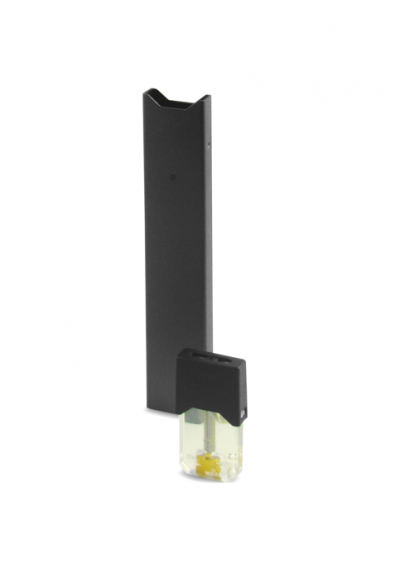 Latest Updates on Juul Lawsuits & Settlements
Juul Labs has been ordered to pay out $462 million to seven states and territories: New York, California, Colorado, Illinois, Massachusetts, New Mexico and Washington, D.C. To date, Juul has settled with 48 states and territories for more than $1 billion in vape lawsuits. More than 5,400 lawsuits are still pending in August 2023.
School districts have filed new lawsuits involving Juul e-cigarettes. The company has been accused of falsely advertising its e-cigarettes and targeting minors, leading to a nicotine addiction crisis among young people. E-cig lawsuits have also named Altria, a major tobacco company, which until recently had a stake in Juul. Many cases are starting to see settlements.
August 2023: More than 5,400 lawsuits remain active in the California MDL.
June 2023: More school districts file suits against Juul and Altria, including in California and Florida.
May 2023: Minnesota reaches a $60.5 million settlement with Juul and Altria for deceitful marketing practices.
April 2023: A $1.2 billion Juul lawsuit is settled with 1,600 school districts across the U.S.
March 2023: Juul is ordered to pay $23.8 million to the city of Chicago, settling claims that the company's tactics led to underage vaping.
January 2023: San Francisco awards $255 million to plaintiffs in a Juul class action lawsuit.
December 2022: Juul agreed to settle 10,000 individual lawsuits regarding marketing and nicotine addiction for about $1.7 billion.
Juul launched its e-cigarettes in 2015, and by 2018 it had more than a 70% share of the e-cig market. It was an immediately popular brand among teens, who are 16 times more likely to use Juul than other age groups. Individual Juul pods contain the same amount of nicotine as 20 cigarettes. However, the company's advertising didn't make it clear that its products contained any nicotine at all.
After legal reprimands and lawsuits, Juul was forced to change its tactics. Government and health organizations say using social media, trendy events, free samples, enticing flavors and slick marketing campaigns to target students fueled the problem of students and vaping. In 2023, Juul's percentage of the vape market fell to roughly 25%. Individuals, schools and other eligible parties can still file cases against Juul.
Personal Injury Juul Lawsuits
People are filing personal injury lawsuits against Juul seeking compensation for nicotine addiction, injuries from devices that exploded or caught fire, as well as health problems including seizures and lung disorders. Plaintiffs' claims include negligence, intentional misrepresentation and failure to warn of the dangers of the product.
Juul Personal Injury Lawsuit Examples:
Carl Cooper: Filed in California state court claiming as a casual smoker he tried Juul to quit, but instead it quickly worsened his addiction. "Whereas Cooper had never felt the need to smoke on a daily basis, he now finds that he feels compelled to vape Juul pods every day," his complaint said.
Erin and Jared NesSmith: Parents from Sarasota, Florida, filed in federal court claiming their daughter's Juul use led to addiction and caused seizures from nicotine ingestion.
John Peavy: Filed a suit in Alabama claiming Juul's flavored vape liquids led to nicotine addiction, chest congestion and loss of appetite.
Sabrina Zampa: Filed suit in federal court in Miami on behalf of her minor sons who were allegedly addicted to nicotine at ages 14 and 16. The boys allegedly continue to struggle with headaches and other side effects of nicotine withdrawal.
The NesSmith suit also points to Juul's mimicking of Big Tobacco's past marketing practices. Arguments in favor of e-cigarettes have often centered on their ability to help people quit smoking, but the suit contends that the look and feel of Juul's products may make transitioning from vaping to traditional cigarettes easier for adolescents. Zampa's suit notes that her sons were "intrigued with Juul's products because of the branding and more particularly the flavors."
Personal injury lawsuits are still being filed and are ongoing. If you've been injured or developed health problems from using Juul products, speak with an experienced personal injury lawyer.
Juul Settles State Lawsuits
Juul and Altria have reached settlements with 48 states and territories. The companies have also settled with 5,000 individuals and local governments. The outcomes of some state lawsuits are still pending, however.
The latest Juul settlements were awarded to:
California
Connecticut
District of Columbia
Illinois
Massachusetts
New Mexico
New York
The New York Attorney General announced that the settlement calls for: "The most stringent restrictions on Juul's marketing, sales and distribution practices in order to protect and prevent minors from underage smoking."
As a result of the settlement, Juul is prevented from using any marketing tactics that directly or indirectly target people under age 35. Juul must also limit the amount of products that individual consumers can purchase in retail stores or online.
School Districts File Juul Lawsuits
High school and elementary school districts across the U.S. have filed lawsuits against Juul and its former stakeholder Altria. In May 2023, for example, multiple school districts in South Carolina were awarded more than $3 million.
In April 2023, Wake County Schools in North Carolina was awarded $6.2 million. Vaping statistics in the state show that teen vaping has increased around 400% in recent years. In March 2023, Orange County Public Schools in Florida was awarded $5.4 million as part of a lawsuit against Juul involving 1,300 school districts.
School districts claim that educators have been on the front line of the teen vaping crisis as more students have been vaping on school property. Students have experienced negative health effects as a result of vape use and nicotine addiction.
Who Can File a Juul Lawsuit?
People who have experienced vaping-related injuries can speak with experienced lawyers for free case assessments or consultations to discuss options. It's important to have medical records documenting your injuries to share with a lawyer.
Lawyers are also accepting addiction lawsuits from people who used Juul vaporizers before they turned 18 and became addicted or suffered health problems. Parents and guardians may file on behalf of children or teens.
How to File a Juul Lawsuit
People who have used Juul and experienced injury, illness or addiction may be entitled to compensation in a Juul lawsuit. If you aren't sure if you qualify, speak to a lawyer who specializes in product liability and is familiar with Juul class action, multidistrict litigation and individual lawsuits.
A Juul lawyer may ask you these questions:
What vape and cigarette brands have you used?
When was the last time you vaped and how often do you or did you vape?
Do you have medical records that document respiratory or heart conditions or any other health conditions that vaping might have caused or worsened?
How has vaping affected your life or your child's life?
If you think you or your child have suffered from using Juul products, you can speak with a Juul lawyer to determine whether you qualify for compensation. The health effects of using nicotine can be difficult to determine. You should consider finding a lawyer who has direct experience handling Juul lawsuits.
Please seek the advice of a qualified professional before making decisions about your health or finances.
Last Modified: August 22, 2023
Share This Lawsuit page
24 Cited Research Articles
Consumernotice.org adheres to the highest ethical standards for content production and references only credible sources of information, including government reports, interviews with experts, highly regarded nonprofit organizations, peer-reviewed journals, court records and academic organizations. You can learn more about our dedication to relevance, accuracy and transparency by reading our editorial policy.