Truvada Lawsuits
Truvada lawsuits claim that the pre-exposure prophylaxis, or PrEP, drug causes bone loss and kidney problems that the drug's maker, Gilead Sciences, did not warn the public about. In addition, they claim that Gilead withheld a safer alternative, tenofovir alafenamide, or TAF, in order to maximize profits from Truvada. The majority of individual injury cases are pending in California, and the company faces a related class action in the state.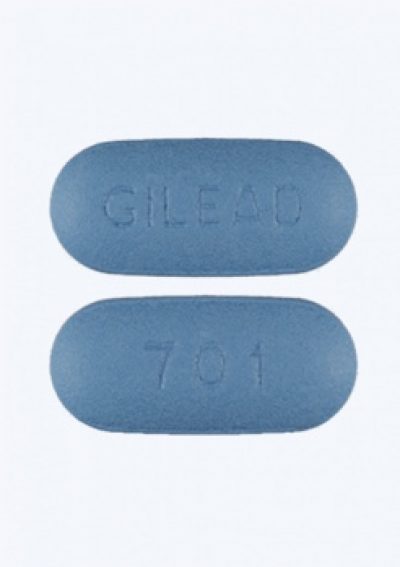 Latest Truvada Lawsuit Updates
As of November 2023, plaintiffs continue to file Truvada lawsuits against manufacturer Gilead. These cases haven't been consolidated in multidistrict litigation yet, so the exact number of cases is unknown. According to Gilead, it faced about 26,000 cases in December 2022.
So far, there haven't been any court-approved settlements or jury verdicts. The first California federal court bellwether should begin in January 2024, according to Gilead's 2022 annual report.
Status of Truvada Lawsuits
September 2023: A California Court of Appeals judge ruled against Gilead's appeal to dismiss claims. The company was appealing the February 2019 ruling from Judge Carolyn B. Kuhl of the Superior Court of California in Los Angeles that would require Gilead to face suits claiming the company's drug caused harm and the company failed to warn patients of the risks.
July 2023: Snipe et al v. Gilead Sciences, Inc. et al. (3:19-cv-02734-EMC) a class-action against Gilead and other makers of HIV medications, went to trial.
May 2023: Summary trials begin in California. These trials are private and unrecorded.
April 2023: Plaintiffs asked Judge Jon S. Tigar not to allow Gilead to dismiss approximately 650 plaintiffs.
March 2023: Judge Tigar threw out some of Gilead's experts because their opinions were essentially the same. He also said Gilead's lawyers likely ghost wrote them.
February 2019: Gilead tried to have the California cases dismissed, but Judge Kuhl permitted plaintiffs' claims to move forward.
Several of the people who filed lawsuits took Truvada along with other TDF drugs. Lawyers are also accepting cases for people injured after taking Gilead's other TDF drugs.
In Johnson v. Gilead Sciences, Inc. (4:23-cv-01439-JST), for example, the two plaintiffs in the case, Darren Johnson and Roslyn Rochester, claim Gilead didn't properly warn people that Truvada could cause bone and kidney issues. Their case was reassigned to Judge Jon S. Tigar in July 2023.
Lawsuits Say PrEP Drug Causes Kidney & Bone Damage
When Gilead began selling Truvada in 2004, the drug maker knew or should have known that the drug and others that contained TDF were "highly toxic in the doses prescribed and risked permanent and possibly fatal damage to the kidneys and bones," according to Michael Lujano and Jonathan C. Gary's May 2018 lawsuit.
Plaintiffs' complaints further claim that instead of warning the public, Gilead ignored and misrepresented the risks. Even after the U.S. Food and Drug Administration reprimanded the company in 2002 and 2003 for claiming TDF had no toxicities and did not endanger kidneys and bones, Gilead continued to downplay the risks.
At the same time that it was getting ready to seek FDA approval for Truvada, Gilead was developing a safer alternative called tenofovir alafenamide, or TAF. Lawsuits claim that the company withheld the safer drug from the market in order to extend the patent life and moneymaking power of Truvada.
Injuries claimed in lawsuits may include:
Acute Kidney Injury
Acute Renal Failure
Bone fractures
Chronic Kidney Disease
Declining kidney function
Fanconi's syndrome
Kidney tubular dysfunction
Osteopenia
Osteoporosis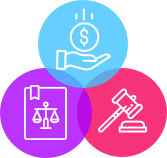 Did you suffer from kidney damage or bone injury after taking Truvada?
Get your free case review today.
First Case of TDF-related Kidney Disease in United States
Willem D.F. Venter and the coauthors of a 2018 study in Southern African Journal of HIV Medicine wrote about the first documented TDF kidney damage case in the United States. Researchers reported the case the same year Gilead's Viread HIV drug hit the market in 2001.
Venter and colleagues said the patient suffered nephrogenic diabetes insipidus, acute kidney injury and Fanconi syndrome.
"Tenofovir disoproxil fumarate ('tenofovir'; TDF) is the major antiretroviral implicated in renal disease in first-line antiretroviral therapy … the fact that tens of millions of people in both resource-rich and resource-limited countries are on TDF translates into large numbers of patients potentially at risk of kidney disease," authors wrote.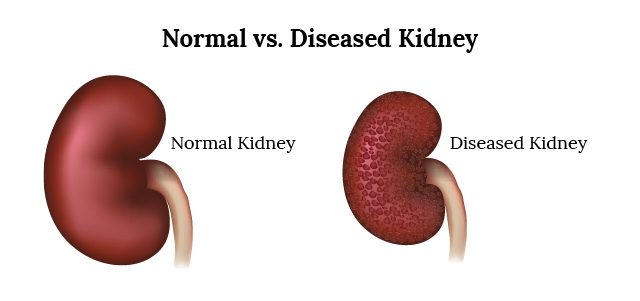 Studies Find TDF May Lower Bone Density
Low bone mineral density that leads to osteopenia or osteoporosis affects about 40 to 90 percent of people with HIV, according to researchers Phillip M. Grant and Aoife G. Cotter.
In their 2016 article, Grant and Cotter say multiple studies have shown that TDF causes 1 to 3 percent more bone mineral density loss than other antiretroviral drugs.
Though there may be multiple reasons why people with HIV have lower bone mineral density, "antiretroviral toxicity, in particular from tenofovir disoproxil fumarate (TDF), contributes significantly," Grant and Cotter said.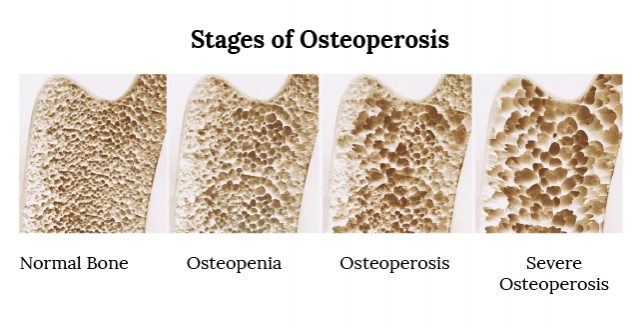 Examples of Truvada Injury Lawsuits
People who filed Truvada lawsuits are seeking compensation for different types of kidney and bone injuries. Some people suffered bone fractures that required painful and risky hip replacement surgery. Compensation for damages may include lost wages and medical bills, as well as past and future pain and suffering.
Gilead has made billions off its HIV medications, and lawsuits accuse the company of putting their profits before patients' safety. The lawsuits allege that not only did Gilead fail to warn the public about the risks of Truvada and TDF, it also purposefully delayed the release of TAF — a drug that would have put patients at less risk for kidney and bone problems.
Michael Lujano and Jonathan C. Gary were the first plaintiffs to file a joint Truvada lawsuit for kidney and bone damage in May 2018, and dozens more people have filed since then.
Christopher Pierot Files His Lawsuit in Louisiana
Louisiana resident Christopher Pierot was 26 when he started taking Truvada. By age thirty, he underwent painful hip replacement surgery because of severe bone necrosis and bone loss. He filed his lawsuit in July 2018.
Pierot's lawsuit claimed Truvada's low bioavailability meant higher doses of the drug were required to fight HIV infection. But the high dose exposed bones and kidneys to more toxicity.
Delaware Resident Vanessa Naisha Sues Gilead
Vanessa L. Naisha began taking Truvada as soon as the drug hit the market in 2004. By 2009, Naisha began to lose her balance and develop severe pain in her hips. After her hips failed because her bones were osteopenic, she had two hip replacement surgeries in 2011.
[Naisha] put her trust in [the] Defendant with the hopes of getting treatment for HIV. She was oblivious to the fact that all these years she was ingesting poison.
She had to go to the Intensive Care Unit for a blood transfusion and only regained consciousness once hospital staff ran electricity through her body seven times.
She filed her lawsuit in Delaware Superior Court in July 2019.
"[Naisha] put her trust in [the] Defendant with the hopes of getting treatment for HIV. She was oblivious to the fact that all these years she was ingesting poison," the complaint said.
Forty-One People File a Group Complaint in California
In Sept. 2019, 41 people filed Truvada and TDF drug lawsuits against Gilead. The complaint alleges that Gilead developed its TDF drugs from 1990 to 2012 and that, throughout their development, the company knew TDF was extremely toxic to kidneys, bones and teeth.
The complaint also alleges that, at the same time and as early as 1997, Gilead knew that TAF was more potent and less toxic than TDF, but instead promoted TDF as the miracle drug and withheld the safer, more effective TAF.
Only when the first TDF drug patent for Viread became close to expiring did Gilead release its first TAF drug, Genvoya, in 2015.
Injuries in this combined lawsuit include: chronic kidney disease, renal failure, renal deficiency, fatal renal insufficiency, loss of bone density, bone loss, bone necrosis, osteoporosis, low bone mineral density, tooth loss and bone fractures.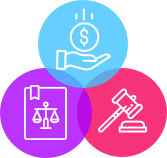 Did you suffer from kidney damage or bone injury after taking Truvada?
Get your free case review today.
Truvada Class Action Lawsuit
In May 2018, Devin Martinez, Ricardo Wohler and others who purchased Truvada and other TDF drugs filed a class action lawsuit with the help of the AIDS Health Foundation.
Unlike individual injury lawsuits that seek damages for physical injuries, this California class action seeks to hold Gilead accountable for violating the California Consumer Legal Remedies Act by misleading consumers about the safety and effectiveness of the drug.
It demands reimbursement for costs associated with buying the drug such as co-pays, money paid to insurance companies and other out-of-pocket costs related to purchasing the drug.
But it makes many of the same allegations against Gilead. For example, the drug maker misrepresented TDF's safety profile as early as 2001, according to the complaint. It failed to warn the public, withholding the superior and safer drug TAF.
In Nov. 2019, the United States sued Gilead on behalf of the Department of Health and Human Services, according to a press release. HHS alleges Gilead infringed on its patent for PrEP to prevent HIV infection.
The government says the Centers for Disease Control and Prevention originally designed and patented PrEP regimens with hundreds of millions in taxpayer dollars. Now Gilead makes billions using taxpayer-funded research and markets Truvada and Descovy for PrEP without licensing from HHS.
HHS demands Gilead obtain the proper licensing from the government to continue to sell its medications.
Please seek the advice of a qualified professional before making decisions about your health or finances.
Last Modified: November 16, 2023
Share This Lawsuit page
17 Cited Research Articles
Consumernotice.org adheres to the highest ethical standards for content production and references only credible sources of information, including government reports, interviews with experts, highly regarded nonprofit organizations, peer-reviewed journals, court records and academic organizations. You can learn more about our dedication to relevance, accuracy and transparency by reading our editorial policy.