Cast Iron Pipe Lawsuits
Florida homeowners have filed thousands of lawsuits against insurance companies that have tried to deny or limit payments for replacing plumbing and repairing water damage caused by failing cast iron pipes.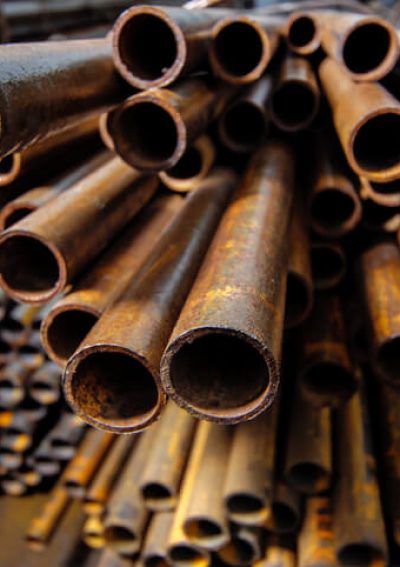 When cast iron pipes fail, they can cause serious water damage to a home or business. They often cannot be repaired and replacing them can cost thousands of dollars. Cast iron pipes can last 100 years, but in South Florida, many have failed in as little as 25 years. Experts blame the region's humidity and salt-rich soil for speeding pipes' corrosion.
Insurance companies have denied damage claims or have limited the amount of money paid for repairs. In some cases, these limited payments fell short of covering the costs of all needed repairs. Homeowners have filed lawsuits against the insurance companies to recoup the amount needed to fully cover all necessary repairs.
Status of Lawsuits
Insurance companies in Florida have faced thousands of lawsuits over water damage claims involving cast iron pipes. The state's chief financial officer said people filed more than 28,000 lawsuits in 2016 alone.
People who file cast iron pipe lawsuits
Live in Florida
Have a home built before 1975
Have water damage from cast iron pipes failing
Have filed an insurance claim and have been denied
Have filed a claim and the insurance company offered an amount too low to fully cover repairs
The state-run Citizens Property Insurance Corporation reported that roughly 860 lawsuits over water damage claims had been filed against it per month. It said 45 percent of water damage lawsuits went to court.
Insurance companies have adopted rules to limit who homeowners can hire to make repairs, and the companies have put stiff limits on how much they will pay for repairs.
In December 2017, payouts averaged $27,631 for cases that went to court compared to $9,028 for claims that did not.
Insurance Companies May Not Cover All Costs
The average water damage claim was $19,500 in 2016. But insurance companies have tried to limit payments to homeowners to as little as $3,000.
Most insurance policies include special coverage that requires the company to pay to tear out and replace any part of the home necessary to remove failed cast iron pipes. This usually requires cutting into walls or concrete foundations. And plumbers often recommend replacing showers and bathtubs at the same time their drain pipes fail.
| AVERAGE REPAIR COSTS | |
| --- | --- |
| Install New Pipes Throughout Home | $15,000 |
| Repair Water Damage & Drain Standing Water | $5,500 |
| Repair Foundation | $4,100 |
| Replacing Shower or Bathtub | $3,100 to $3,400 |
Citizens Property Insurance Corporation made policy changes in 2018 that limit water damage repair payments to $10,000 unless homeowners agree to use the company's Managed Repair Contractor Network to perform all repairs. The insurance company effectively chooses the contractor who will replace damaged ceilings, floors and drywall. The $10,000 limit includes only $3,000 for emergency repairs.
In 2016, Citizens also created a rule that allows it to deny all reimbursements for permanent water damage repairs made within 72 hours after a claim is reported unless the insurance company examines the damage first and approves the permanent work. Almost all Florida insurers now include this rule.
Please seek the advice of a qualified professional before making decisions about your health or finances.
Last Modified: August 18, 2021
Share This Lawsuit page
13 Cited Research Articles
Consumernotice.org adheres to the highest ethical standards for content production and references only credible sources of information, including government reports, interviews with experts, highly regarded nonprofit organizations, peer-reviewed journals, court records and academic organizations. You can learn more about our dedication to relevance, accuracy and transparency by reading our editorial policy.