Penumbra Jet 7 Xtra Flex Catheter Lawsuits
Penumbra issued a voluntary recall for more than 22,600 Jet 7 Xtra Flex Catheters in the United States after reports of serious injury and death. Stroke patients injured during blood clot removal with the Penumbra catheter or families who lost loved ones while having blood clots removed by the device may be eligible to file lawsuits for compensation.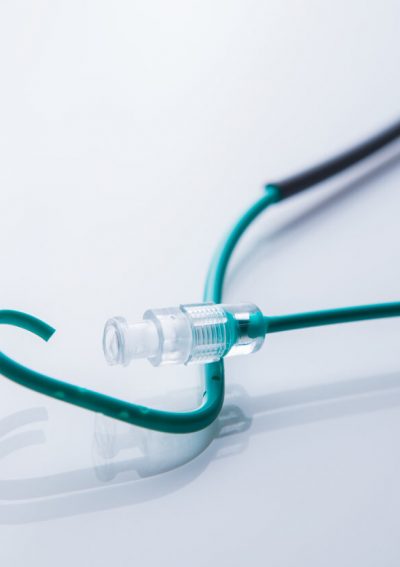 Penumbra issued the voluntary recall for all lots of its Penumbra Jet 7 Reperfusion Catheter with Xtra Flex Technology, including the Jet 7 Max configuration which includes the catheter and Max delivery device, on Dec. 15, 2020.
The company included more than 30,000 devices in the recall, and 22,656 of those were recalled in the United States. The Penumbra JET 7 Reperfusion Catheter with Standard Tip isn't affected by this recall.
"Penumbra is recalling the JET 7 Xtra Flex because the catheter may become susceptible to distal tip damage during use. Distal tip damage in conjunction with pressurization or contrast injection may result in potential vessel damage, and subsequent patient injury or death," the company said in its Urgent Voluntary Medical Device Recall Notification.
On Jan. 29, 2021, the U.S. Food and Drug Administration designated the recall as Class 1, which is the agency's most serious recall. It means the catheter can cause death or serious adverse health consequences.
Why Are People Suing?
People are suing Penumbra because they claim the Jet 7 Xtra Flex catheter's malfunction and breakage caused their injury or their loved one's death. In addition to death, injuries reported with the device include vessel damage, hemorrhage and cerebral infarction.
"Bench testing performed by the manufacturer, where the catheter distal tip is plugged and pressurized to failure, demonstrates that the JET 7 Xtra Flex catheter is not able to withstand the same burst pressures to failure as the manufacturer's other large bore aspiration catheters used to remove thrombus in acute ischemic stroke patients," according to the FDA urgent recall announcement.
As of December 2020, Penumbra has filed 239 reports of injury, death and malfunction with the device. This includes 14 deaths.
Status of Lawsuits
Litigation against Penumbra has just begun, and lawyers are investigating and accepting cases. There haven't been any Jet 7 Xtra Flex trials scheduled or settlements paid out yet. This litigation could affect thousands of stroke patients in the United States.
More than 795,000 people have strokes each year in the United States, according to the CDC. Of these strokes, a little over 77,500 could be large vessel occlusions, according to Ansaar T. Rai and colleagues' 2016 research published in the BMJ's Journal of NeuroInterventional Surgery.
Patients with large vessel occlusions that don't respond to clot-busting drugs may be eligible for blood clot removal with catheters such as the Jet 7 Xtra Flex. Thousands of people have catheter surgical procedures each year to remove clots from large blood vessels, according to Isobel E.R. MacKenzie and colleagues' 2020 article in World Neurosurgery.
What to Do If You've Been Injured
According to the FDA, all patients undergoing procedures with the Penumbra Jet 7 Reperfusion Catheter with Xtra Flex Technology may be affected.
If you or a loved one has been injured following a blood clot removal procedure, check surgical notes and medical records or talk to your surgeon about the type of catheter that was used.
If records indicate the Penumbra catheter was used, the FDA recommends reporting any adverse events to MedWatch, the FDA Safety Information and Adverse Event Reporting program. Include when the injury occurred, the type of device used and its model number and name.
People interested in filing a lawsuit should contact a lawyer right away. Have your surgical notes ready so you can share this information with an attorney. If possible, gather all medical records that show the type of treatment you had to have for your injuries related to the catheter. Be ready to answer the lawyer's questions.
A lawyer may also be able to help you obtain medical records if you haven't been able to.
Please seek the advice of a qualified professional before making decisions about your health or finances.
Last Modified: October 18, 2021
Share This Lawsuit page
6 Cited Research Articles
Consumernotice.org adheres to the highest ethical standards for content production and references only credible sources of information, including government reports, interviews with experts, highly regarded nonprofit organizations, peer-reviewed journals, court records and academic organizations. You can learn more about our dedication to relevance, accuracy and transparency by reading our editorial policy.