Proton Pump Inhibitor Lawsuits
Proton pump inhibitor (PPI) lawsuits claim that the drugs can cause serious kidney damage and kidney failure. Thousands of lawsuits are currently pending against Prilosec and Nexium manufacturer AstraZeneca and other PPI makers.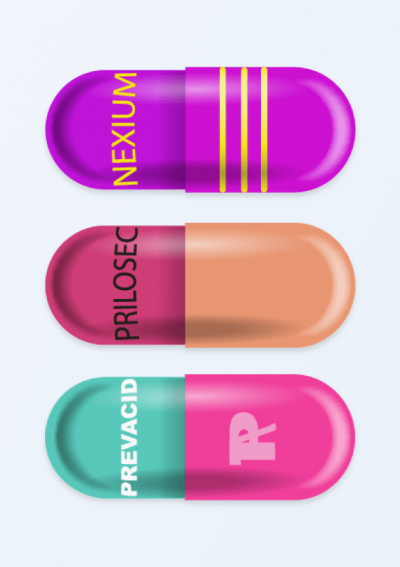 Millions of Americans rely on proton pump inhibitors (PPIs) to prevent and treat heartburn and other acid-related stomach disorders. But studies have linked the widely prescribed medications to kidney damage and kidney failure, and thousands of people have filed lawsuits against PPI manufacturers after developing renal problems.
As of March 2019, more than 8,450 active proton pump inhibitor lawsuits were pending in federal court in New Jersey. They involve people who've taken prescription and over-the-counter PPIs such as:
Dexilant (dexlansoprazole)
Nexium (esomeprazole) and Nexium 24Hr
Prevacid (lansoprazole) and Prevacid 24HR
Prilosec (omeprazole) and Prilosec OTC
Protonix (pantoprazole)
Some plaintiffs used several different proton pump inhibitors.
The lawsuits are part of a growing multidistrict litigation, or MDL as it's often called. An MDL is a special type of legal proceeding that consolidates similar cases from around the country under one court.
Unlike in a class action, each lawsuit in an MDL remains its own separate case. The combined proceedings simply help the courts to efficiently manage a slew of similar complaints and prevent court backlogs.
If you file a similar PPI lawsuit in federal court, it may be eligible to be transferred to this MDL. The first of these cases is set to go to trial in September 2020.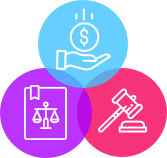 Did you suffer kidney damage after taking Nexium, Prilosec or another PPI?
Get your free case review today.
PPI Use and Kidney Damage
The MDL plaintiffs allege that the heartburn drugs they took damaged their kidneys. They claim that the PPI manufacturers — such as Takeda Pharmaceuticals, AstraZeneca Pharmaceuticals, Pfizer Inc. and The Procter & Gamble Co. — should have known about the risks of these drugs and warned them.
The companies deny that their drugs were defective.
Consumers who've filed suit allege the blockbuster drugs have caused them to develop serious kidney problems including:
Acute Interstitial Nephritis (AIN)
Acute Kidney Injury
Chronic Kidney Disease (CKD)
End Stage Renal Disease (ESRD)
Acute interstitial nephritis is an inflammation of the kidneys that comes on suddenly and is sometimes triggered by medications.
Signs and symptoms of acute interstitial nephritis may include: a fever, a rash, fatigue, changes in mental status, swelling, weight gain and blood in urine. People with AIN may urinate more or less than usual. Blood tests will usually reveal elevated levels of white blood cells called eosinophils and elevated creatinine, which suggests the kidneys aren't working as well as they should be.
Chronic kidney disease, meanwhile, comes on gradually and shows few if any signs at first. Symptoms are usually not apparent until your kidney function is significantly impaired.
When CKD progresses to end stage renal disease, a person will experience the usual symptoms of kidney failure. These may include: loss of appetite, fatigue, weakness, nausea and vomiting, swelling of the feet and ankles, and other symptoms.
A Silent Killer
A study by researchers at Washington University School of Medicine in St. Louis and the Veterans Affairs St. Louis Health Care System found that more than half of people who develop chronic kidney damage while taking PPIs experience no significant warning signs.
Some of the people who are suing PPI makers have ended up needing kidney dialysis to survive and some have required kidney transplants. Others have died. In those cases, surviving family members are seeking damages for lost income and mental anguish of losing their loved one.
Many plaintiffs have stories similar to Steven Goodstein's. The New Jersey resident began taking Nexium in 2004, according to court documents, and he continued to take it until 2016.
It wasn't until 2014, however, that the U.S. Food and Drug Administration required PPI manufacturers to add a warning label to highlight the risk of acute interstitial nephritis.
By that time, Goodstein was already suffering from chronic kidney disease, according to a court complaint. He says he never would have taken Nexium had he "been properly apprised of the risks," according to the complaint.
Risks Known for Years
The Nexium and Prilosec lawsuits allege that drugmakers knew about the potential risks of kidney damage long before the FDA acted, but the companies failed to warn the public, even as they raked in billions of dollars from sales of their blockbuster acid reflux drugs.
In fact, the drugs were already setting off alarm bells in the medical community as far back as 1992.
That was the year that University of Arizona researchers published an article in the American Journal of Medicine noting a link between omeprazole — the active ingredient in Prilosec, Zegerid and other PPIs — and kidney injuries. Five years later, more case studies showing a link between omeprazole and sudden kidney injury were published.
Since then, virtually all PPIs — lansoprazole (Prevacid), pantoprazole (Protonix), esomeprazole (Nexium), rabeprazole (AcipHex) — have been linked to cases of acute interstitial nephritis. And a 2009 report in the Hospital Physician journal declared PPIs as the "most common cause" of acute interstitial nephritis based on multiple large hospital studies.
FACT
A 2009 article in the Hospital Physician journal warned that the increasing use of PPIs would likely lead to more kidney injuries and subsequent chronic kidney disease.
More recent population-based studies have also raised red flags. A 2016 study in JAMA Internal Medicine found that adults who take PPIs have a 20 percent to 50 percent higher risk of developing chronic kidney disease than those who don't take the drugs. The study did not find any risk associated with the use of H2 blockers, which are an alternative treatment to PPIs.
Bone Injury and Other Lawsuits
Patients have also sued PPI makers over other serious side effects, including stomach cancer and bone fractures.
Several people filed lawsuits in California that alleged Nexium caused their bones to deteriorate and break. Similar cases cropped up in Texas, Tennessee and other states.
The lawsuits described a variety of bone fracture sites, including feet, ankle, legs, arms, hands, knees and vertebrae, and several of the plaintiffs said the breaks occurred spontaneously, with no apparent trauma preceding the fractures.
FRACTURE RISKS
In 2010, the FDA announced it was revising proton pump inhibitor labels to warn about the possible increased risk of fractures of the spine, hip and wrists. Hundreds of lawsuits followed.
The lawsuits followed a 2010 warning by the FDA that both prescription and over-the-counter proton pump inhibitors could possibly increase the risk of spine, hip and wrist fractures.
In 2011, the FDA withdrew the warning for over-the-counter PPIs. The agency explained that over-the-counter heartburn medications are intended only for short-term use and therefore didn't carry the same risks as prescription PPIs, which are used at higher dosages and for longer periods of time.
As hundreds of bone fracture cases mounted against AstraZeneca in 2012, the U.S. Judicial Panel on Multidistrict Litigation created an MDL in the Central District of California to consolidate the cases.
Two years later, in 2014, the judge overseeing the cases ruled that the plaintiffs' main expert in the case was not qualified to offer an opinion that Nexium was capable of causing osteoporosis, which can lead to bone fractures. Without that expert testimony, the judge said the plaintiffs did not have evidence to move forward with their cases, and the MDL was closed in favor of the defendants, AstraZeneca and McKesson Corp.
Some PPI manufacturers, however, have offered settlements to plaintiffs who have brought bone fracture lawsuits.
Takeda Pharmaceuticals, for instance, reached a confidential settlement with David Tatum in 2014. The Philadelphia man sued Takeda in 2012 after bones in his left hip began to deteriorate and die. He underwent a total hip replacement surgery. He blamed the disintegration of his joint on Prevacid.
Please seek the advice of a qualified professional before making decisions about your health or finances.
Last Modified: April 25, 2023
Share This Lawsuit page
23 Cited Research Articles
Consumernotice.org adheres to the highest ethical standards for content production and references only credible sources of information, including government reports, interviews with experts, highly regarded nonprofit organizations, peer-reviewed journals, court records and academic organizations. You can learn more about our dedication to relevance, accuracy and transparency by reading our editorial policy.