FTX Lawsuit
An FTX lawsuit may allow investors to file a claim to recover money they were unable to withdraw after the FTX crypto exchange filed for bankruptcy. FTX lawsuits allege that the company collapsed after its founder, Sam Bankman-Fried, used FTX investors' money to illegally fund risky investments.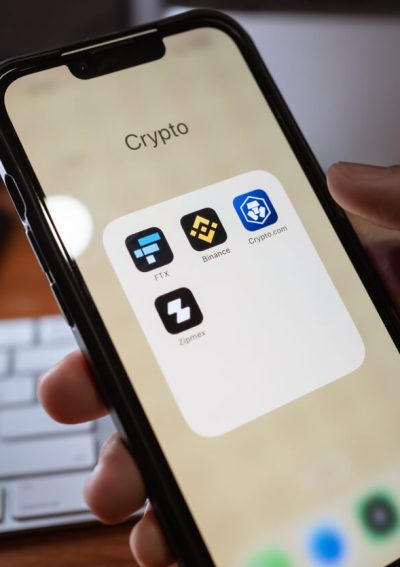 Why Are People Suing FTX?
FTX investors are filing FTX lawsuits for compensation for financial losses they sustained after the FTX cryptocurrency bankruptcy. After FTX filed for bankruptcy in November 2022, hundreds of thousands of investors were unable to withdraw their funds from FTX.
Other similar cryptocurrency lawsuits include Gemini Earn lawsuits and Genesis Global Capital lawsuits. Like FTX, Genesis filed for bankruptcy in January 2023. Gemini Earn is not bankrupt, but customers were unable to withdraw funds in November 2022 because of liquidity issues.
Everyone now agrees the FTX Disaster is the largest financial fraud in US history. … Billions of dollars have been stolen from investors across the globe. FTX will be involved in federal bankruptcy proceedings for many years and there is no guarantee that any of the victims will be able to see any recovery from those proceedings.
People who invested in FTX were falsely led by the company to believe that their investment was not risky and that it was "very safe" and "protected," according to lawsuits. Lawyers are accepting claimants in class actions and in individual FTX investor lawsuits.
In addition to suing FTX, FTX co-founder Sam Bankman-Fried (also known as SBF) and FTX insiders, plaintiffs have sued celebrities hired by FTX as "brand ambassadors" to endorse its products, including Tom Brady, Giselle Bundchen and Shaquille O'Neal.
Latest Updates on the FTX Lawsuit
Since the May 2023 FTX lawsuits update, there have been no court-approved settlements or jury trials scheduled. Plaintiffs and defendants are debating whether the FTX cryptocurrency lawsuits should be consolidated. In the meantime, the pending multidistrict litigation has been assigned MDL No. 3076 and has been titled "In Re: FTX Cryptocurrency Exchange Collapse Litigation."
The deadline to file an FTX bankruptcy claim is June 30, 2023.
May 2023 Update: The U.S. Judicial Panel on Multidistrict Litigation has not yet decided whether to consolidate the FTX cryptocurrency class-action lawsuits and individual investor lawsuits into one multidistrict litigation, or MDL. The judges planned to hear oral arguments on May 25, 2023.
April 2023 Update: FTX's law firm, Fenwick & West, is among defendants named in a class-action lawsuit alleging the firm aided Bankman-Fried in committing fraud.
February 2023 Update: Edwin Garrison and other plaintiffs filed a motion to transfer all cryptocurrency lawsuits related to the FTX collapse to the Southern District of Florida. Garrison and other class-action plaintiffs originally filed their case in November 2022.
Normally, large groups of cases are centralized to help streamline the process of handling hundreds or thousands of cases with similar facts. But plaintiffs and defendants who oppose centralization argued that centralizing FTX cryptocurrency lawsuits would not be more efficient and would only increase the delay and costs of litigation.
Am I Eligible to File an FTX Lawsuit?
FTX cryptocurrency investors who lost at least $20,000 because of the FTX bankruptcy may qualify to file an FTX lawsuit to recover their money.
Investors who lost money or had their assets frozen because of bankruptcy or liquidity problems in other cryptocurrency companies such as Genesis Global Capital or Gemini Earn may also file lawsuits against those companies to recover their money.
There is a small window of time to make a claim in any bankruptcy proceeding. If you sustained financial damages and want to file a lawsuit, talk to an FTX lawsuit lawyer right away to preserve your right to make a claim. The deadline to file a claim is June 30, 2023.
FTX Class-Action Lawsuits
Investors have filed several FTX class-action lawsuits across the country, with many in California and Florida. One such plaintiff is Maryland resident Stephen Pierce. In November 2022, Pierce filed an FTX class-action lawsuit on behalf of himself and others in the U.S. District Court for the Northern District of California, San Francisco and Oakland divisions.
Pierce deposited $19,986 into an account with FTX in January 2022. When he requested a withdrawal in November 2022, he never got his money. According to his lawsuit, Pierce is one of "more than a million depositors who lost their money in the FTX Group's collapse."
The plaintiff "entrusted his savings to Bankman-Fried's now-defunct cryptocurrency exchange FTX US. Like many others, Mr. Pierce lost those savings when Bankman-Fried's house of cards collapsed," according to the complaint.
SEC Files FTX Lawsuits
The SEC sued Bankman-Fried, Gary Wang and Caroline Ellison in December 2022. The agency charged the defendants with engaging in a "scheme to defraud equity investors in FTX Trading Ltd." and other charges.
"Unbeknownst to those investors (and to FTX's trading customers), Bankman-Fried was orchestrating a massive, years-long fraud, diverting billions of dollars of the trading platform's customer funds for his own personal benefit and to help grow his crypto empire," according to the SEC complaint.
Criminal charges brought against Bankman-Fried in various criminal courts include conspiracy to commit wire fraud on customers.
Can I Get My Money Out of FTX?
FTX has said that some customers may be able to withdraw their money. In December 2022, FTX Japan said its customers could start withdrawing money by February 2023. However, FTX worldwide placed a block on withdrawals after filing bankruptcy in November 2022, and there has been no clear instruction on how customers can withdraw their funds.
Many withdrawals are in limbo because of FTX's ongoing bankruptcy proceedings. Investors may be able to file a claim with the bankruptcy court if they can prove FTX owes them money. However, FTX's bankruptcy case includes more than 100,000 creditors and could surpass a million, according to Reuters.
"If you're not comfortable, talk to a professional to assist you. Because if you have a decent amount of money — or really any amount of money — you don't want to forgo any rights you may have," Miles Fuller, head of government solutions at the crypto tax firm TaxBit, told NerdWallet.
Because filing a claim with the bankruptcy court can be a long and arduous process, investors may file an FTX lawsuit through an FTX bankruptcy lawyer instead.
Please seek the advice of a qualified professional before making decisions about your health or finances.
Last Modified: July 17, 2023
Share This Lawsuit page
16 Cited Research Articles
Consumernotice.org adheres to the highest ethical standards for content production and references only credible sources of information, including government reports, interviews with experts, highly regarded nonprofit organizations, peer-reviewed journals, court records and academic organizations. You can learn more about our dedication to relevance, accuracy and transparency by reading our editorial policy.