Zantac Lawsuits
People diagnosed with bladder, stomach, gastric, liver, esophageal and pancreatic cancers filed Zantac (ranitidine) lawsuits, claiming their illnesses are the result of dangerous levels of the carcinogen N–Nitrosodimethylamine (NDMA) found in the antacid medication. Of all the cancers linked to Zantac, bladder cancer has the greatest connection.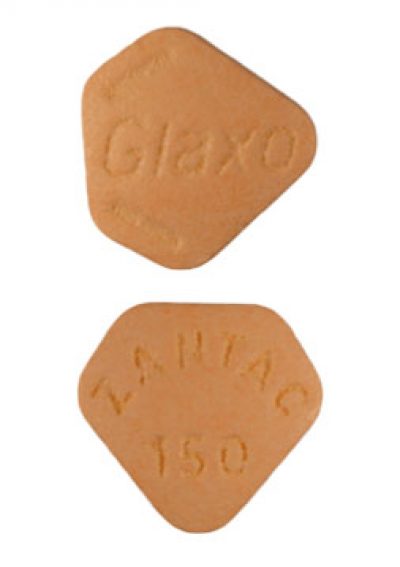 Why Did People File Zantac Lawsuits?
People sued because they claim drugmakers knew that Zantac could form N–Nitrosodimethylamine (NDMA) and potentially cause cancer. Of all the cancers linked to Zantac, bladder cancer has the greatest connection. Companies put profits before patient safety and failed to warn the public.
As far back as the early 1980s, drugmakers had access to scientific evidence showing that ranitidine contained a compound that could form NDMA when combined with other substances in the body. Zantac cases claim ranitidine is a defective drug because it contains ingredients that may form NDMA.
Has Zantac Been Recalled?
In September 2019, ranitidine manufacturers voluntarily recalled their products after the FDA found NDMA in some batches of the drug. Then, in April 2020, FDA requested all Zantac and ranitidine manufacturers withdraw all products from the U.S. market after it found NDMA levels in ranitidine may increase over time at room temperature and when exposed to above average room temperatures.
Only manufacturers of brand name Zantac made with ranitidine — including Sanofi, Boehringer Ingelheim, Chattem, Pfizer and GlaxoSmithKline —are involved in lawsuits currently. Generic companies are protected from liability by preemption.
For a complete list of lot numbers and recalled products, please check the FDA's ranitidine recall page.
Some of the first manufacturers to issue recalls for all Zantac and generic ranitidine products include:
Sanofi
Sandoz
Apotex
Perrigo
Dr. Reddy's Laboratories
Lannett Company, Inc.
Novitium Pharma, LLC
Aurobindo Pharma ISA
American Health Packaging
Golden State Medical Supply
Precision Dose, Inc.
Amneal Pharmaceuticals
Glenmark Pharmaceutical, Inc.
Denton Pharma dbd Northwind Pharmaceuticals
Appco Pharmaceuticals LLC
Over-the-counter and prescription ranitidine products are no longer allowed to be sold in the U.S.
Sanofi re-released a new version of over-the-counter Zantac 360 made with famotidine, the same ingredient in Pepcid. Zantac 360 is available wherever over-the-counter medicines are sold.
Does Zantac Cause Cancer?
There aren't enough studies to say without a doubt that the ranitidine in Zantac causes cancer, but the possibility can't be ruled out. The International Agency for Research on Cancer (IARC) classifies NDMA as a probable human carcinogen. While it has been shown to cause cancer in animals, there aren't enough studies to prove it causes cancer in humans.
A 2016 study by Teng Zeng and William A. Mitch of Stanford University and a 2004 study by the National Cancer Institute found potential links between ranitidine and bladder cancer, but they didn't find proof of causation.
Researchers at Memorial Sloan Kettering Cancer Center who surveyed 24,000 center patients found an increased chance of presenting with breast, testicular, thyroid and kidney cancer among people who used ranitidine, according to an article by Richard H. Adamson, PhD, and Dr. Bruce A. Chabner in The Oncologist.
But a study published in January 2021 in the Journal of Clinical Medicine found no evidence that exposure to NDMA through ranitidine increases cancer risk. Two other 2021 studies also found no link between gastrointestinal or gastric cancer and ranitidine.
How Much NDMA Is in Zantac?
There is no NDMA in the new formula of Zantac made with famotidine, and only Zantac made with ranitidine was found to have NDMA. Levels of the toxic chemical vary across batches of recalled Zantac products. These can increase over time during storage, especially if exposed to above normal room temperatures.
In September 2019, the pharmacy Valisure tested samples of ranitidine and found as much as 3,000,000 ng of NDMA per tablet, far above the U.S. Food and Drug Administration's acceptable limit of 96 ng. In April 2020, FDA confirmed that its lab tests showed that time and temperature raise the level of NDMA in some ranitidine products above 96 ng.
Why Was NDMA Found in Ranitidine?
Unlike other drugs that were recalled for containing NDMA, such as valsartan, studies and lawsuits suggest that the NDMA in Zantac (ranitidine) is not a product of contamination during manufacturing. Rather, they suggest that ranitidine itself is capable of producing NDMA under certain conditions.
For example, FDA's lab tests suggest that NDMA wasn't formed in the stomach or the intestines, and that levels of NDMA in some ranitidine products increase over time at room temperature and increased temperatures.
An analysis published in January 2021 in JAMA suggests that NDMA in ranitidine increases under simulated conditions that mimic the stomach.
Who Qualified for a Lawsuit?
People who took brand name Zantac and developed specific cancers linked to ranitidine may qualify for a Zantac lawsuit. Unfortunately, lawyers are not currently taking cases for generic ranitidine.
Potential claimants had to: Prove they took the drug with receipts or medical records; have taken Zantac for at least a year prior to cancer diagnosis; have less than 20 years between their cancer diagnosis and last time they took Zantac; have taken Zantac for at least once a week for one year or more.
In December 2022, a judge dismissed all the cases in the Florida multidistrict litigation because they didn't find enough evidence to link Zantac to cancer in humans. Because of this many lawyers have stopped taking cases.
Cancers linked to Zantac in lawsuits include:
Bladder
Esophageal
Liver
Pancreatic
Stomach/gastric
There is a time limit to file a Zantac lawsuit, and it varies by state. If you aren't sure if you qualify, it's a good idea to contact an attorney if you are interested in filing a lawsuit. Only lawyers can tell you for sure if you qualify for a Zantac lawsuit, and they can help you build your case.
Keep in mind that the judge's December 2022 decision may stop lawyers from accepting new cases.
Status of Zantac Litigation
Joseph Bayer was the first Zantac plaintiff to go to trial, and he filed his case in Illinois state court. He reportedly dismissed his case in August 2022 right before trial after several generic Zantac makers offered about $500,000 in the months leading up to trial.
As of December 2022, more than 2,000 cases are pending before U.S. District Judge Robin Rosenberg in West Palm Beach, Florida. Originally, the first bellwether in the MDL is slated for summer 2023. But Judge Rosenberg issued an order to dismiss all MDL cases in December 2022. Plaintiffs will appeal.
Judge Evelio Grillo of the Superior Court of Alameda, California, has officially scheduled the first Zantac trials. California Ranitidine Product Cases JCCP 5150 was originally slated to begin on Oct. 10, 2022 but will now begin in May 2023.
Zantac Lawsuits Consolidated Into MDL
In February 2020, the United States on Multidistrict Litigation consolidated all Zantac (ranitidine) lawsuits into multidistrict litigation (MDL) in the Southern District of Florida.
At the time, there were 15 lawsuits in nine districts across the country that alleged ranitidine could break down and form NDMA. Six of those cases were looking for refunds for their Zanatc purchases and nine claimed injury claims.
According to judges, creating the MDL would streamline the process and allow the cases to share all documents produced for discovery, prevent inconsistent rulings and conserve resources. This potentially translates to a quicker litigation resolution and lower costs, especially when there are hundreds of plaintiffs involved in Zantac litigation.
Zantac Lawsuit Settlements
It's difficult to say how much an individual case is worth because the amount varies depending on the type of cancer and amount of damages a person incurred because of it. Damages include loss of income, medical bills and other expenses.
Typically, jury awards from bellwether cases help determine how much a case is worth. But Zantac manufacturers can choose to offer a settlement before then. Joseph Bayer's case settled for about $500,000, but brand name drug makers didn't participate in this settlement so it's difficult to say if this will influence future settlement talks.
Please seek the advice of a qualified professional before making decisions about your health or finances.
Last Modified: December 15, 2022
Share This Lawsuit page
22 Cited Research Articles
Consumernotice.org adheres to the highest ethical standards for content production and references only credible sources of information, including government reports, interviews with experts, highly regarded nonprofit organizations, peer-reviewed journals, court records and academic organizations. You can learn more about our dedication to relevance, accuracy and transparency by reading our editorial policy.