3M Combat Arms Earplug Lawsuits
3M allegedly knowingly exposed U.S. soldiers to potential hearing loss and tinnitus with defective Combat Arms earplugs. The company agreed to pay $9.1 million to settle a whistleblower lawsuit, though it did not admit fault, and 3M faces ongoing bellwether trials in federal multidistrict litigation.
What Is the Status of the 3M Lawsuit?
Bellwether trials continue in federal multidistrict litigation. In October 2021, a federal  jury awarded $8.2 million to a veteran who experienced hearing loss and tinnitus from 3M combat earplug use during his military service. In April 2021, three veterans were awarded $7.1 million in the first of the bellwether trials.
Combat Arms earplug manufacturer 3M is facing more bellwether claims to go before juries between November 2021 and February 2022. In April 2019, the United States Judicial Panel on Multidistrict Litigation consolidated cases from all over the country into MDL No. 2885 in the Northern District of Florida.
The lawsuits estimate thousands of soldiers suffered significant hearing loss and tinnitus, and 3M exposed millions to the risk. All branches of the military used dual-ended Combat Arms earplugs. 
Unlike traditional earplugs, 3M dual-ended Combat Arms earplugs have two colored ends. When soldiers insert the olive-colored side into their ears, the earplugs block all sound. When they insert the yellow side, soldiers can hear commands and approaching enemies.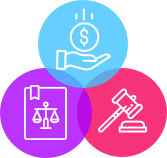 Suffering from hearing loss or tinnitus after using 3M combat earplugs?
Get your free case review today.
3M Whistleblower Lawsuit
Prior to the current MDL litigation, 3M Company faced a lawsuit filed in 2016 that resulted in a $9.1 million settlement. The plaintiff, respiratory and hearing protection manufacturer Moldex-Metric Inc., alleged 3M knowingly sold defective dual-ended Combat Arms earplugs to the United States military.
Known as the Moldex whistleblower lawsuit, it noted that 3M/Aearo had an exclusive military contract, and these earplugs were "standard issue in certain branches of the military during foreign conflicts from 2003 to 2015." But the suit alleged the earplugs were not long enough to be properly inserted into soldiers' ears and could loosen without soldiers noticing, leaving them without proper ear protection.
"The United States further alleged that 3M did not disclose this design defect to the military," the Department of Justice said in a press release announcing the settlement. Shortly after the federal government announced the settlement in July 2018, hundreds of soldiers and veterans filed hearing loss and tinnitus lawsuits against 3M.
Tinnitus and Hearing Loss
Because the dual-ended Combat Arms earplugs were defective, unsuspecting military personnel were at risk of hearing damage, lawsuits say. The main injuries claimed in lawsuits are hearing loss and ringing in the ears, known as tinnitus.
Tinnitus and hearing loss affect a soldier's ability to do their job. Hearing damage can affect a soldier's quality of life and mental health.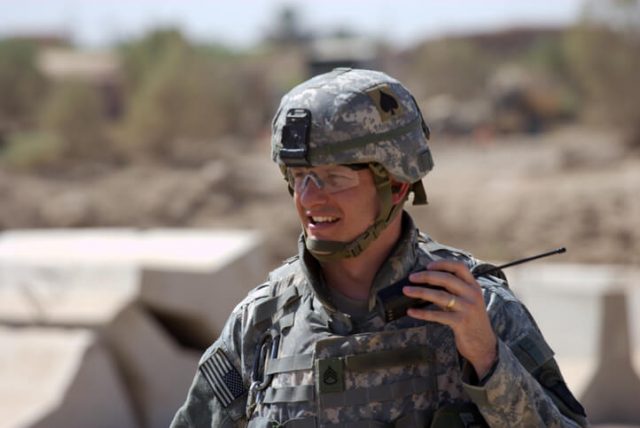 Symptoms of Combat-Related Hearing Problems
Your ears feel full when you leave a loud place
You hear ringing or buzzing in the ears
You have a hard time hearing someone who's three feet away
You find it hard to understand what people are saying to you
Army veteran Sarah Kay Carlson is among those diagnosed with tinnitus after using dual-ended Combat Arms earplugs. She used them when firing weapons and when she was exposed to other loud noises while stationed at bases in Missouri and Minnesota and while serving on deployment in Iraq.
Carlson joined the Army Reserves in 2008 when she was 17 years old. The Army deployed her to Iraq as a part of Operation Iraqi Freedom. During her deployment, she was exposed to mortar shells that sounded like "fireworks … but closer," she told 5 Investigates, a local news channel in Minnesota.
Combat Arms earplugs were standard issue during her service. She said she and fellow soldiers would put them in every day, trusting that the equipment given to them by the Army would protect them.
Earplug Defects
The stem of the dual-ended Combat Arms earplugs was not long enough to properly fit in all ear canals, according to lawsuits. The short stem caused the earplugs to loosen in some wearers.
Lawsuits allege Aearo, the original designer of the earplugs, knew about this problem in 2000 before it obtained the military contract.
During product testing, the company found a way to make the earplugs stay in place by folding back flanges on the side not inserted into the ear. Scientists present at the testing joined 3M when the company bought Aearo, so 3M was also aware of the defect.
When the company sold the earplugs to the military, it did not attempt to fix the defect, inform the government or warn service men and service women. It also failed to provide proper instructions for folding the flanges, according to lawsuits.
United States Marine Corps veteran Andrew Bridges said in his lawsuit that he was never told to fold back the flanges when using the earplugs while in training or on active military duty. He joined the Marines in 2006 at 18 years old and stayed in active duty until 2010. The Marines deployed him to Iraq in 2009.
The warnings and instructions that accompanied the Dual-ended Combat Arms earplugs failed to provide that level of information that an ordinary consumer would expect.
During his pre-deployment training, he started using dual-ended Combat Arms earplugs. They were standard issue.
In 2010, officials at 29 Palms, a Marine Corps base in California, diagnosed him with tinnitus and sensorineural hearing loss, which is caused by damage to the inner ear or the nerve from the ear to the brain.
"The warnings and instructions that accompanied the Dual-ended Combat Arms earplugs failed to provide that level of information that an ordinary consumer would expect," his lawsuit said.
3M denies any wrongdoing.
"The company worked in close coordination with the U.S. military on the Combat Arms Earplugs version 2 product and its design reflected the direction and feedback of individuals acting on the military's behalf," the company said in a statement provided to 5 Investigates. "We deny this product was defectively designed and will vigorously defend against the allegations in these lawsuits through the legal process."
3M Lied About Test Results, Lawsuits Say
In addition to allegations of making and selling a defective product, lawsuits also accuse Aearo of conducting sham testing on the earplugs and lying about how well the earplugs work.
"3M (ATI at the time) did not commission an independent lab to conduct the testing on the Combat Arms Earplugs as federal law and the military solicitations required," according to a lawsuit filed by Anthony F. Ascanio, who used the earplugs during two deployments to Afghanistan and now suffers from bilateral hearing loss and tinnitus. "Rather, 3M purported to conduct the testing in house, and it was a sham."
3M (ATI at the time) did not commission an independent lab to conduct the testing on the Combat Arms Earplugs as federal law and the military solicitations required. Rather, 3M purported to conduct the testing in house, and it was a sham.
The military requires that products for hearing protection meet a Noise Reduction Rating, or NRR, requirement. NRR is the amount of protection an earplug or other hearing protection product, such as an earmuff, provides.
Lawsuits say Aearo misrepresented the Combat Arms earplugs' NRR to sell its product.
In order for the military to buy the Combat Arms earplugs, the yellow end had to achieve a 0 to 25 NRR and the olive end had to achieve a 25 to 40 NRR.
When Aearo first tested the olive-colored end, it only reached an NRR of 10.9, far below the requirement of 25 to 40. After the disappointing result, the company stopped testing it.
Meanwhile, the yellow end scored a -2 NRR. This means instead of muting sound, this side of the earplug actually intensified sound like a hearing aid would.
In order to get the results it wanted, Aearo had testers fold back the flanges to stop the plugs from loosening in the ear. After doing this, they achieved a 22 on the olive end. And instead of reporting -2 NRR for the yellow end, they told the military it was a 0 NRR.
The company printed these manipulated specifications on the product's package.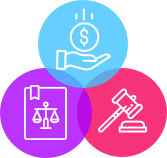 Suffering serious complications from using 3M Combat Arms earplugs?
Find out if you qualify for compensation.
Does Filing a Lawsuit Affect VA Benefits?
Many veterans who suffer from hearing loss or tinnitus may already receive VA disability benefits. In fact, these injuries are the most common service-connected disabilities, according to the United States Department of Veteran's Affairs.
If defective earplugs caused hearing damage, veterans may still seek additional compensation from 3M. Veterans who want to pursue a lawsuit against 3M don't need to worry about losing their disability, according to lawyers.
A personal injury settlement will not affect disability compensation awards because the government does not base compensation awards on how much money a veteran makes.
Please seek the advice of a qualified professional before making decisions about your health or finances.
Last Modified: February 3, 2022
Share This Lawsuit page
14 Cited Research Articles
Consumernotice.org adheres to the highest ethical standards for content production and references only credible sources of information, including government reports, interviews with experts, highly regarded nonprofit organizations, peer-reviewed journals, court records and academic organizations. You can learn more about our dedication to relevance, accuracy and transparency by reading our editorial policy.